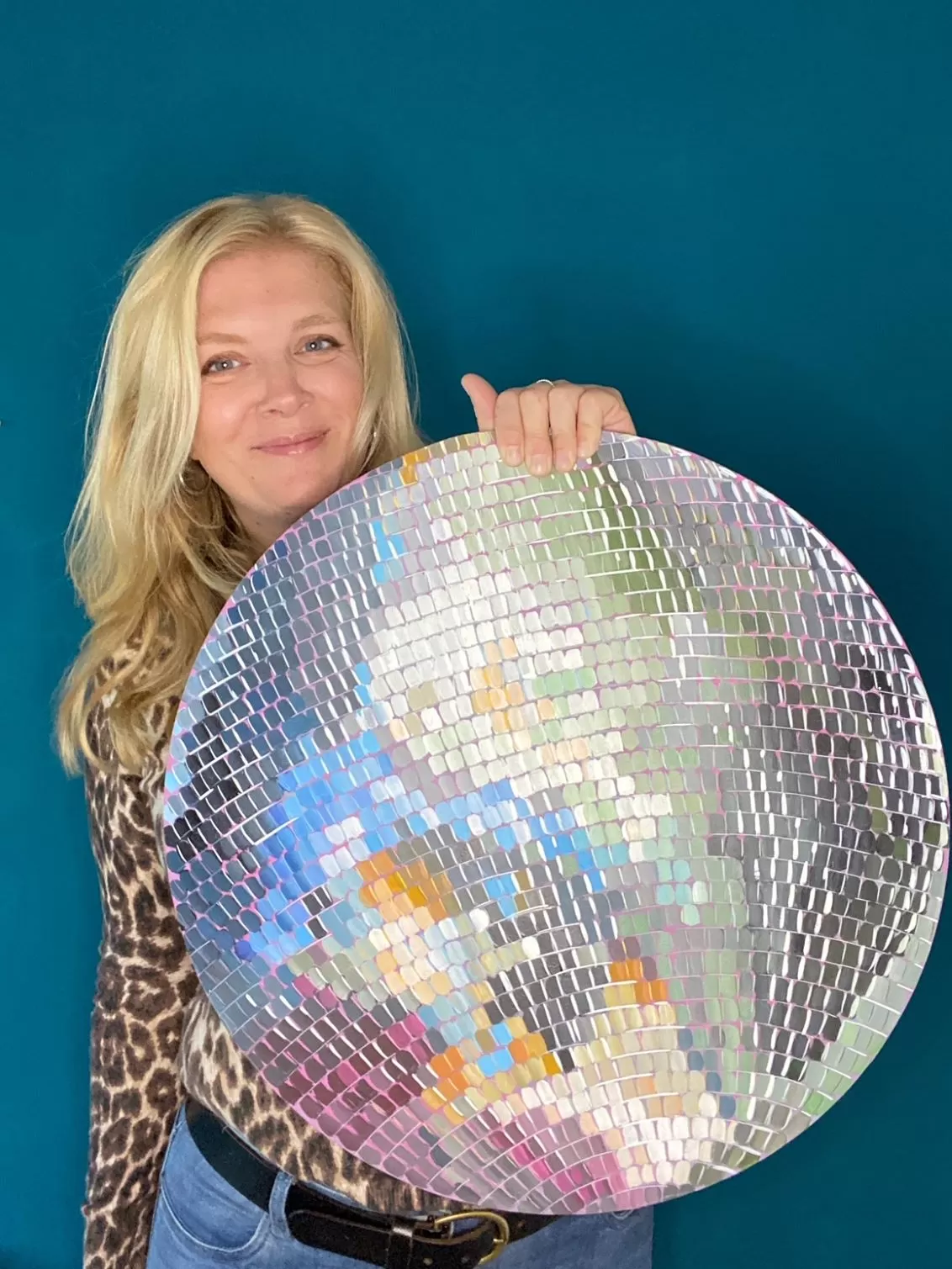 Hello Sunshine Designs
newquay, cornwall
Uniquely one off original hand painted Disco Balls paintings. Perfect for any kitchen disco!
Proudly independent
A few favourite PIECEs
The story behind the business
Meet Hello Sunshine Designs
Hello Sunshine Designs started way back in 2004 and has had many different versions over the years. It's a one woman show, run by me-Jen. I've gone from making wooden sculptures to sign writing and all the projects inbetween. I have a very busy, creative brain and need new stimulation often. So new projects pop into my head constantly. I feel my little business is always evolving.
My 'Shiny Disco Balls' started when my partner asked me to paint something big for our bedroom wall. The room was dark and boring so between sign writing jobs I had a go at creating something fun...and what's more fun than a Disco right?. I loved painting it and it soon became addictive and well, here we are!
The paintings combine my favorite things-my love of music & dancing and my obsession with colour! They are so much fun to paint and I love hearing from customers about the joy they bring to their homes. Each Disco Ball painting is original and painted by hand. No two are ever the same.
Discover more products
From Hello Sunshine Designs
Returns
103 Pydar Close
Newquay
Cornwall
TR7 3BT