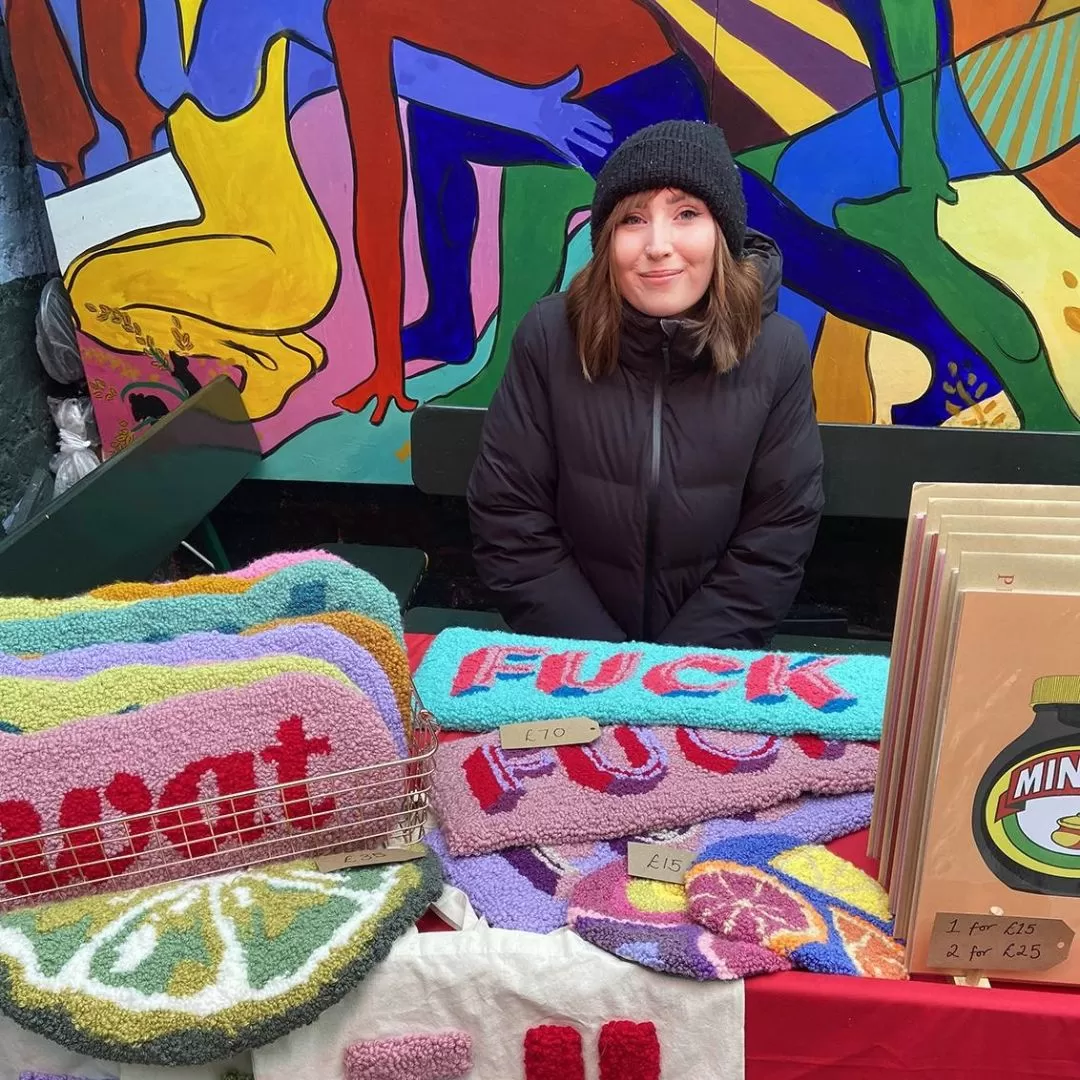 Immy's Rugs
Bethnal green, london
Hey I'm the 'Immy' behind Immy's Rugs!
For as long as I can remember I have always had a passion for all things creative and craft, especially when it comes to textiles!
I have always loved embroidery, doing this from a young age and then in the first lockdown I started to experiment more with other textile mediums. This led me on to needle punch and consequently onto tufting!
Then eventually, Immy's Rugs was born, created out of my love of swearing and craft!
Proudly independent
A few favourite PIECEs
The story behind the business
Meet Immy's Rugs
I first created 'Immy's Rugs' as a creative escape in lockdown. It was a great way for me to focus my energy and not get too overwhelmed in what was happening in the world outside!
I've always really loved textile art, cross stitching and embroidering from a young age, always making little presents for my friends, or family. I initially started to do this again in lockdown, but I then discovered tufting! I was hooked from the get go, and slowly but surely started my journey to create 'Immy's Rugs'.
My work mainly revolves around my love of craft and swearing, combining the two to create fun and playful rugs, wall hangings and prints. I really love using nostalgic brands and giving them a twist by incorporating British slang and humour. Swearing is second nature for me so it only felt appropriate that I weave this into my work somehow!
Swearing is caring!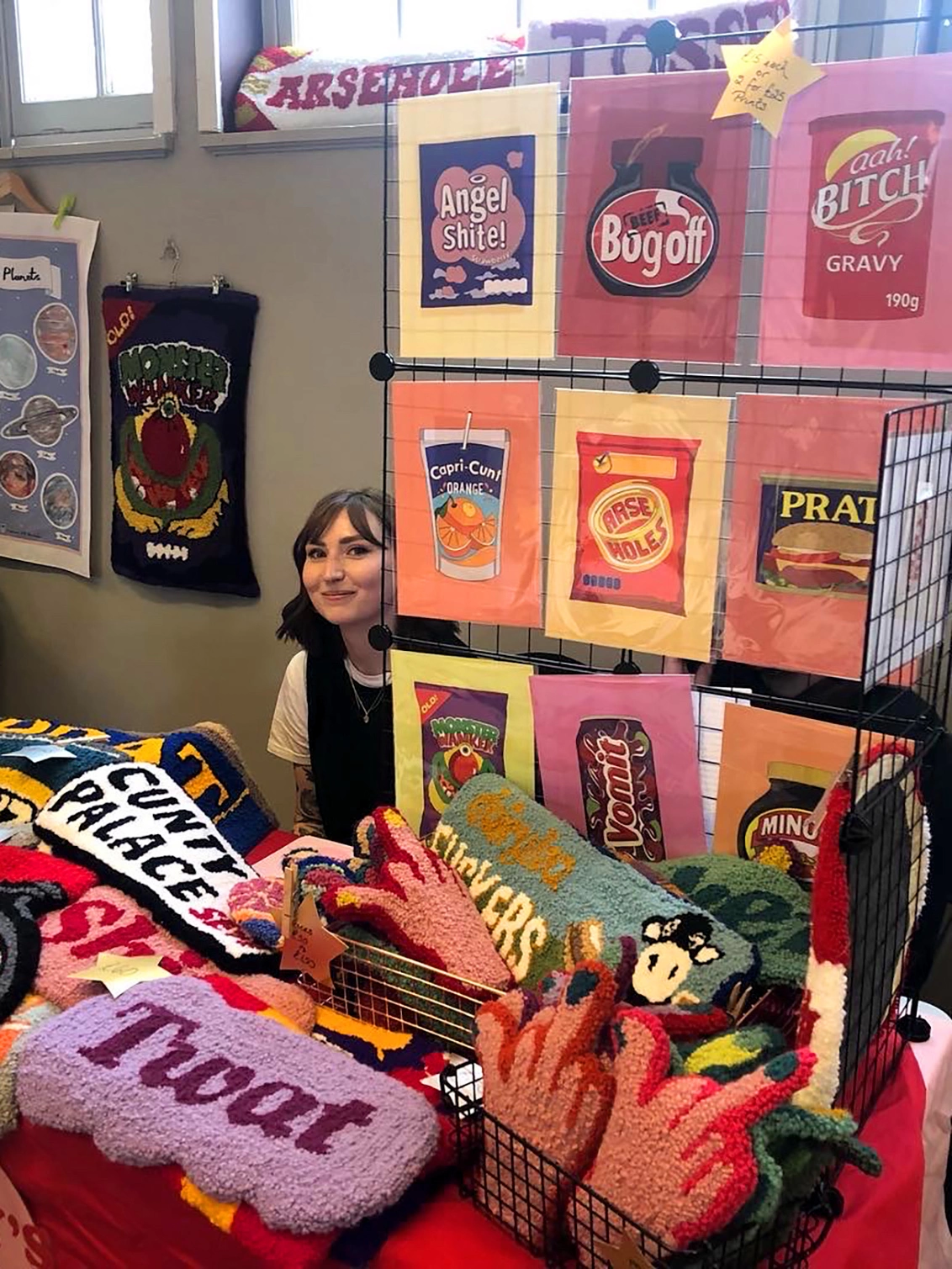 Discover more products
From Immy's Rugs
Returns
Please visit holly.co/customerservice for any return queries.