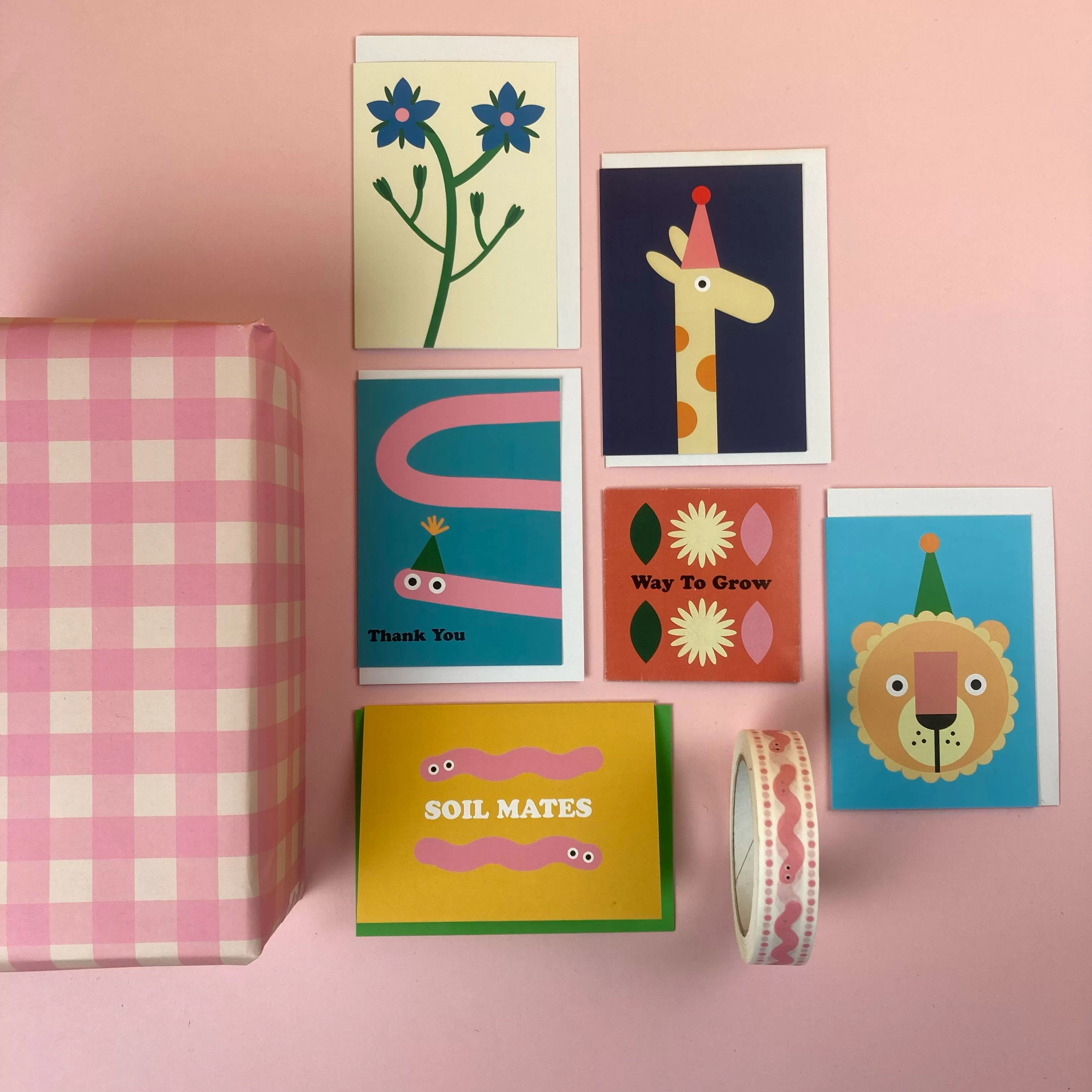 Suzie Winsor Studio
Gosforth, Newcastle Upon Tyne
Bringing you bright, fun and colourful stationery and gifts which are made and designed in small batches in the UK. Suzie Winsor Studio offers a range of beautifully printed card, paper tape and gifts inspired mainly by nature but with lots of inspiration from childhood. If your seeking gifts to bring joy, you're in the right place.
Proudly independent
A few favourite PIECEs
The story behind the business
Meet Suzie Winsor Studio
Suzie Winsor Studio was founded in 2017 by illustrator and designer Suzie Winsor. Over the last 15 years, Suzie has worked within the design industry, starting with arts based subjects in her education and degree, then moving to London to gain experience in the industry. The studio combines cheerful colours, playful characters and prints to make beautiful products which bring together a feeling of fun, simplicity and joyful energy in the day-to-day.
Suzie's bright, graphic illustrations and use of colour often bring a retro looking feel to her collections. Her bold use of colour palette makes her designs immediately recognisable. Her love of making friends birthday cards from a young age, enjoying making pop up cards with her mum at the kitchen table was where the passion for cards began. A love of surface print design, beautifully paper and stationery, planted the seed from an early age that Suzie would like her own studio, bringing these designs to the market.
Discover more products
From Suzie Winsor Studio
Returns
23 Hedley Terrace
Newcastle Upon Tyne
NE3 1DP