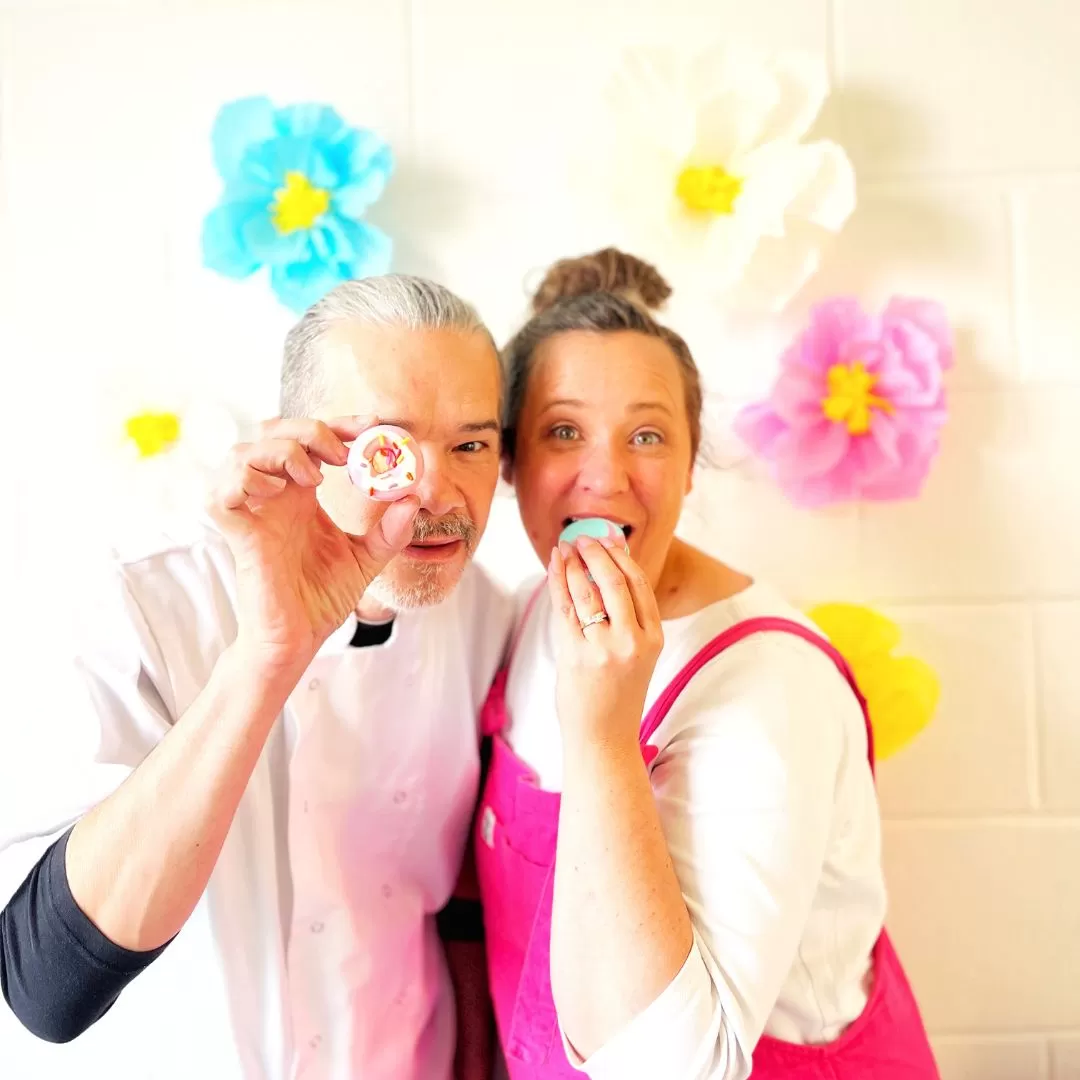 The March Hare Bakery
Llanbrynmair, powys
At The March Hare Bakery, we are more than just a bakery; we are artisans of delight. As a small, family-run business, we pour our heart and soul into every handcrafted creation, from our award-winning gourmet macarons to our artisan chocolates. We believe that the most scrumptious treats are born from passion, quality, creativity, and a pinch of whimsy. Join us on a delicious journey where every bite is a celebration of taste, handmade with love.
Proudly independent
A few favourite PIECEs
The story behind the business
Meet The March Hare Bakery
Meet Vincent & Callie, the husband and wife team behind the magic. With over 3 decades of experience in hospitality & professional kitchens, they have honed their skills to craft the most delectable macarons & treats that are truly a work of art and will leave you wanting more. We believe that life is too short to settle for ordinary sweet treats. That's why we strive to create unique and fun flavours that challenge your taste buds and make your day a little brighter. We are always experimenting with new flavours and techniques to bring you the most innovative and exciting macarons & treats. Our flavours are inspired by our travels, our heritage, and the seasons. We have fun with our creations, and we believe that you can taste that joy in every bite. Our passion for baking is evident in every bite, and we can't wait to share our creations with you.
Discover more products
From The March Hare Bakery
Returns
Unit 4
Village Workshops
Pandy Road
Llanbrynmair
SY19 7AA