2014: Holly & Co is born
OFFERING GOLDEN ADVICE & INSPIRATION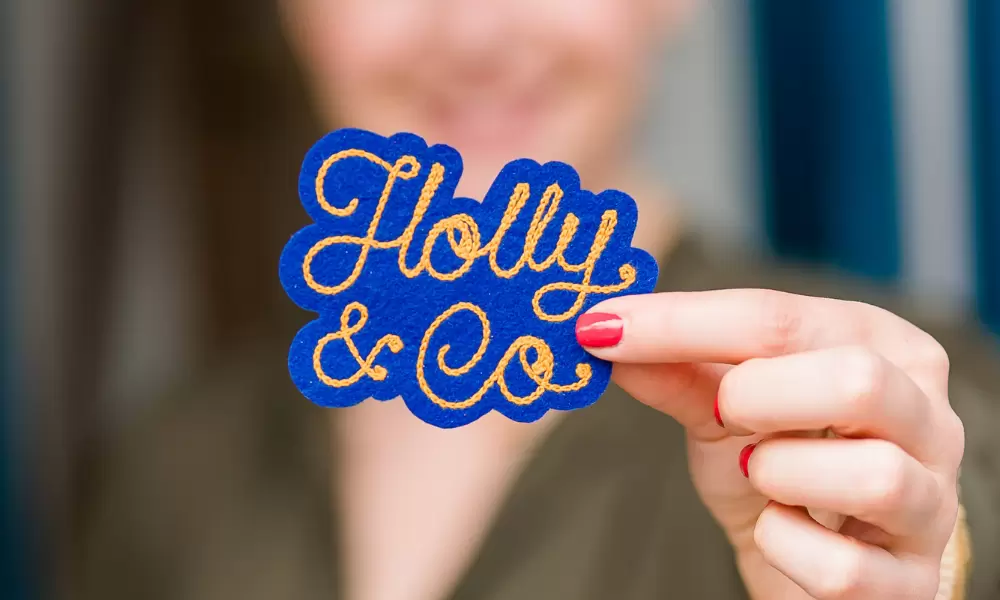 After leaving her first business baby notonthehighstreet, and with the help of her two co-founders Carrie and Gabi, Holly launched Instadvice; a business advice blog for small businesses. Realising our reach could stretch beyond Instagram, this evolved into Holly & Co, a curated advice and inspiration platform for small businesses — the community we believe in wholeheartedly and have dedicated our lives to supporting.
2017: Holly & Co launches on the high street
OUR HOLLY & CO WORK/SHOP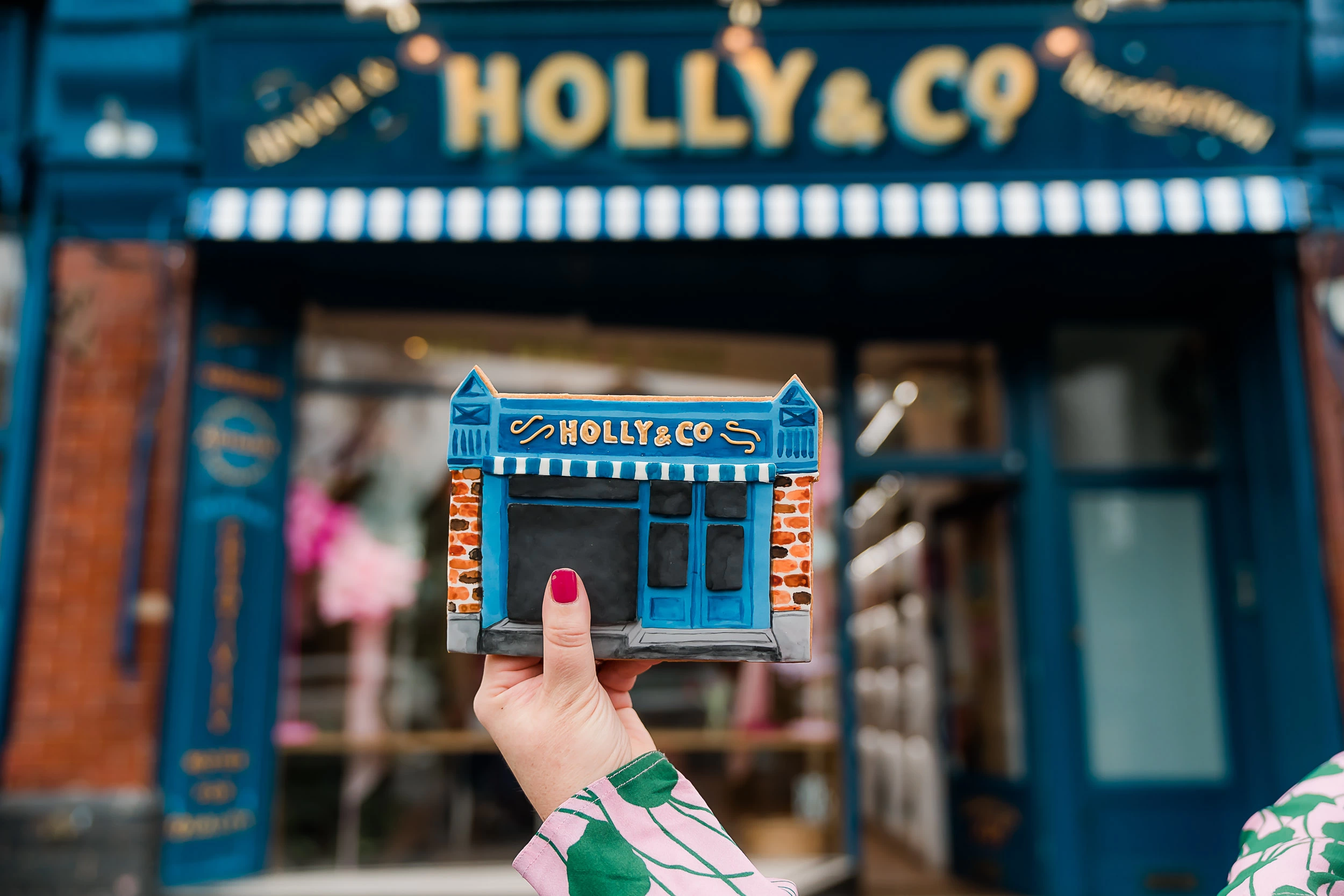 By 2017, we opened our Work/Shop in St. Margarets. Holly said, "As someone obsessed with independents, I'd dreamed of having a space where everyone could live, eat and breathe small businesses, where our community could discover an immersive brand that would touch their hearts when they interacted with it." So that's exactly what we built (only closing in 2022… to open other doors!). Customers still say they miss it.
2017: We start our monthly theme changes
PURE RETAIL THEATRE
We wanted to make our Work/Shop as inviting as possible and inspire our local community with fresh ideas. So we introduced a new theme each month, with a different (relevant) Artist In Residence, sharing empowering messages with creativity and passion. Scroll across to see some of the ones we created, alongside our secret fairy door for our resident fairies. Everything inside the Work/Shop was made by a small business. Even the paint!





2017: We began campaigning for independents
AND WE HAVEN'T STOPPED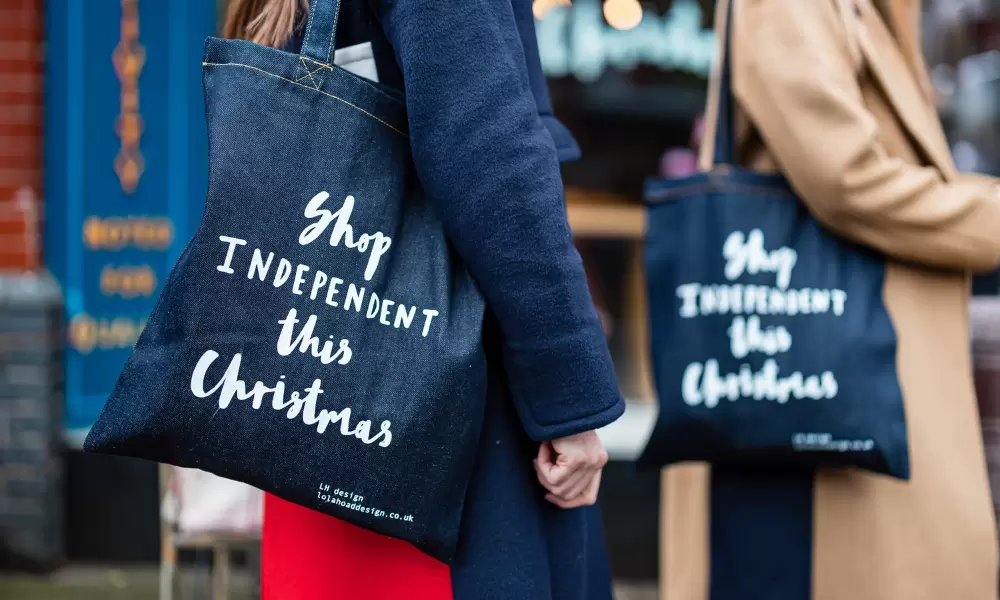 In 2017, we started campaigning to shine a light on small businesses and all they do for our economy, communities and the planet. Many more campaigns followed. We took to the streets, created support kits and exclusive artwork for founders, made films, gave interviews on TV and in the press… anything we could do to make our voices heard and attract support. It's something we still do year round.
2018: We launch our podcast
CONVERSATIONS OF INSPIRATION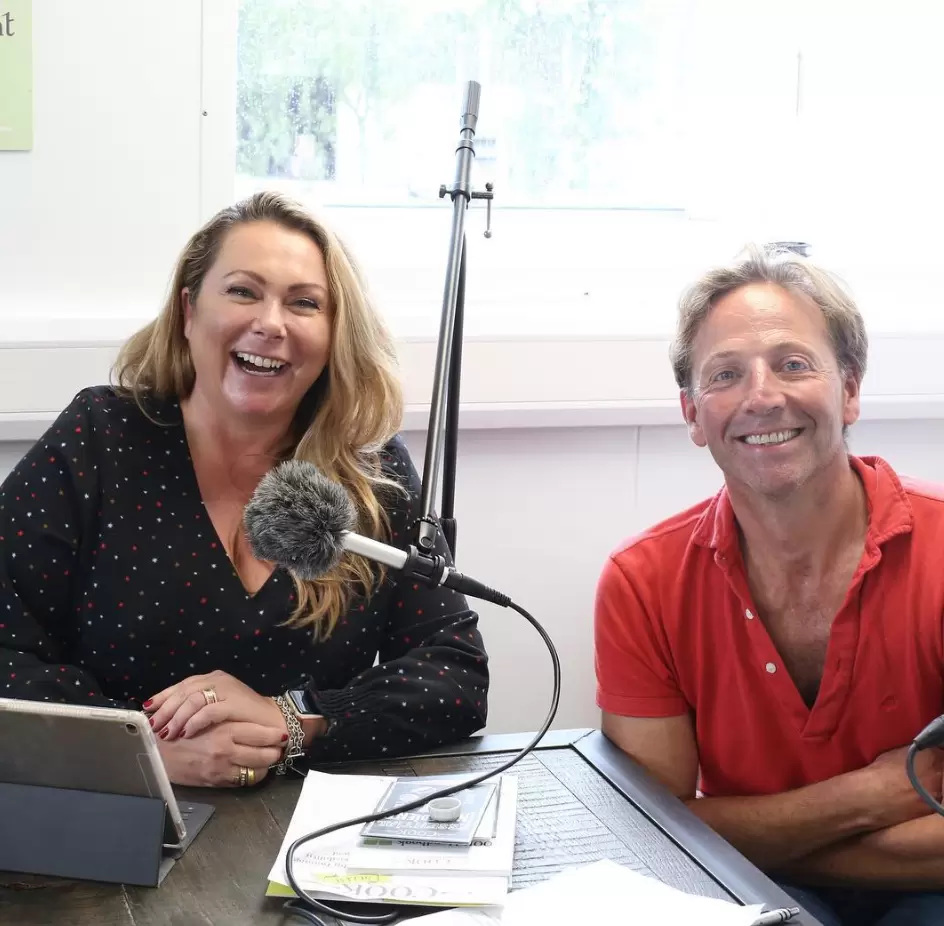 From life changing wisdom to heartbreaking stories of resilience, tenacity and triumph — when Holly first launched Conversations of Inspiration in 2019, none of us knew the impact it would make. Since then more than 175 founders, creatives and entrepreneurs have been vulnerable enough to share what it really took to get them where they are today, with warmth and wisdom — and it's pretty incredible stuff.
2018: Our first live events take place
THE CONGREGATION OF INSPIRATION
The Congregation of Inspiration was a live event where 100+ small businesses came together and heard golden insight from Julie Deane CBE (Cambridge Satchel Company), Molly Gunn (Selfish Mother), Otegha Uwagba (author) and Holly (of course) speak. It was so inspiring, we held another with Fearne Cotton, artist Dave Buonaguidi, Wilfred Emmanuel Jones (The Black Farmer) and more — magical days many small businesses (us included) will never forget.
2019: We host our podcast LIVE sessions
TAKING THE PODCAST TO THE NATION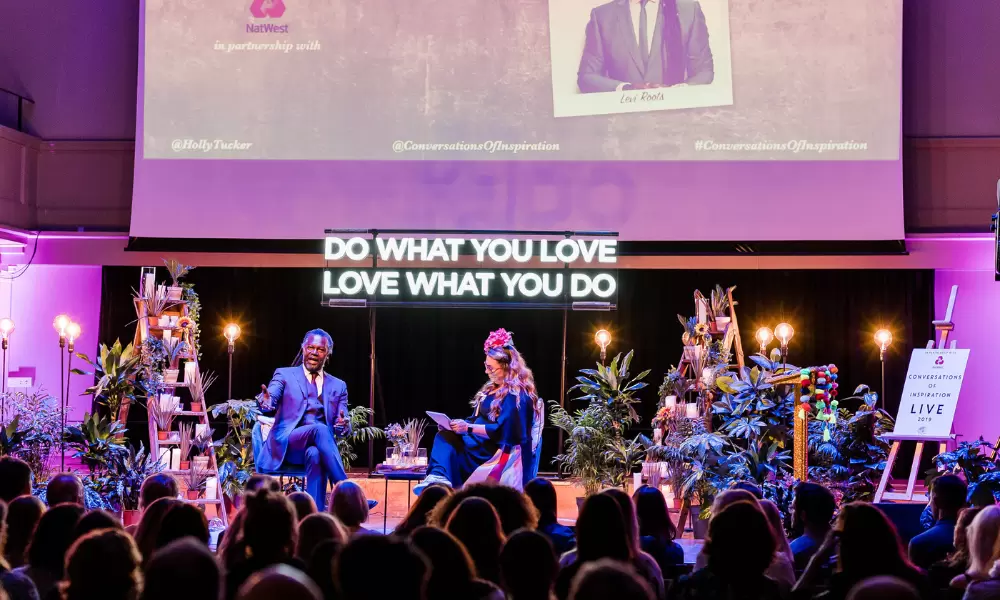 Once we realised how much our Conversations of Inspiration podcast was helping people, we wanted to share the experience of having these vulnerable discussions live. So we made a giant set of headphones (of course), toured some of the UK's most soulful venues, and founders like Wahaca's Thomasina Miers OBE and The Good Life's Charlie Gladstone revealed their incredible stories, leaving many people empowered and full of emotion.
2020: We launch SME: SOS
SUPPORTING SMALL IN THE PANDEMIC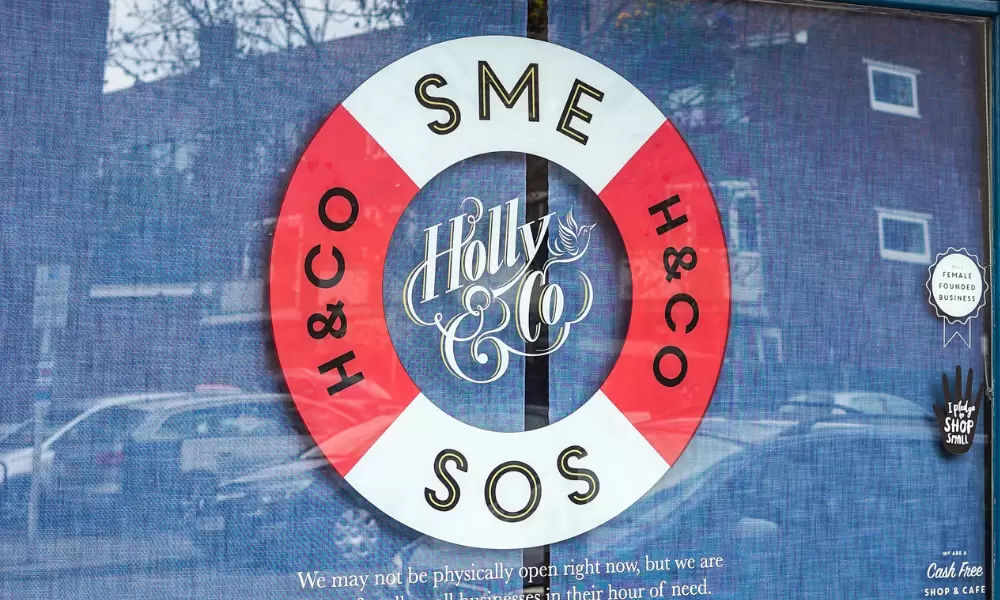 When Boris ordered the nation into lockdown, our small business community was in turmoil. So Holly launched SME: SOS to help navigate us through this unchartered territory. Every day, live on Instagram, she invited a range of industry experts to discuss different challenges and answer the burning questions people had. Then in spring 2022, when it was needed once more, we brought it back. Follow Holly for news on this or to watch previous episodes.
2020: The Independent Awards are here
CELEBRATING UK INDEPENDENTS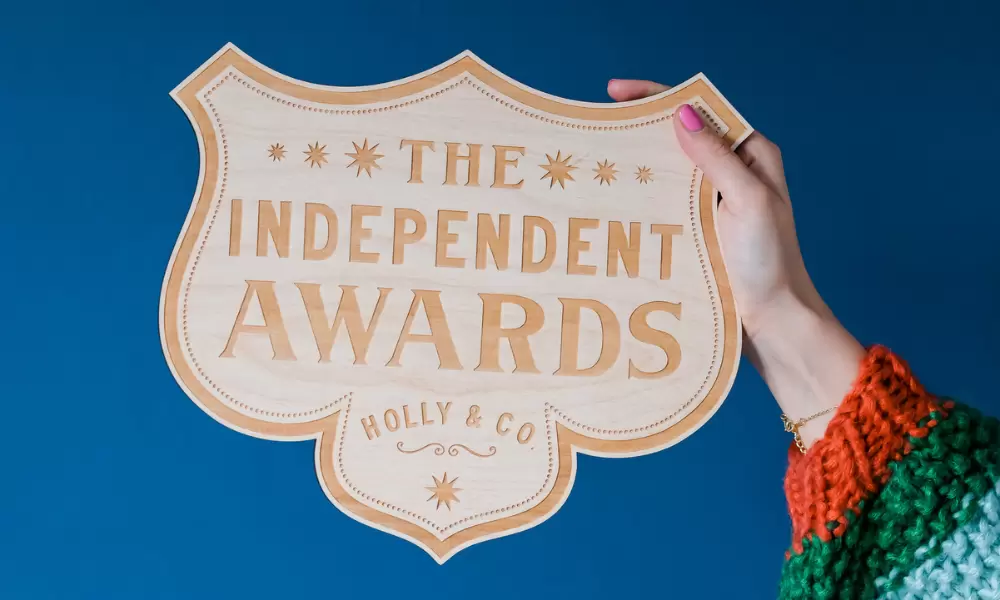 In 2020, we launched the annual Holly & Co Independent Awards to recognise the bravery, innovation and hard work of our nation's independents. With a £100,000 prize fund — the largest pot of money to be given away to small businesses of all kinds from any UK awards — they gave small businesses the confidence and funding they needed to grow.
2021: Inventing Colour Friday
A HAPPIER ALTERNATIVE TO BLACK FRIDAY
We knew Christmas 2021 would be tough for many small businesses after several lockdowns. Yet we also knew that the UK would spend millions on Black Friday, on tat that often ends up in landfill. So we encouraged people to buy Christmas gifts from UK independents instead. We invented Colour Friday to spread the word about the colour this community brings to the UK. 2022 was even brighter but we need your help this year. Find out how to get involved below.
2021: Writing a Sunday Times bestseller
DO WHAT YOU LOVE, LOVE WHAT YOU DO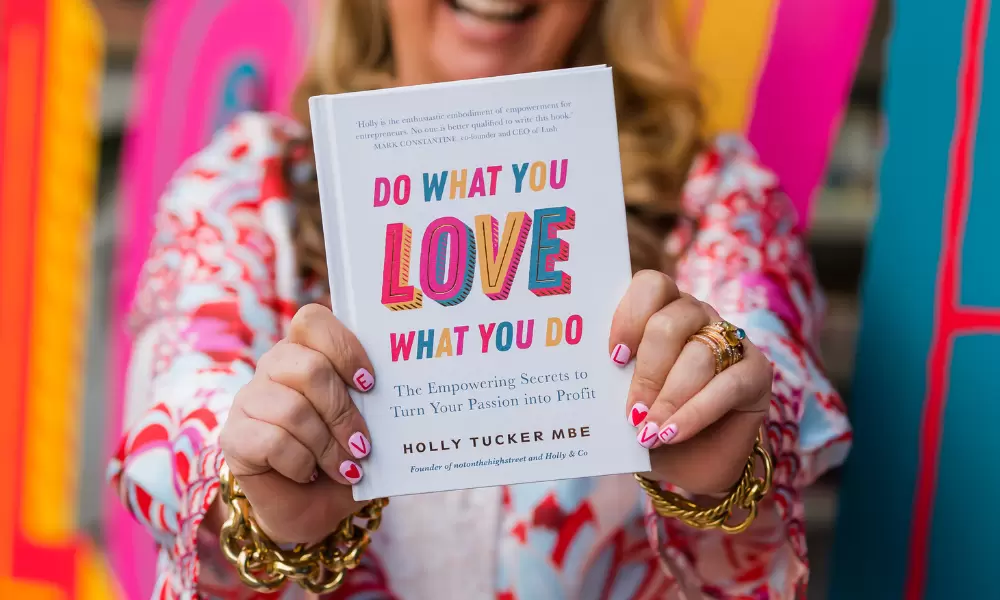 It is Holly's absolute passion to help everyone to do what they love and love what they do, so to be able to share decades of hard learned lessons in a positive, easy-to-digest way was a dream come true. And this is no ordinary business book. It became a Sunday Times bestseller thanks to being colourful, full of soul and reimagining the usual approach to starting a business. So if you know someone ready to be inspired…
2021: We introduce our Inspiration Hub
WITH ALL KINDS OF CREATIVE INSPIRATION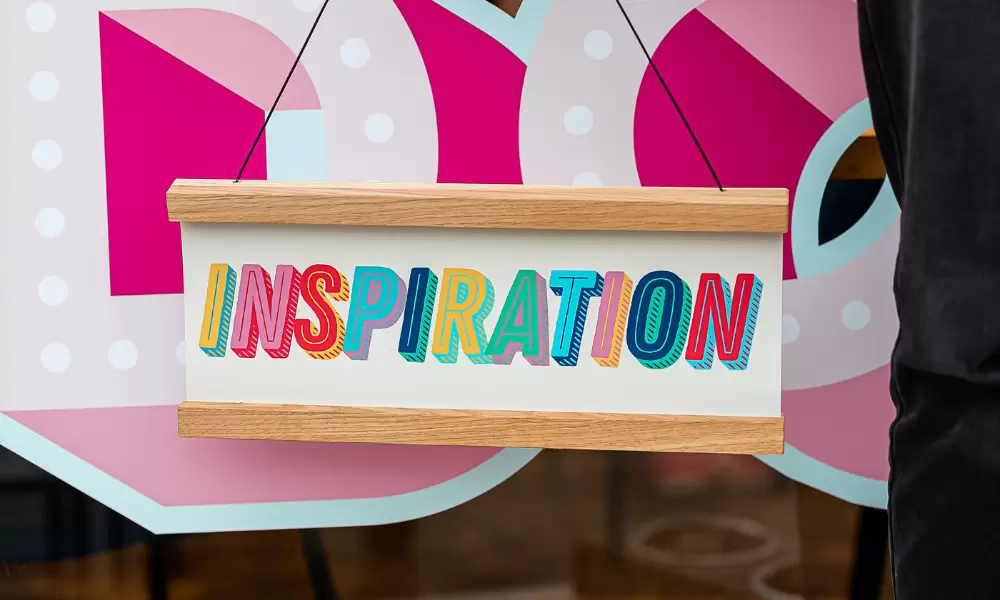 We already had a thriving Advice Hub (now called our Business Pharmacy) — a place for founders at all stages of their business journeys to find unique business advice — but what we didn't have was somewhere to inspire people with fresh creative ideas and never-before-seen products from UK small businesses. So we launched the Inspiration Hub, where Holly drops monthly articles and firestarter ideas (it's now a full blog).
2023: Moving offices
ships ahoy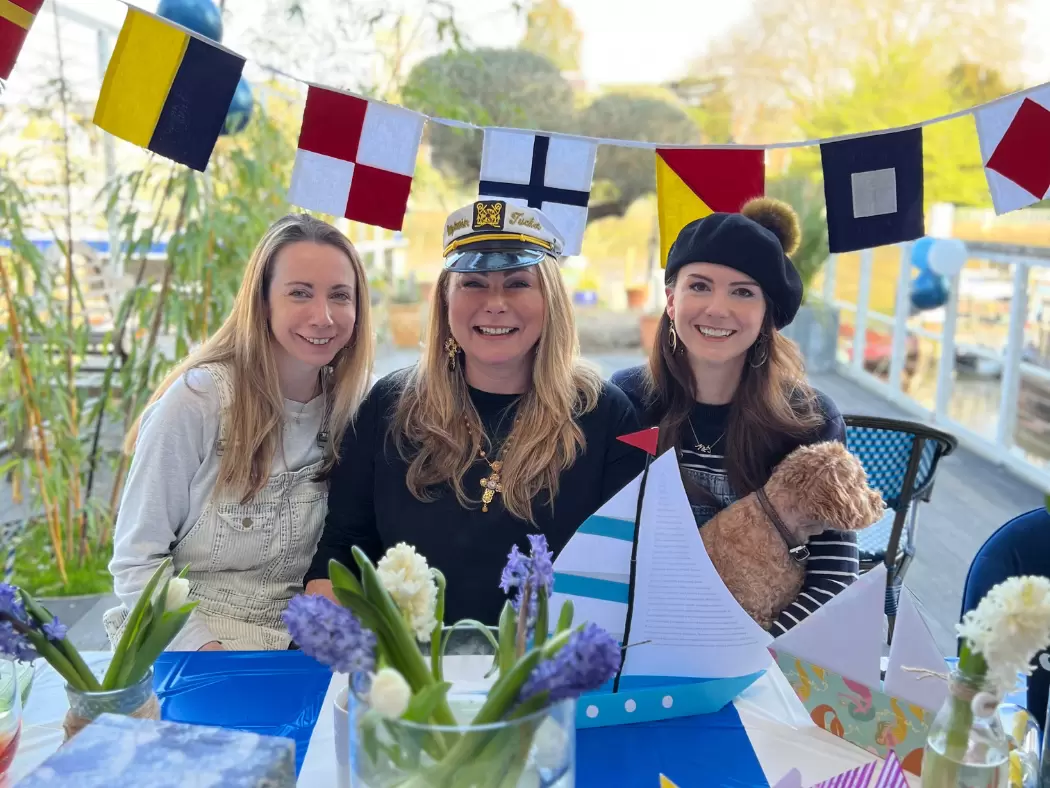 At the start of 2023, the business grew and the time finally came for us to move out of our beloved offices in St Margarets. But where would be the new spiritual home of a business as unique as ours? An island of course! One crackling with creativity, beauty and a rich, artistic history. We now work on the water at HMS Holly & Co, and are thrilled with island life. We just need to keep an eye on the tide clock so we don't get stranded…
2023: Launching our magical marketplace
A WHOLE NEW SHOPPING EXPERIENCE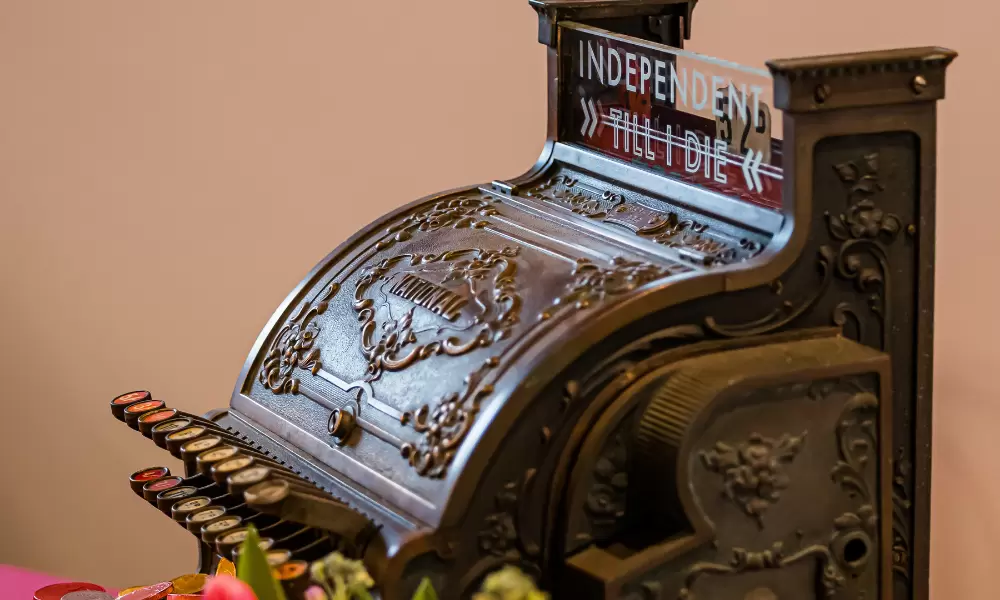 This really is an absolute dream come true — getting to curate the most incredible, handmade finds from talented UK artisans and independent businesses. And what's more? We've housed them all in unique collections to make it easier for you to shop and choose thoughtful gifts for everyone on your list (or for your home). You can even shop by your values too so look out for the badges.
2023: Opening the doors to our house
THE HOME OF SMALL BUSINESS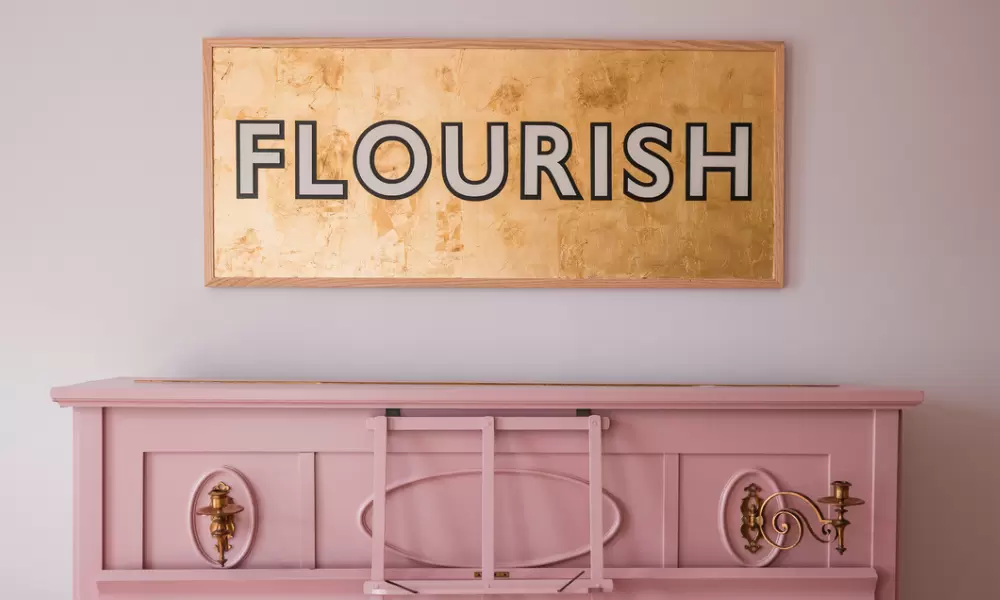 We're now broadcasting LIVE from the The (actual) Home of Small Business — a five story house, beautifully and imaginatively decorated with the latest incredible finds from independent UK businesses. And you can shop the lot. Need a gift? Get one with a story behind it. Want new ways to decorate your home? This is all the inspiration you need. Just tune in to watch Holly Tucker and her special guests on Instagram.