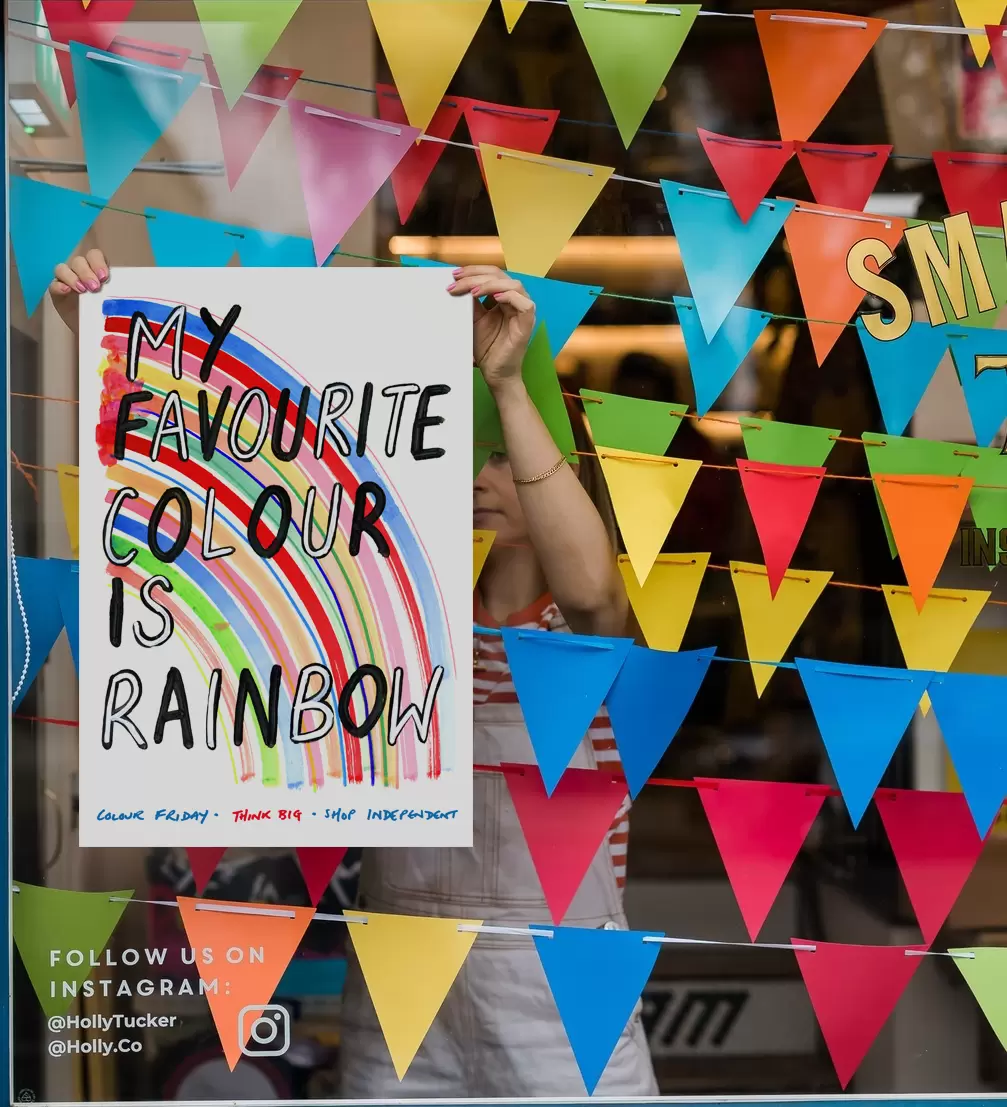 Join Colour Friday on 24th November
BOYCOTT BLACK FRIDAY, SUPPORT SMALL INSTEAD
It's shocking that as a nation we're still spending…
£12.3 billion on Black Friday with businesses like Amazon¹
Despite the fact that 80% of it ends up in landfill, is incinerated or is recycled poorly²
And nearly 60% of UK small businesses fear closure in the coming year³
It's no secret that Black Friday doesn't change the world for the better — but WE can. We launched Colour Friday three years ago to encourage the nation to vote with our money for the kind of world we want to live in and support small businesses instead. We call on independent businesses across our high streets and online, give out free support kits, create films to raise awareness and more to help get the message out there to as many people as possible.
How can you get involved?
SUPPORT COLOUR FRIDAY, HELP CHANGE THE WORLD
If you're a customer, please help us to boycott Black Friday by shopping with small businesses instead. If you only buy one Christmas gift with an independent this year, we could reallocate a vital £2.7 billion between us.
Download your FREE Colour Friday Kit
If you're a founder, this might just give your business the boost it needs in the busiest time of the year, and help spread a little joy to your customers. We're giving away:
FREE readymade assets to use on social
FREE video content to share with your customers
FREE exclusive artwork to download and distribute
FREE ideas of how to get involved
FREE tips on spreading joy this Christmas
FREE Colour Friday Instagram Lives
Plus Holly will also be using her Instagram to showcase the most colourful and creative small businesses out there so it's definitely worth getting involved.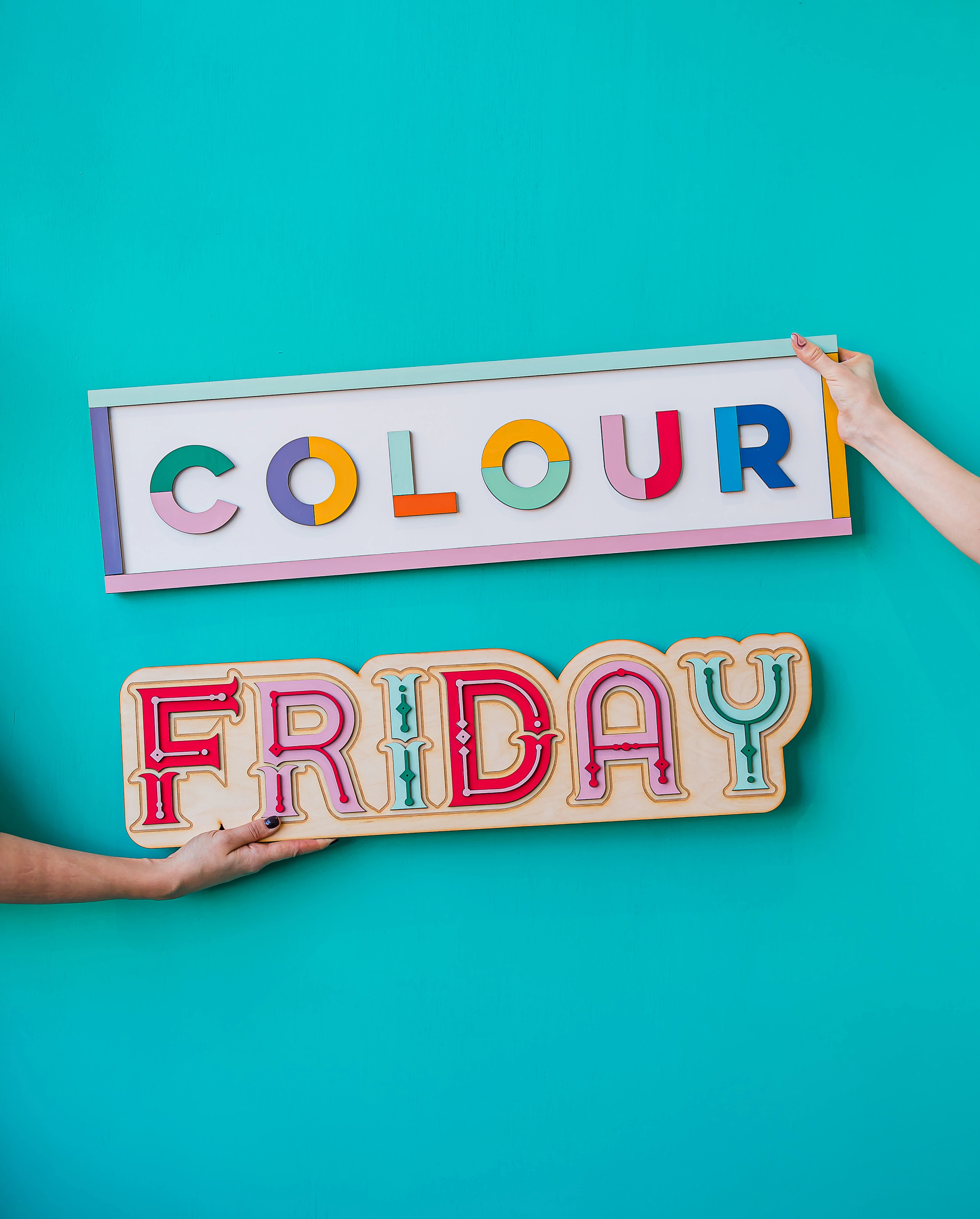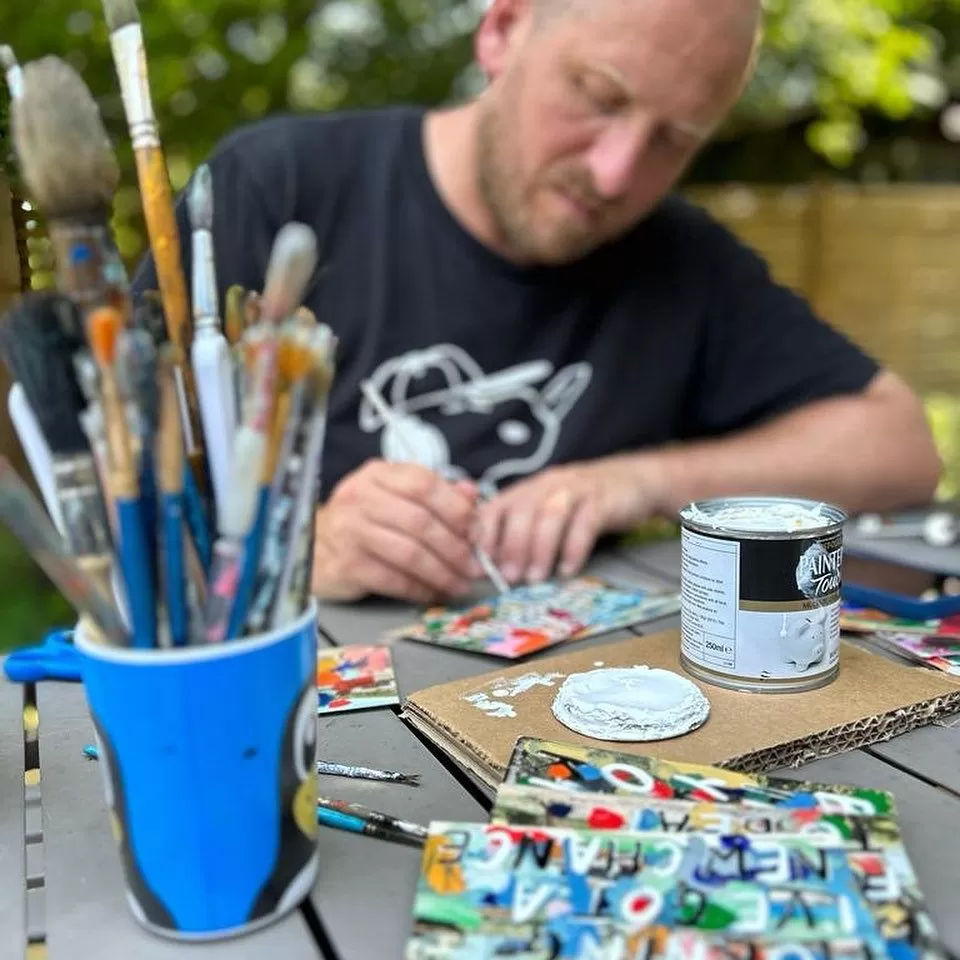 Meet Adam Bridgland, our Colour Friday artist
CREATOR OF THIS YEAR'S EXCLUSIVE ARTWORK
Every year, we commission new campaign artwork by an exciting artist and this year, we're absolutely thrilled to be working with Adam Bridgland. He's a graduate of the Royal College of Art and since 2013, he has lived and worked as an artist and printmaker from his studio 'The Hide' on the outskirts of Cambridge.
We briefed Adam to create a piece people would be proud to show in their shops, studios and windows, and we think he's created a masterpiece.
How small businesses spread colour
WHAT COULD YOU CREATE?






Last year's Colour Friday advert
RIVALLING THE BIG GUNS AT CHRISTMAS
How could we tell the world about Colour Friday last year and encourage as many people as possible to get behind it? With the kind of colourfully creative advert that only we could make of course. Featuring 20 different independents, we wanted to shine a light on all the magic small businesses bring that big businesses can't. Hopefully it will give you some inspiration for your Christmas list this year (or if you need more, visit our Christmas shop). This year's ad is coming soon so watch this space.