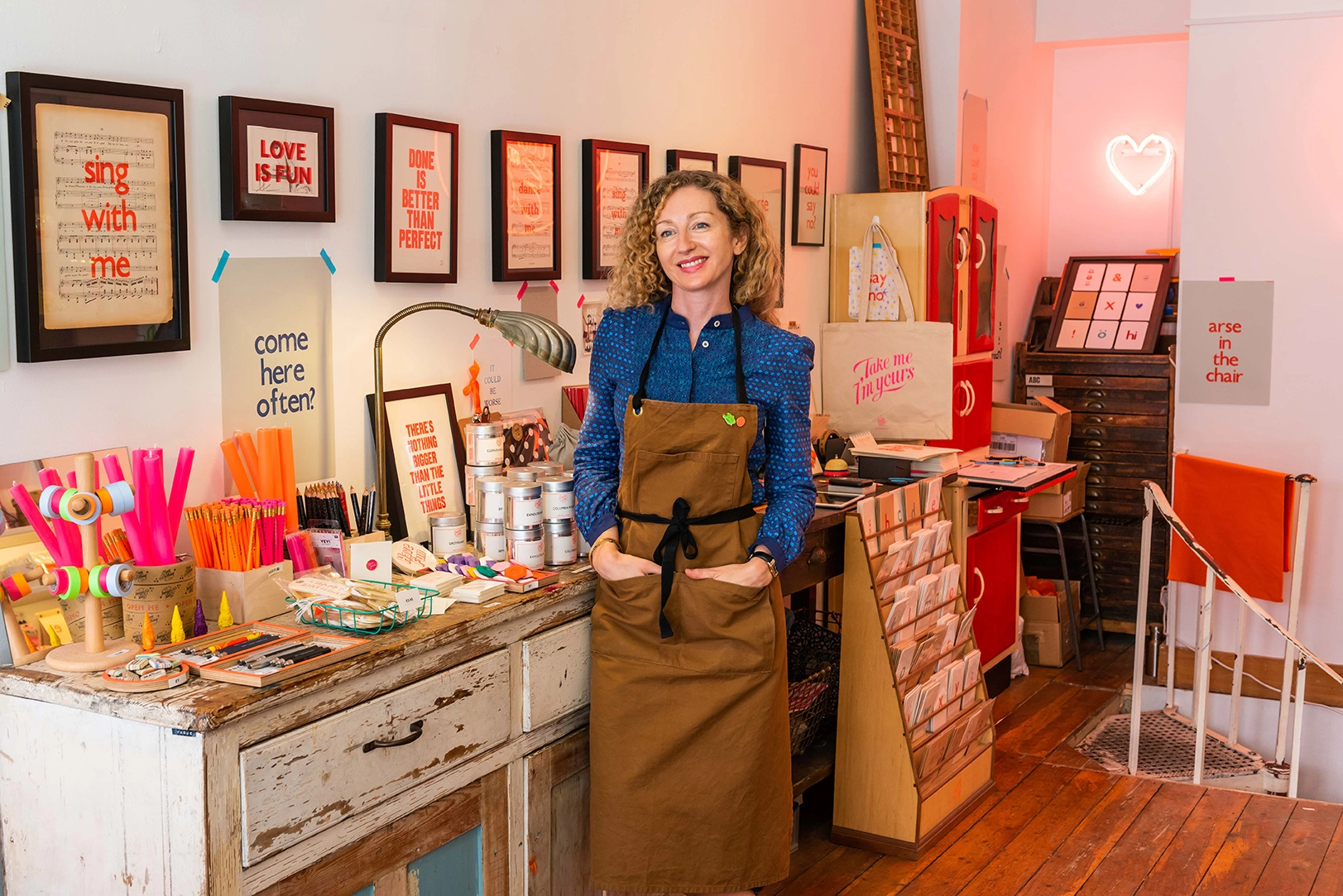 Eleanor Tattersfield
Founder of Marby & Elm
Listen to this one without little ears close by! The brilliantly naughty Eleanor invites us into her stationery shop, and reveals how it all started with an Ebay letterpress. She shares how to get a 'yes' to stock in Liberty, working with family, bringing joy to customers and (much) more.
On making your creative mark
Why you will enjoy this episode:
Hear what makes products memorable, and what makes an unforgettable retail experience.
Learn about the importance of nurturing a community to fuel success, both locally and online.
Get ready to smile. If you need some fun and laughter today, this episode is for you.
Other episodes you might enjoy