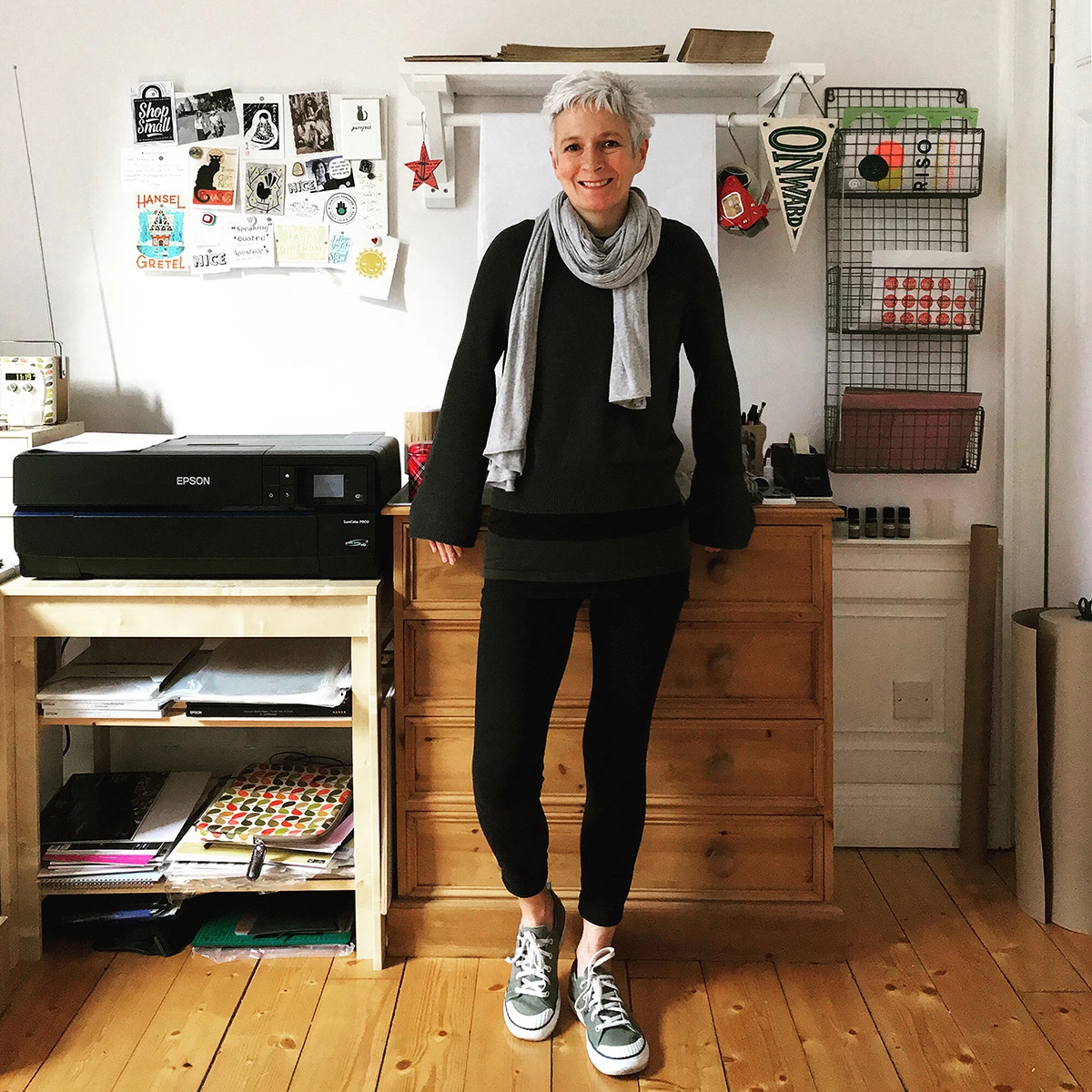 Alexandra Snowdon
Edinburgh, scotland
Hello! I'm Alexandra Snowdon and I love words. I love drawing them, reading them and writing them. Ever since I can remember I've doodled letters and made them look fancy while on the phone, on trains and in planes. I'm happy to say I now make my living designing hand drawn greeting cards and prints which feature my 'fancy' hand lettering. I aim to make cards that people will want to keep forever and prints that will bring fun and inspiration to your walls and shelves.
Proudly independent
A few favourite PIECEs
The story behind the business
Meet Alexandra Snowdon
I started my business in 2012 after spending many years working as an in-house graphic designer. The corporate life wasn't for me but I persevered because I was saving up to go traveling. I finally headed off round the world when I was 36 and came back a year later determined to make a new life for myself, one that would allow me to make my own art and travel more. I went back to Uni part time to polish up my art skills. It was hard fitting my studies in around my job but eventually I graduated with a first class degree and didn't stop smiling for days. I spent the next 2 years building up my business on the side before I was finally in a position to become self employed. I'm now grateful every day that all the hard work paid off. I love making my art into thoughtful, high quality paper products and traveling with my sketchbook to find inspiration.
Discover more products
From Alexandra Snowdon
Returns
27 Bell Place
Edinburgh
EH3 5HT