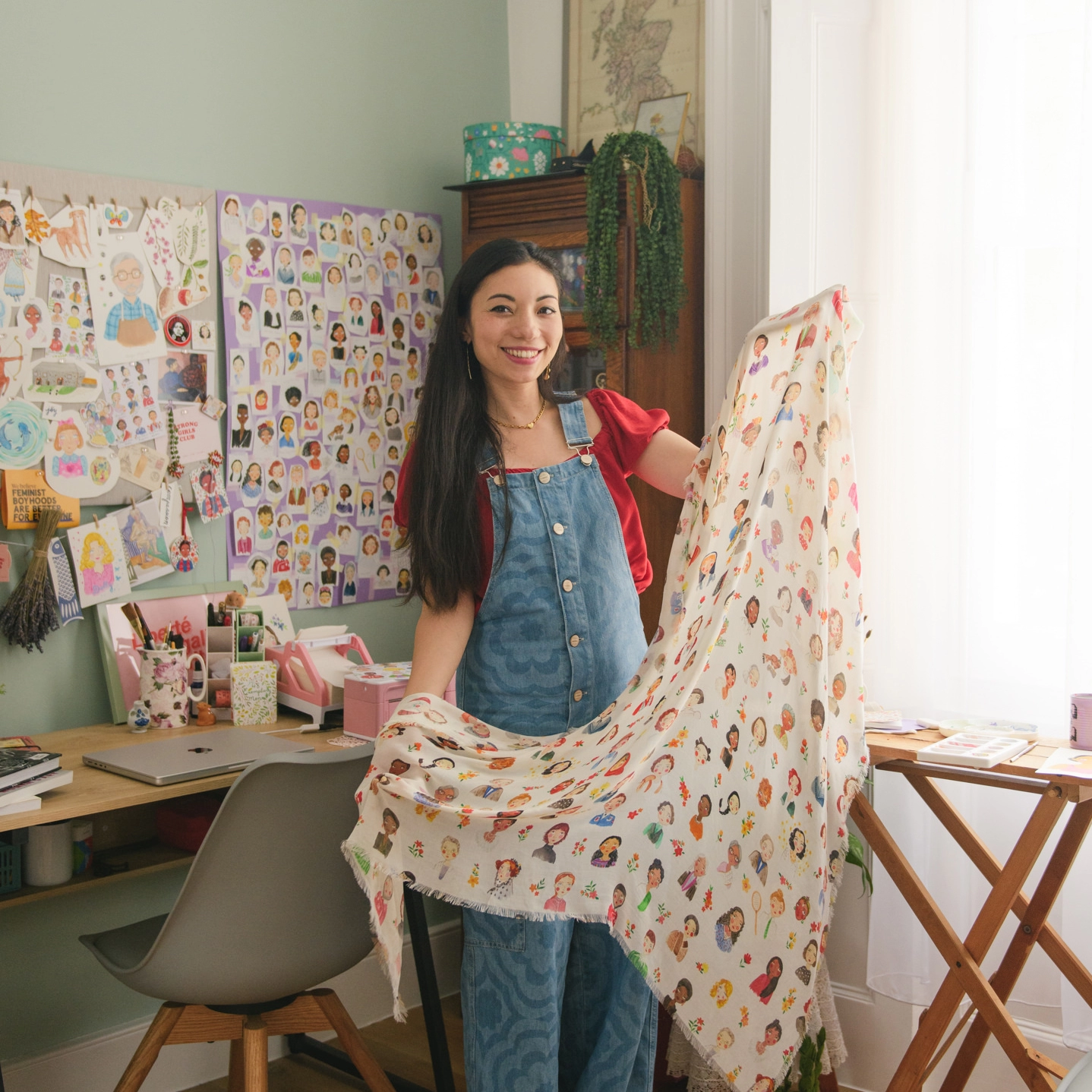 Book of Deer
London
My name is Eilidh, I create beautiful products aimed at exposing children to inclusive and diverse representation. I hand-paint portraits of the people who inspire us from the past, present and our own personal lives.
I am Scottish and Chinese and my passion is discovering and celebrating role models from all over the world. When children are mirrored in the stories they are immersed in, we nurture limitless dreams and untethered imaginations.
Proudly Independent
A few favourite PIECEs
The story behind the business
Meet Book of Deer
I have always loved telling a story through illustration. I began Book of Deer many years ago as a fashion brand, with each collection I created textile prints with a fairytale narrative. The year I became a mother I attended the Women of the World festival in London and was inspired to create a print featuring 96 hand-painted portraits of inspiring women. As my own background is multi-cultural I felt passionate about including figures from as many countries as possible, many of whom are not internationally recognised.
My Iconic Women print is my biggest seller and my swaddle blankets have been gifted all over the world. I have added an Exemplary Men blanket to the collection and more products that celebrate the joy of inclusive and diverse stories. I believe in raising children with a global mindset, that inspiration can come from far away as well as stories close to home.
DISCOVER MORE PRODUCTS
From Book of Deer
Returns
Please visit holly.co/customerservice for any return queries