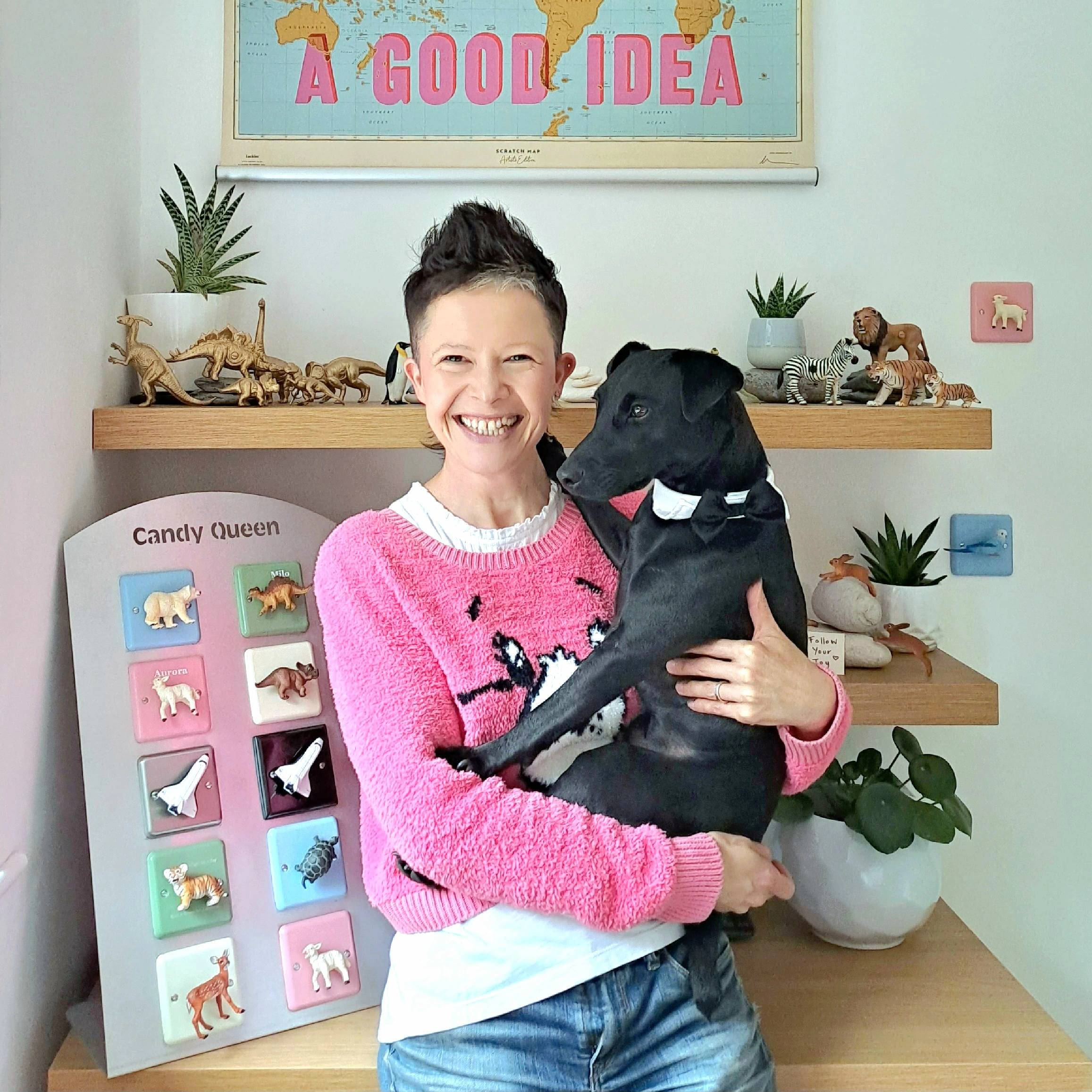 Candy Queen Designs
Harpenden, Hertfordshire
Unique children's dimmer switches and animal drawer knobs like no other!
Candy Queen Designs has been the home of animal furniture knobs and the designer light switches of children's dreams for over 20 years, it exists to create fun, quirky, quality products, to spread joy, make people smile and inject some fun and originality into your home.
The coolest room accessories for the coolest kids and the perfect finishing touch for your newly decorated room.
Proudly independent
A few favourite PIECEs
The story behind the business
Meet Candy Queen Designs
My journey as the 'Candy Queen' started in 2002 with a collection of light switches and door knobs made from resin with real sweets set inside!
I've gradually replaced my candy inspired designs over the years with a menagerie of animals but after 20 years the Candy Queen name has firmly stuck.
My core values also remain the same, honesty, integrity, originality, joy, fun and quality lie at the heart of everything I do. My retro light switch plates and LED dimmer switches are made by the leading British manufacturer.
Creating & making sets my soul on fire, it's the 'Why' behind what I do. There's no light switch like a Candy Queen light switch! They make unique gifts, are a real conversation starter, they'll impress your house guests, save energy, finish rooms off beautifully & keep the kids happy too. Matching door knobs will finish your room off a treat!
Discover more products
From Candy Queen Designs
Returns
Please visit holly.co/customerservice for any return queries