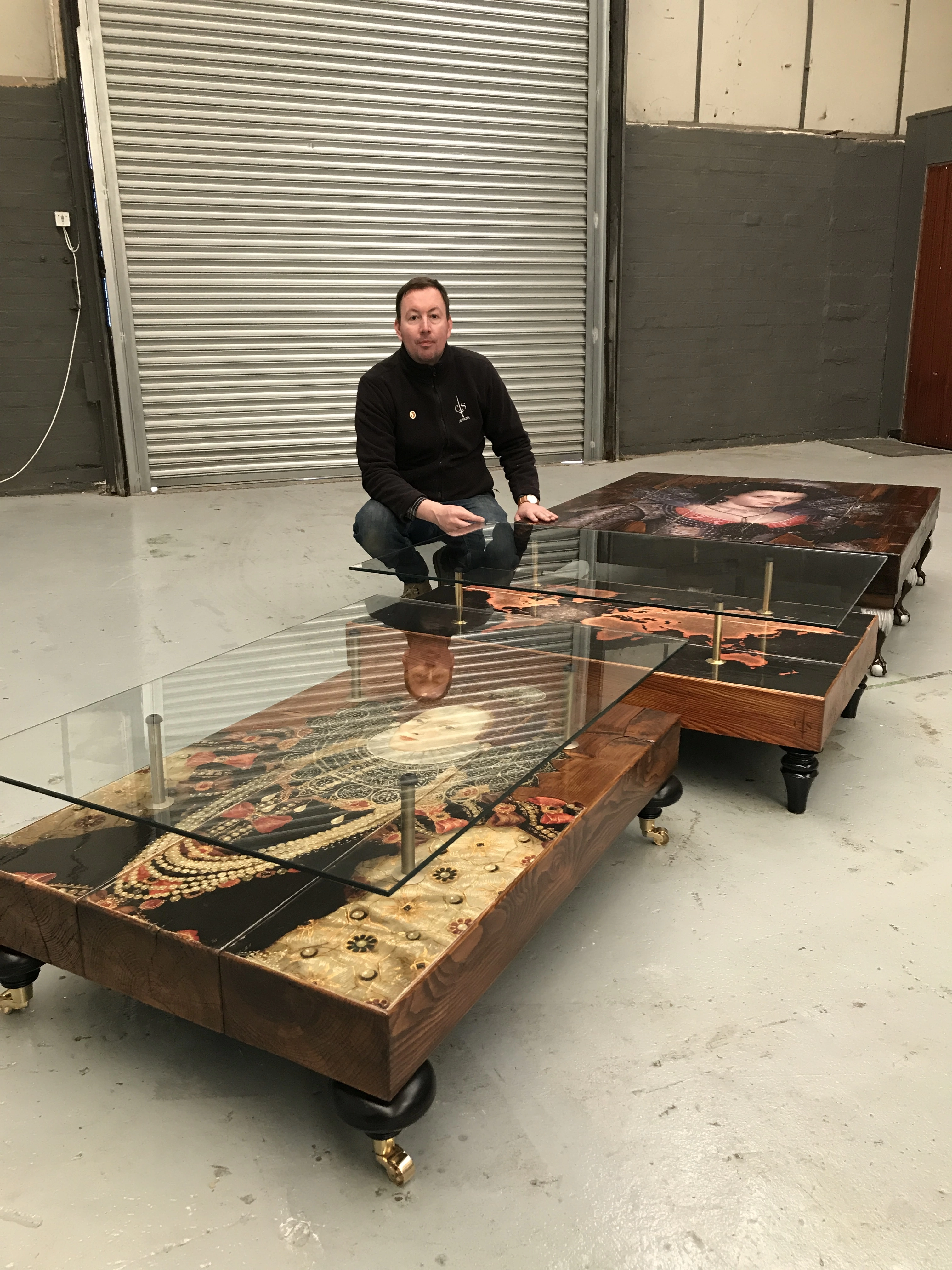 Cappa E Spada
North Docks, Liverpool
My name is Tony, the proud owner of Cappa E Spada Designs
I am an independent designer who runs a studio and workshop, creating luxury furniture and bespoke decor pieces. My love of furniture and art sparked a massive interest in surface design which I went on to study for years. As my methods progressed I started to learn how to adhere certain inks to various surfaces like metal, wood and glass. My passion and persistence for my craft and my experience in the world of furniture infused these ideas together in a very unique way to form the beginnings of Cappa E Spada.
Proudly independent
A few favourite PIECEs
The story behind the business
Meet Cappa E Spada
In 2015, Tony began to experiment with surface design. In the early years he took time out to study how various papers react when adhered to certain materials. This culminated in the development of a bespoke technique, and the creation of a limited range of furniture. Those pieces were the origins of Cappa E Spada.
The branding of this new venture was a crucial consideration, and Tony was committed to showcasing his love of period art whilst maintaining a veil of mystery. Tony embraced his love of Italy and decided to translate the words into Italian. 'Cloak and Dagger' was erased and Cappa E Spada was born.
With years of experience under his belt, Tony continues to design, manufacture, and sell hundreds of pieces all over the world. His work has allowed him to meet some fantastic people along the way, many of whom are now true friends.
Tony remains committed to his values on this creative journey, and hopes to cultivate many more stories and priceless memories through his work.
Discover more products
From Cappa E Spada
Returns
North Docks
34 Regent Street
Liverpool
L3 7BN