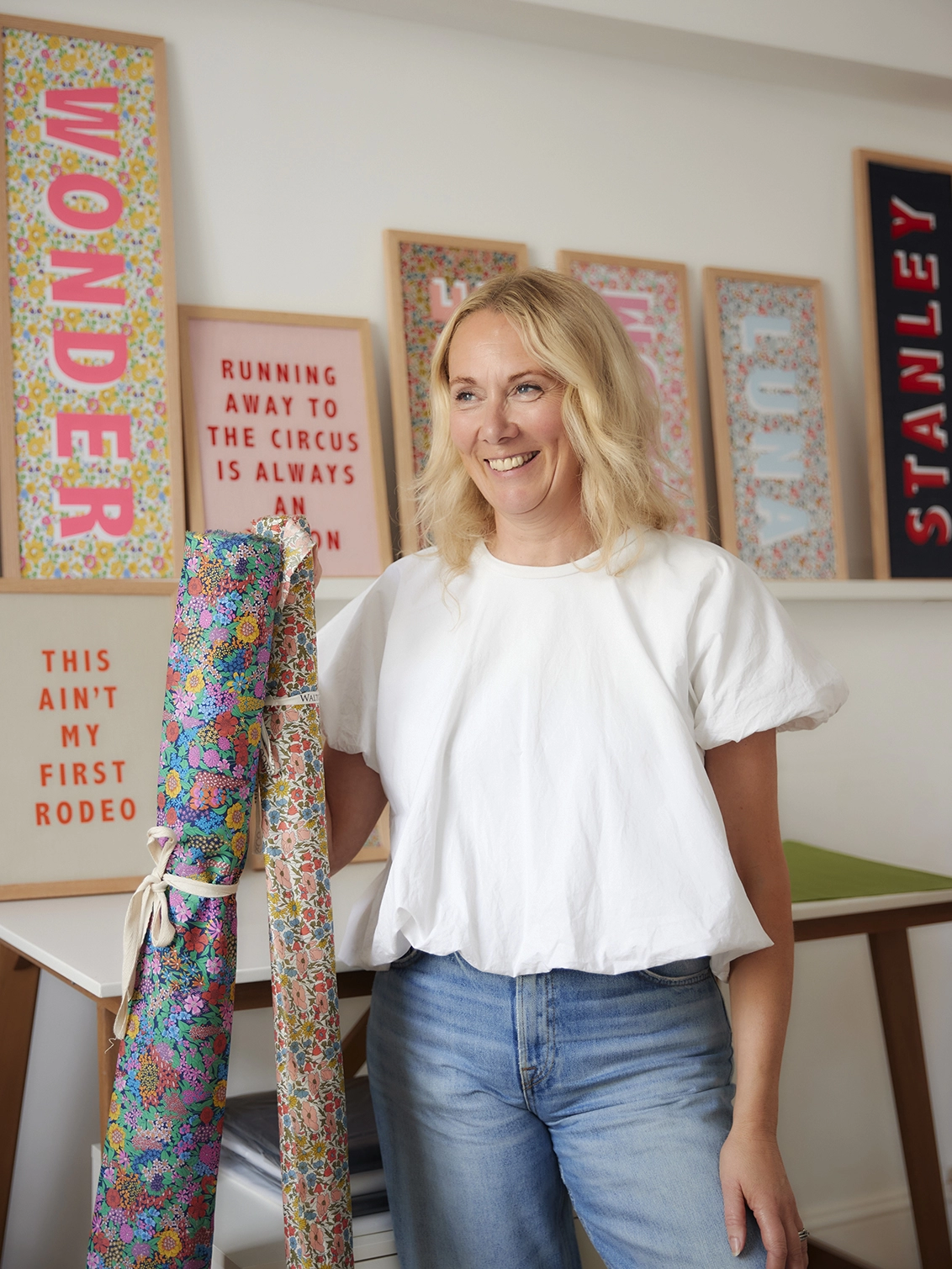 Catherine Colebrook
Cheltenham, gloucestershire
Hi, I'm Cath and I create and make playfully cool designs that are all proudly made here in Britain.
'Catherine Colebrook' was founded on my kitchen table way back in 2006, and is an outlet for my love of fresh, bright design.
I love colour, 70's floral fabric, trifle, interior design, extreme pottering, mooching around flea markets & just the joy in the ordinary.
Our bestselling liberty word pictures are completely bespoke & it would be an honour to make something for you.
Proudly independent
A few favourite PIECEs
The story behind the business
Meet Catherine Colebrook
Taught to sew by my Grandma as a child, my passion was hand sewing tiny outfits for my Sindy.
At 18 I started a business making wedding dresses, but got slightly distracted creatively and ended up A&E nursing for 16 years ( a plot twist, but a career that I LOVED )
In 2006 with a toddler & baby in tow, I followed the original creative brief and set up this business as an outlet for my love of colour, fabric & humour. I took the business online & we grew & grew…
Over the years I have designed tea towels, aprons, mugs, trays & Christmas sacks and have the honour of being stocked in Liberty's, Harrods & Anthropologie.
Currently, my designs are mainly textile based, using linen & liberty fabrics, personalised with contemporary typography and sometimes a humorous twist.
Simple, clean, cool designs to bring a bit of hope, joy & wonder to your home.
Cath x
Discover more products
From Catherine Colebrook
Returns
The Department of Hope, Joy & Wonder
38-40 Andover Road
Tivoli
Cheltenham
Gloucestershire
GL50 2TL