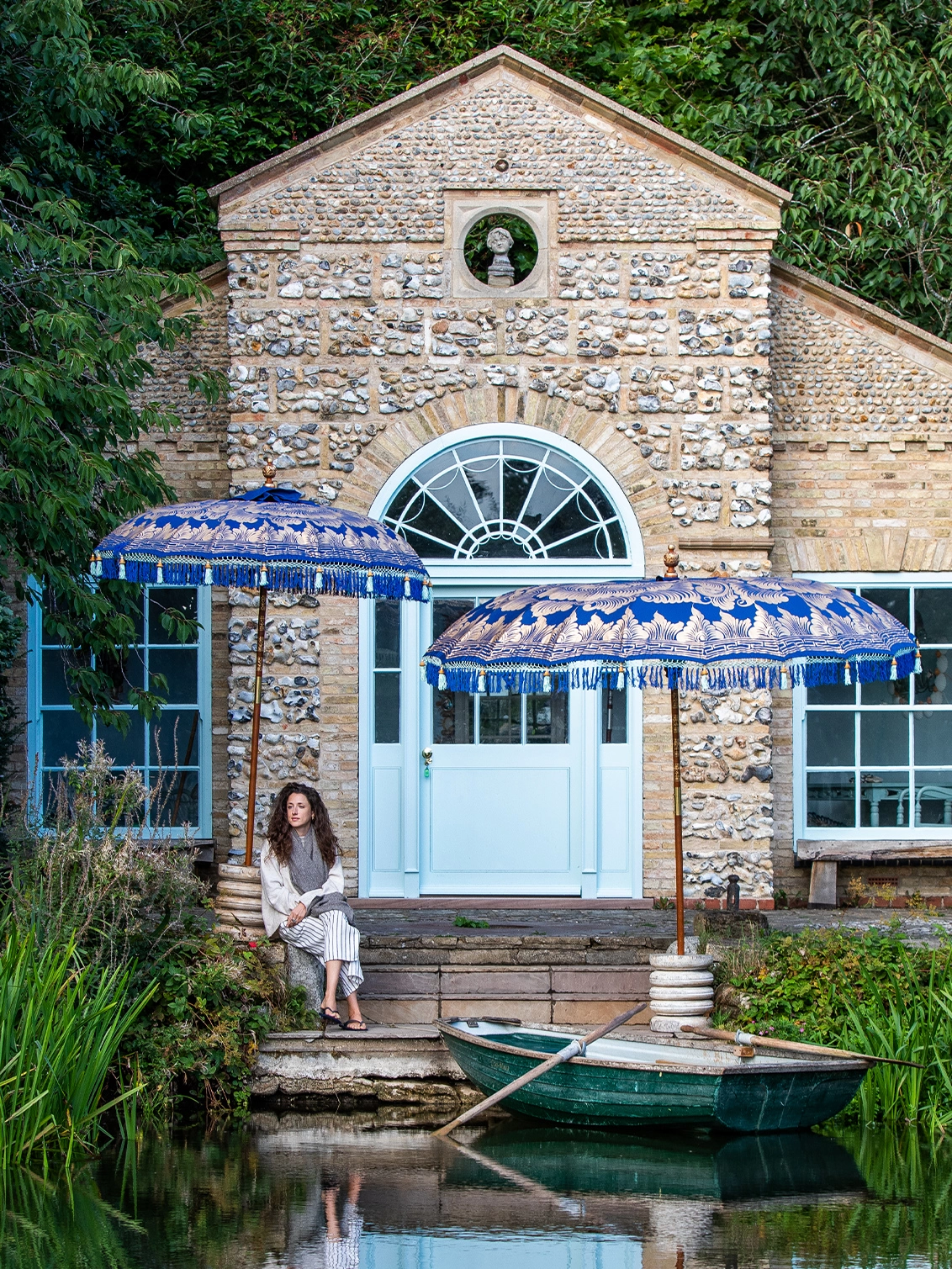 East London Parasol Co.
Whilst living in Kerala, southern India, Lucy saw decorative parasols used in religious celebrations. Inspired by the riotous colours she bought her own to celebrate under, little knowing this would lead to a business. On her return to London she continued to celebrate under her parasols and soon no occasion was complete without one.
"I have now been going to India for 25 years and spent a decade of summers at festivals, I've been incredibly lucky to spend time in these colourful, beautiful and creative places which have really influenced my taste and style.
My aim was to make something full of joy which would put a smile on people's faces and make them feel fabulous. I wanted to inspire people to embrace colour and theatricality. And what is more cheerful and fabulous than a flamboyant sun parasol?"
Proudly independent
A few favourite PIECEs
The story behind the business
Meet East London Parasol Co.
Our round bamboo parasols and their bases are made by Balinese artisans.
The parasols are sewn onto the frame as it is suspended from the ceiling! The digitally printed parasol fabrics are lined up with great care to ensure the pattern matches around the edge and at the join. Our floral painted canopies are done by hand, with no stencil or sketching. It's a beautiful, meditative process that can take more than a full day to complete.
The poles are carved with chisels, and the artisans carve the pattern twice. Once the pattern is carved they paint the notches with metallic paint.
The intricate thread-work inside our parasols happens at the very start of parasol making, after the spokes have been set into the central hub. The artisans weave the threads around the spokes in a process which can take a whole day to complete.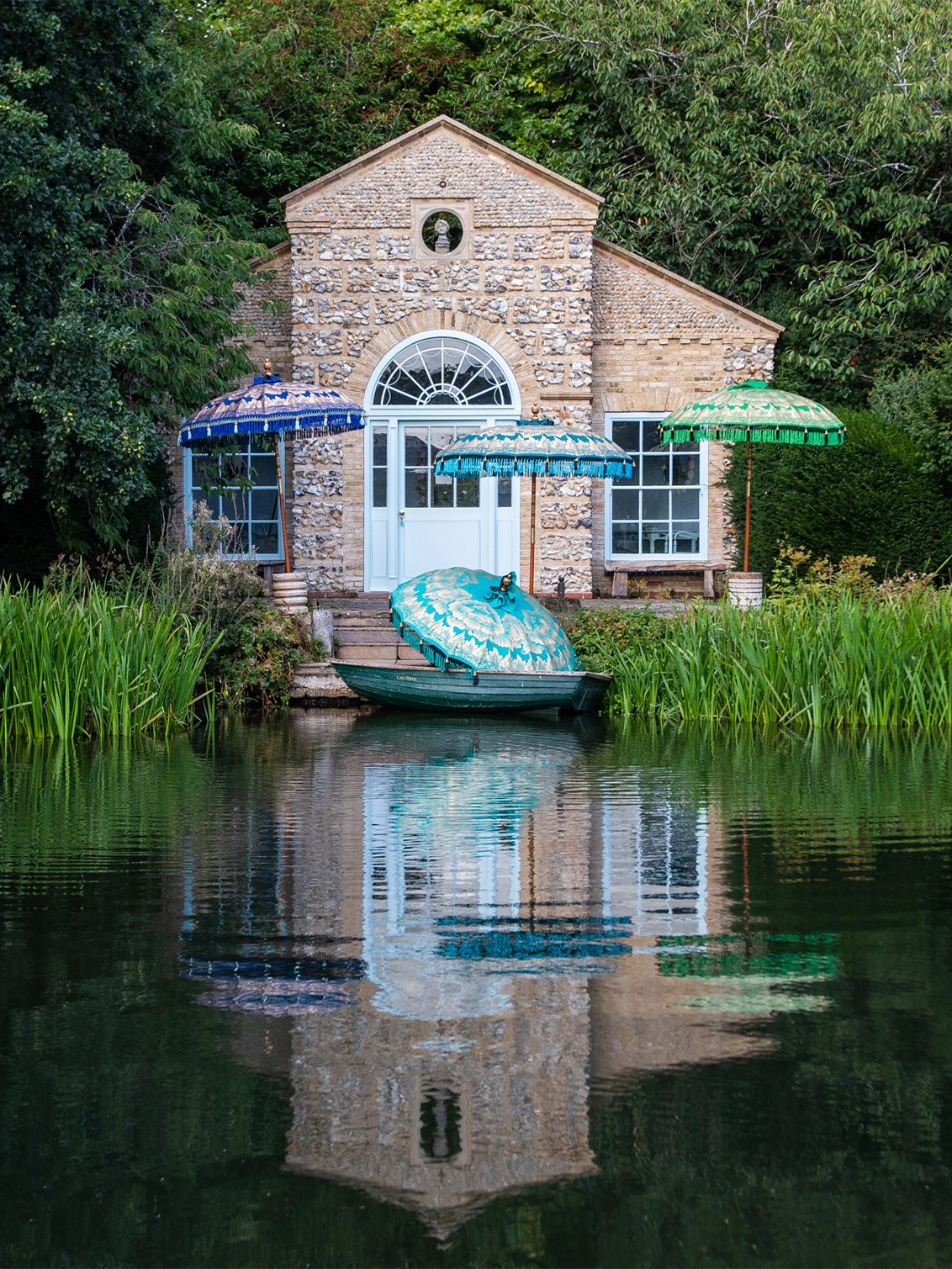 Discover more products
From East London Parasol Co.