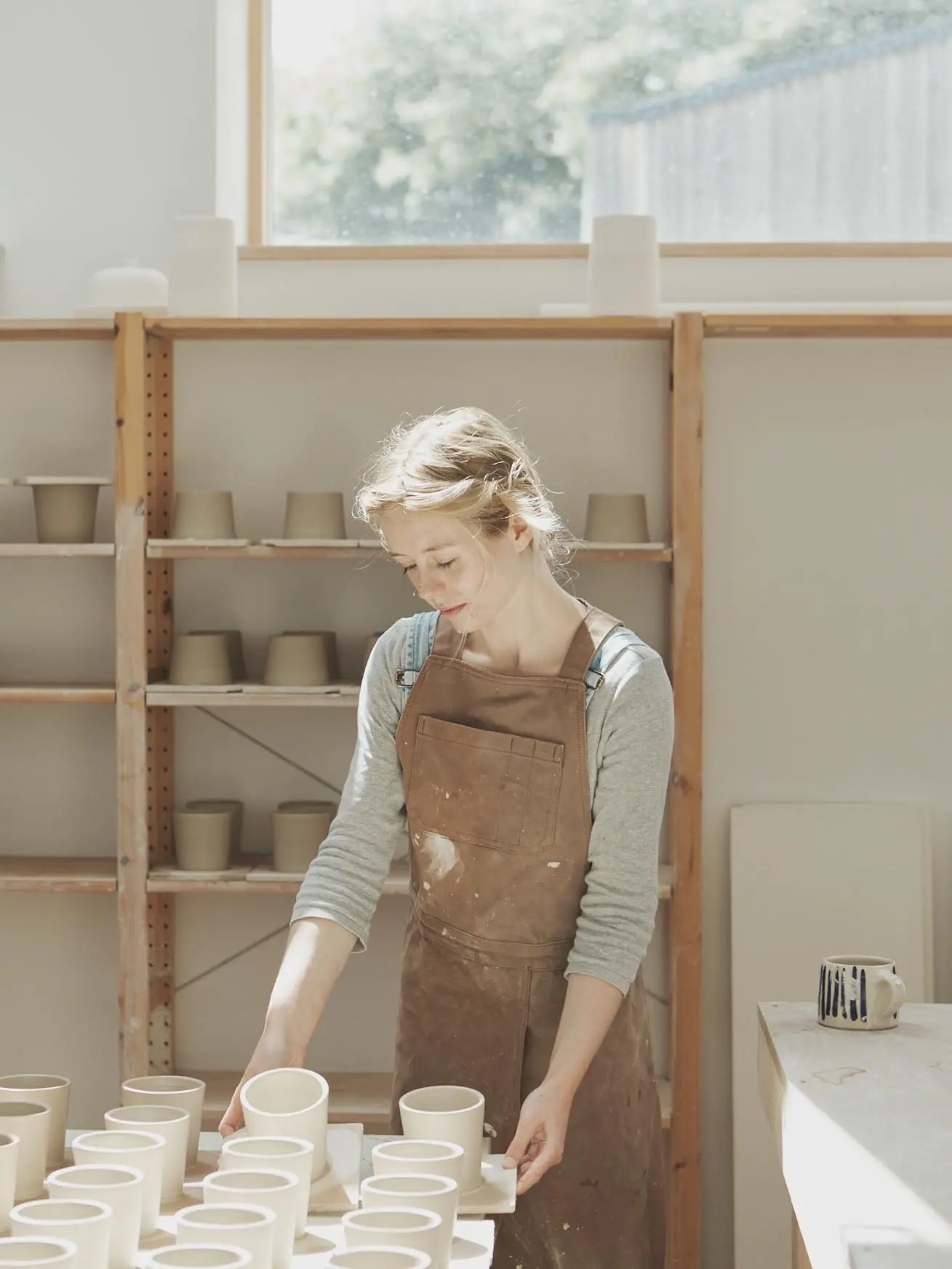 EOT Ceramics
Falmouth, Cornwall
I'm Emily! I'm a potter living and working in beautiful Cornwall, making under the studio name of EOT Ceramics.
I make contemporary and colourful wheel-thrown pottery from my workshop at Argal Home Farm on the outskirts of Falmouth.
Alongside selling direct to my wonderful customers, I make cups and mugs for independent cafes and teach wheel-throwing lessons from my studio, too.
Proudly independent
A FEW favourite PIECEs
The story behind the business
Meet EOT Ceramics
I think what drew me to ceramics is how tactile it is. I love the hands on the process of working with clay - there is nothing in between you and the medium. No necessary tools, just hands and clay. Taking something so changeable and turning it into an object with permanence - it comes with a sense of responsibility and excitement. There are endless possibilities with clay and that's why I love it so much; it feels like I could spend my entire life working with it and still have ideas to explore.
When designing new pieces, or making a batch of existing designs, functionality is at the forefront of my mind. I wish for my work to be used every day; the cup you reach for to drink your morning coffee from, the mug that is always in use for cups of tea and rarely gets put away! I really enjoy when specific pieces become part of a daily routine, bringing a little burst of functional, handmade joy to a moment.
Discover more products
From EOT Ceramics
Returns
EOT Ceramics
Studio 4
Argal Home Farm
Falmouth
Cornwall
TR11 5PD