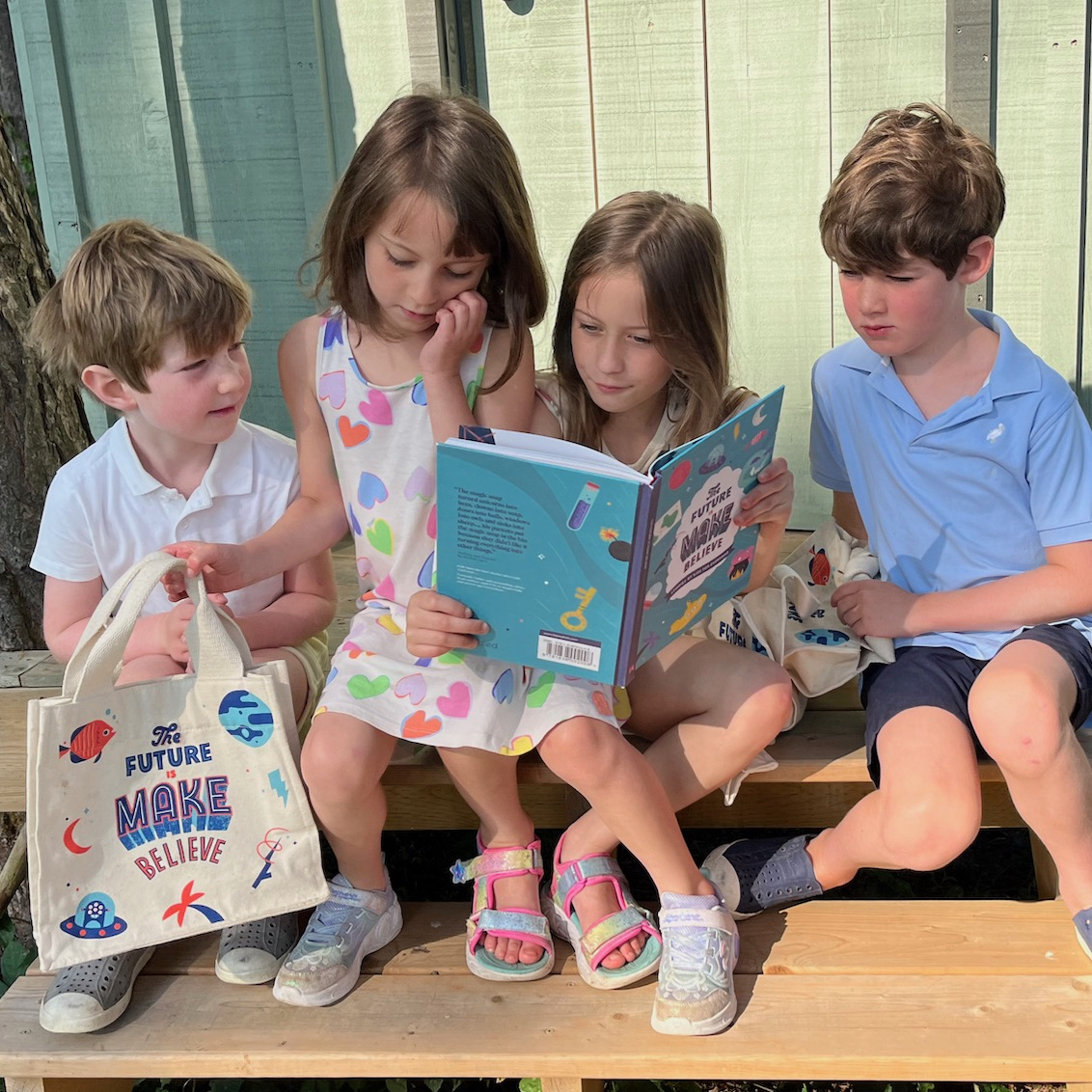 Fabled
Islington, London
Fabled is on a mission to raise the most imaginative generation the world has ever known. We're starting a movement to bring back the fairies and flying carpets.
Consider this your training kit - an inspirational guidebook, tote bags and posters proclaiming our pledge: The Future is Make Believe!
How can we build a better future if we can't imagine one first? Save the green space in kids' heads where the wild things live. Do it for them, do it for yourself. Let's make believe better.
Proudly independent
A few favourite PIECEs
The story behind the business
Meet Fabled
I built Fabled (my free storytelling platform www.fabledkids.com) as the digital answer to what I loved when I was 8. A good former bureaucrat, I did my research. I learned imaginative play is one of the strongest predictors of future achievement, that writing for pleasure triples wellbeing. That's when I got hooked.
Families started sharing kids' stories, that's when I got obsessed, young voices had to be heard. I made 'The Future Is Make Believe' - tales and creative advice from kids - to inspire us all, to start a movement. We need to re-wild our minds, to re-child our minds!
Lost imagination can't be taught, only remembered. These stories are the smelling salts to wake you to the dream. Join us - try the platform, follow @fabled_kids social, my newsletter, podcast. Most of all, make up something up. Anything. And tell a kid - the best toys are already in your head.
Discover more products
From Fabled
Returns
68 Gladsmuir Road
London
N19 3JU