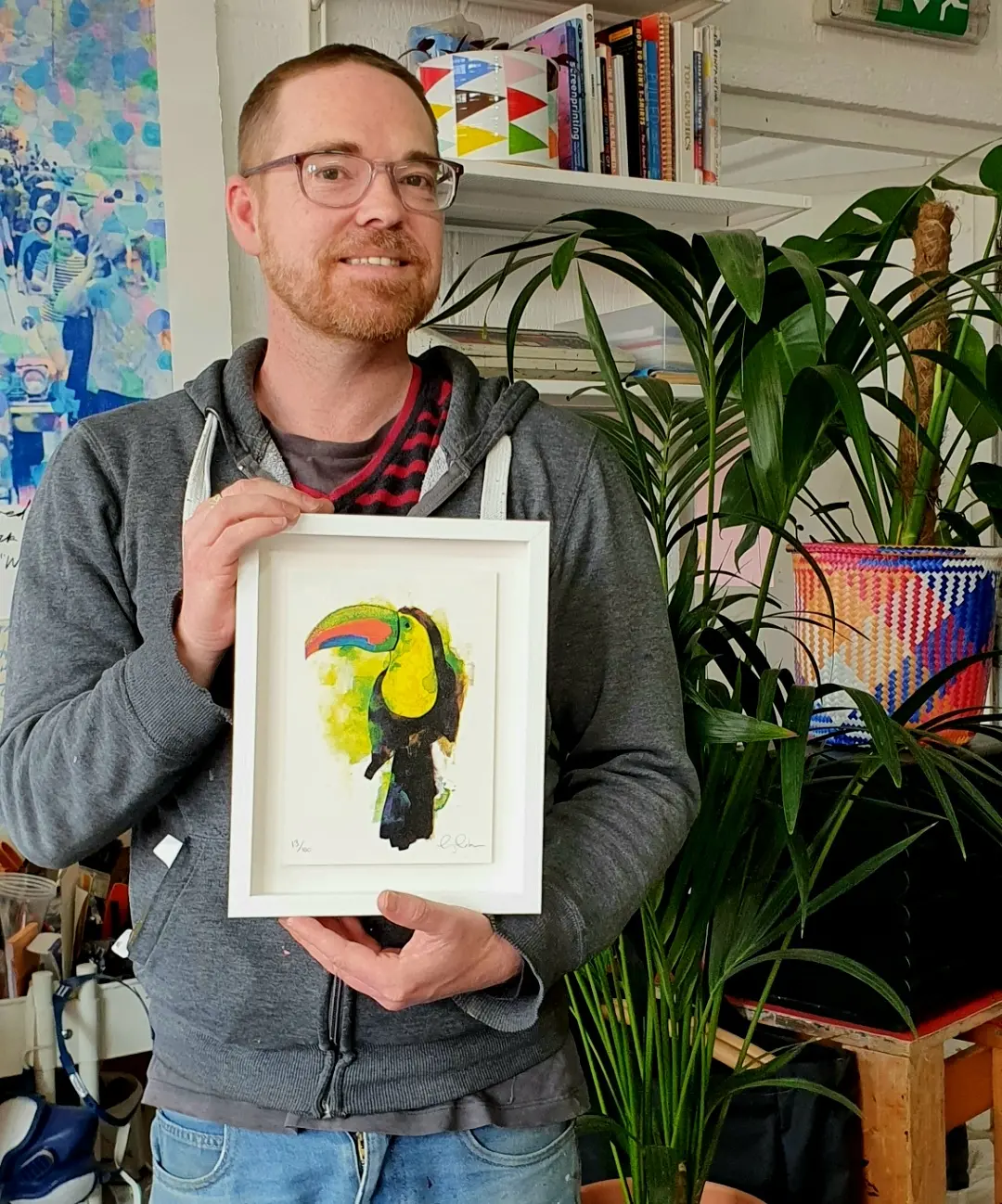 Gavin Dobson
hackney, London
Hi! Gavin here.
Welcome to my store! Thanks for visiting my page and I hope you enjoy browsing through my products.
My screen-prints are often a celebration of the object itself. Infused with a sense of nostalgia and situation, they bright and colourful, hopefully inviting an opening for conversation.
Always handmade and always by me.
Proudly independent
A few favourite PIECEs
The story behind the business
Meet Gavin Dobson
Everything starts with paint.
Some of you may know me from my oil paintings. Large, figurative artworks which explore the emotional highs and lows of being a gay man in contemporary Britain. I have been very fortunate over the past few years to display these at various exhibitions across Britain like The Mall, Somerset House, and most recently at Christies. These paintings are often quite deep and reflective.
But there is another element to my artwork. One that is bouncing with colour, glamour and a bit of sparkle. My 'MINIS' - a collection of screen prints celebrating a chosen object, an animal, an ice lolly...It could be anything. This ever growing collection is fast becoming one of my most popular and sought after artworks. I think we all need something to brighten our day.
That is what I hope these artwork achieve.
Discover more products
From Gavin Dobson
Returns
125A Green Lanes
London
N169DA