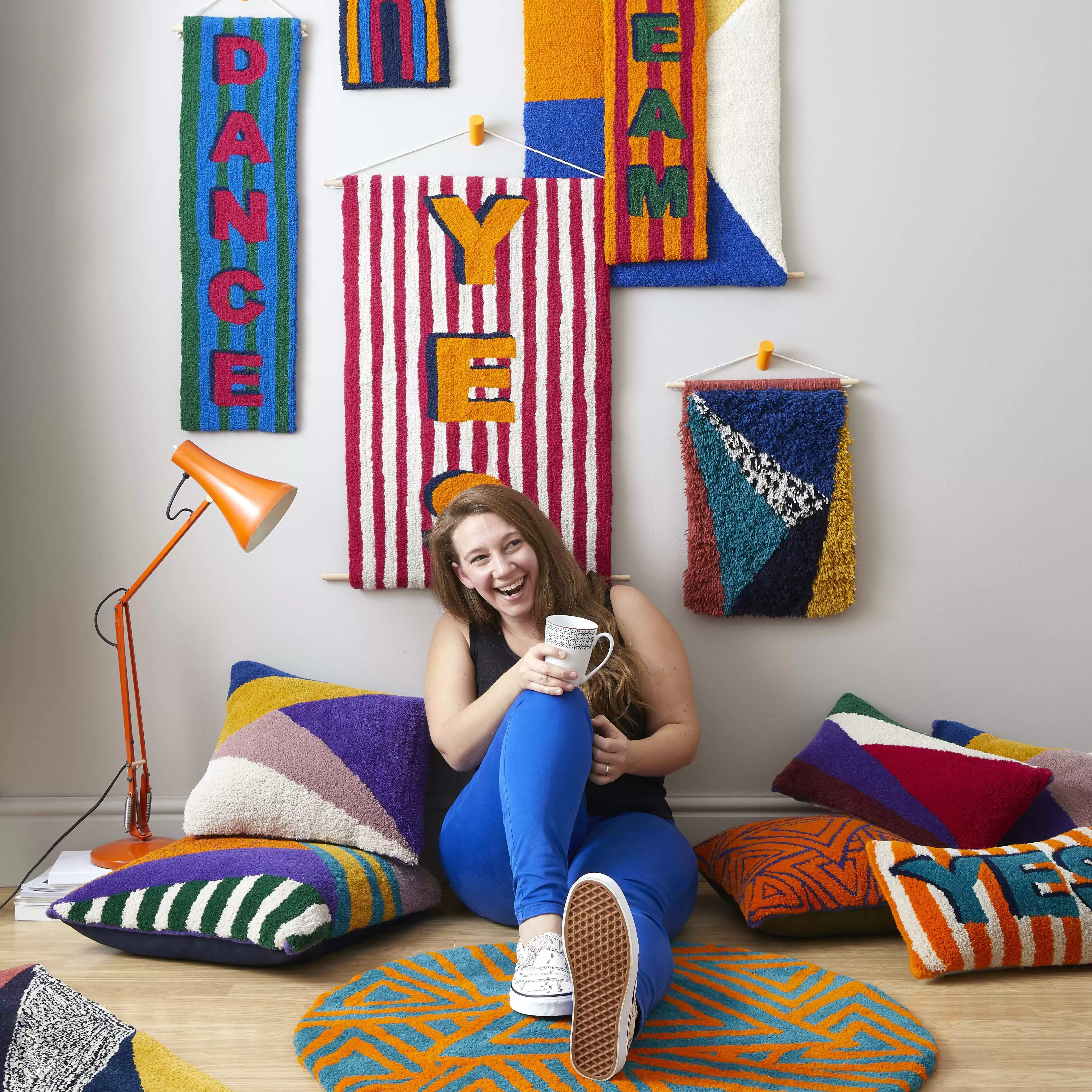 Hannah Heys Textiles
Cheddington, Buckinghamshire
Hi, I am Hannah an Artist & Designer, handcrafting homewares using Textiles & Ceramics.
I carefully curate the materials and techniques that I use to create my high quality Rugs, Cushions, Vases & Wall Hangings to ensure they make a statement in any home. Each piece is unique, designed and handcrafted by me in my Buckinghamshire studio.
All of my Wall Hangings, Rugs and Cushions are created using Reclaimed Yarns and British Wool.
Proudly independent
A few favourite PIECEs
The story behind the business
Meet Hannah Heys
After many years exhibiting, creating and designing Textiles Art, I am delighted to share my ready to purchase items with you as a part of my homewares brand Hannah Heys Handcrafted - Textiles & Ceramics.
All pieces from this homewares collection have been handcrafted by me in my Buckinghamshire studio, where I specialise in bringing traditional techniques to life by adding a modern twist through contemporary designs and finishes.
Each piece has its own personality, from the contrasting linings in my cushions, to the hand finished bound or folded edges of my rugs. Wherever possible, I use reclaimed yarn to make my pieces as environmentally conscious as possible, and most recently have expanded to incorporate British Wool in to my creations.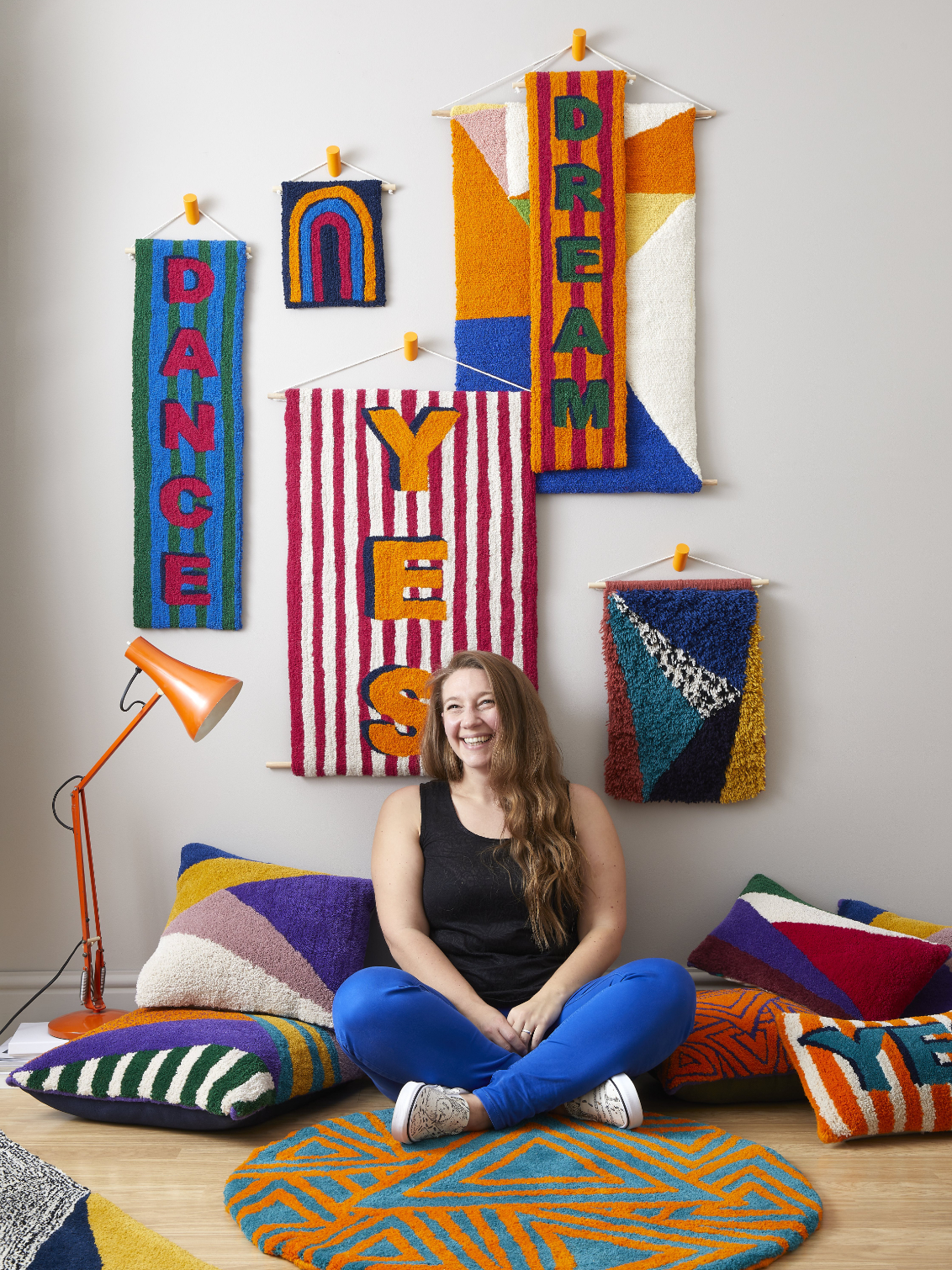 Discover more products
From Hannah Heys
Returns
Please visit holly.co/customerservice for any return queries