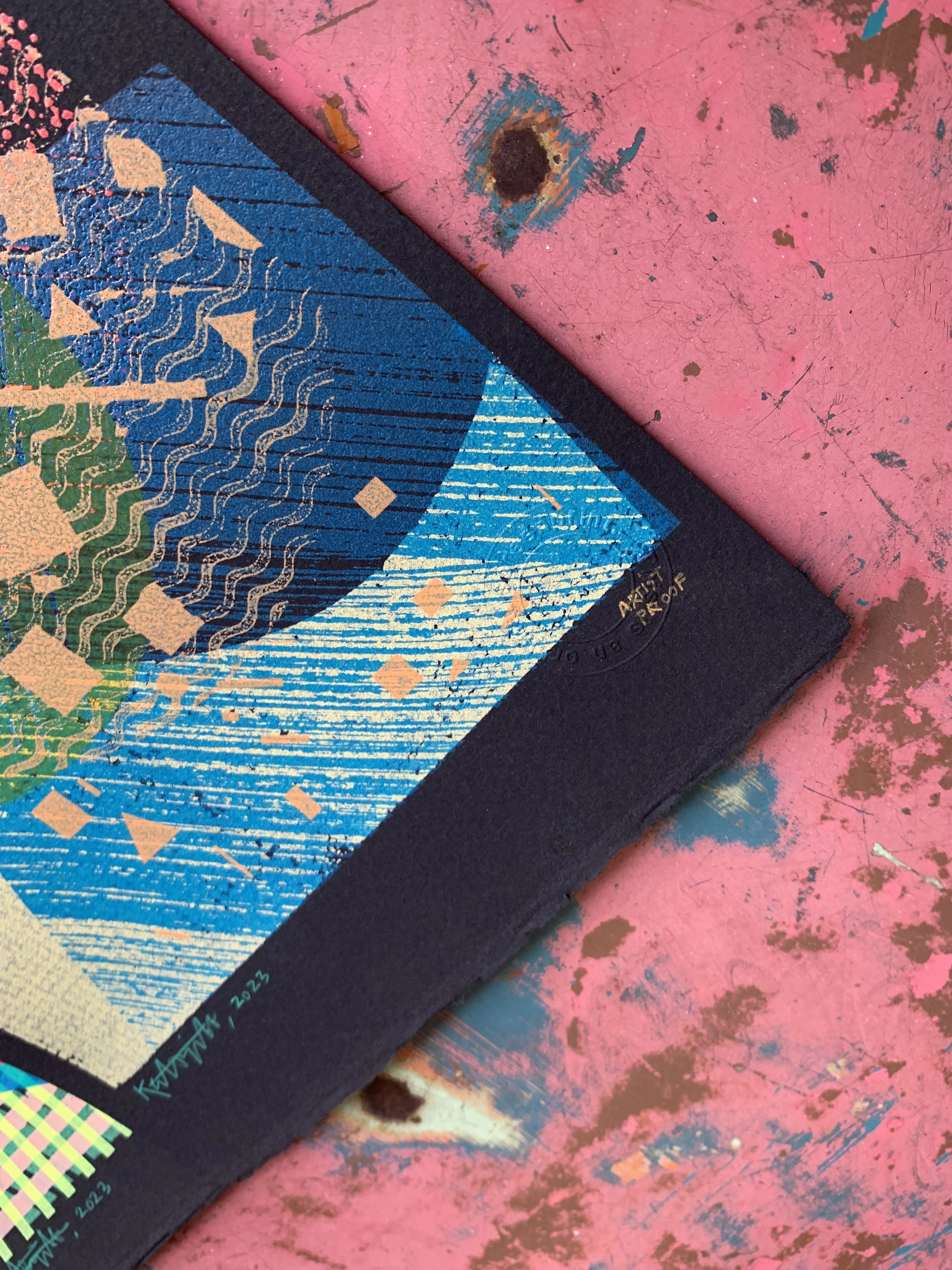 Kate Gibb Print
Kentish town, london
A self confessed silkscreen obsessive, I create unique & small / bespoke print editions by hand, from my studio in North London. My artworks are a reflection of my huge love for colour, mark-making & printmaking.
Alongside this part of my practice I also work commercially as a silkscreen artist. Designing original prints to illustrate book jackets, music sleeves, garments, textile designs and advertising campaigns.
I am inspired & led by process which utilises chance, hiccups and the happy accidents that an unorthodox approach throws my way.
Clients from the past twenty plus years include.. Vogue (Conde Nast) / Apple / Penguin Random House / Dries Van Noten / Netflix / Sunspel / Bloomsbury Publishing / Folk Clothing / Stussy / EMI.
Proudly independent
A few favourite PIECEs
The story behind the business
Meet Kate ...
I was fifteen when I observed the technique of silkscreen printing first hand. A new teacher had joined our Art Dept and this was one of her passions. Back then stencils were made by hand using wax paper and newsprint. My interest lays in creating unique prints more akin to silkscreen paintings, than in producing multiples of the same image.
After a degree in Printed Textiles & a Masters in Communication Design it was this ongoing passion for printmaking onto paper & predominantly the application of the silkscreen technique in an unorthodox fashion, that fuelled my creative endeavours.
My first commercial commission was for a band called 'Mono', which saw my printed collages translated to an Album Campaign. It was a mind blowing project that cemented a relationship between art & music that I will never tire of. At its peak I created cover art for five album campaigns for 'The Chemical Brothers'. Alongside many other musicians.. Kate Nash / Elton John / Bob Marley / Suede / John Newman / Simian / Paul Weller / Magic Numbers / Sonny J.. to name a few : )
All of the work available here has been created specifically for Holly & Co. It is only available via this platform. My aim is to create a new edition for this beautiful site each month. As well as giving a wider audience the opportunity to purchase 'one of a kind / unique' artworks direct from the Artist.
I'm excited to be on board.. : )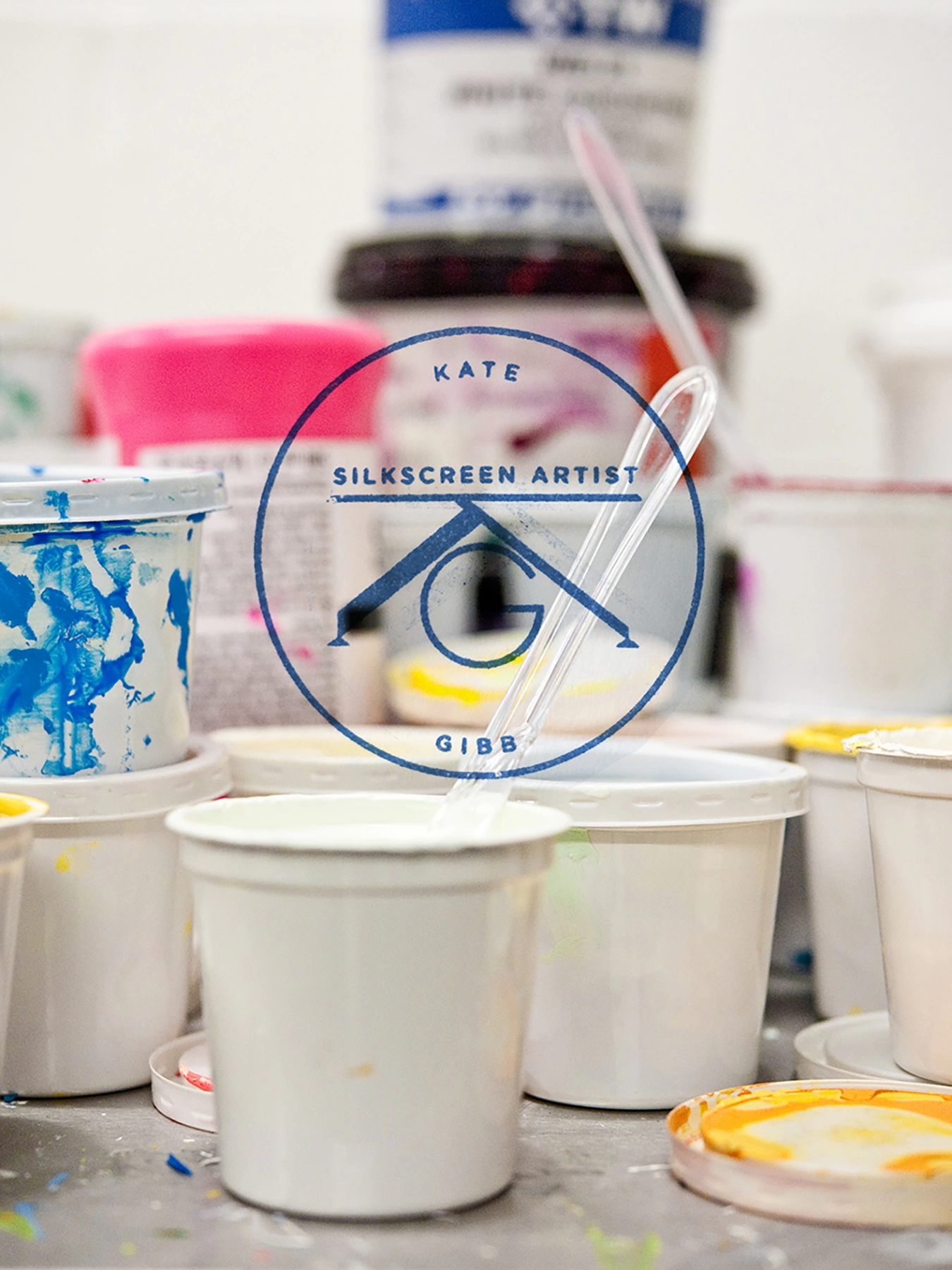 Discover more Artworks
From Kate Gibb PRINT
Returns
KATE GIBB
UNIT 1 'BURMARSH WORKSHOPS'
71 MARSDEN STREET
LONDON NW5 3JA
UNITED KINGDOM