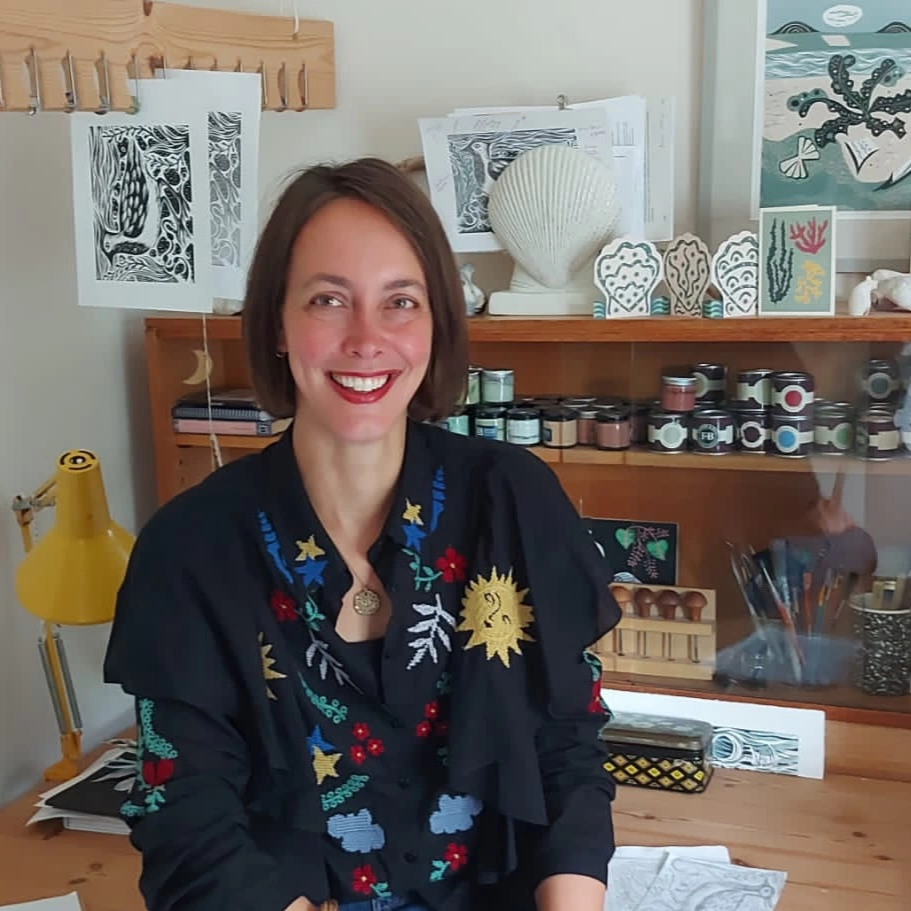 Kate Millbank
Aberlady, East Lothian
Hi, I'm Kate and I'm a printmaker. I love to make original prints and thoughtful products inspired by the native flora and fauna of the British Isles. I hope that by celebrating the beauty of the natural world through my designs, my customers can bring a touch of the wild into their own homes. Sustainability and craft are at the heart of my design ethos and I always try to make products that tread lightly on the planet.
Proudly Independent
A few favourite PIECEs
The story behind the business
Meet Kate Millbank
I set up my business in my early 40's, when my two children were tiny and have grown it gently over time. You could say my business has grown with them! My studio HQ is based in Scotland and it's here where I hand carve and print my designs. I also collaborate with some other brilliant female led businesses based in the UK, to produce my wooden bird decorations. My background is in fashion and sustainable design and I am especially passionate about keeping a low environmental footprint to everything that I make. This started right back at art college in the late 90's with prints of wind turbines on gold dresses made from recycled materials! I really hope that you love what I make and that it brings you joy.
DISCOVER MORE PRODUCTS
From Kate Millbank
Returns
21 Rig Street
Aberlady
East Lothian
EH32 0RW