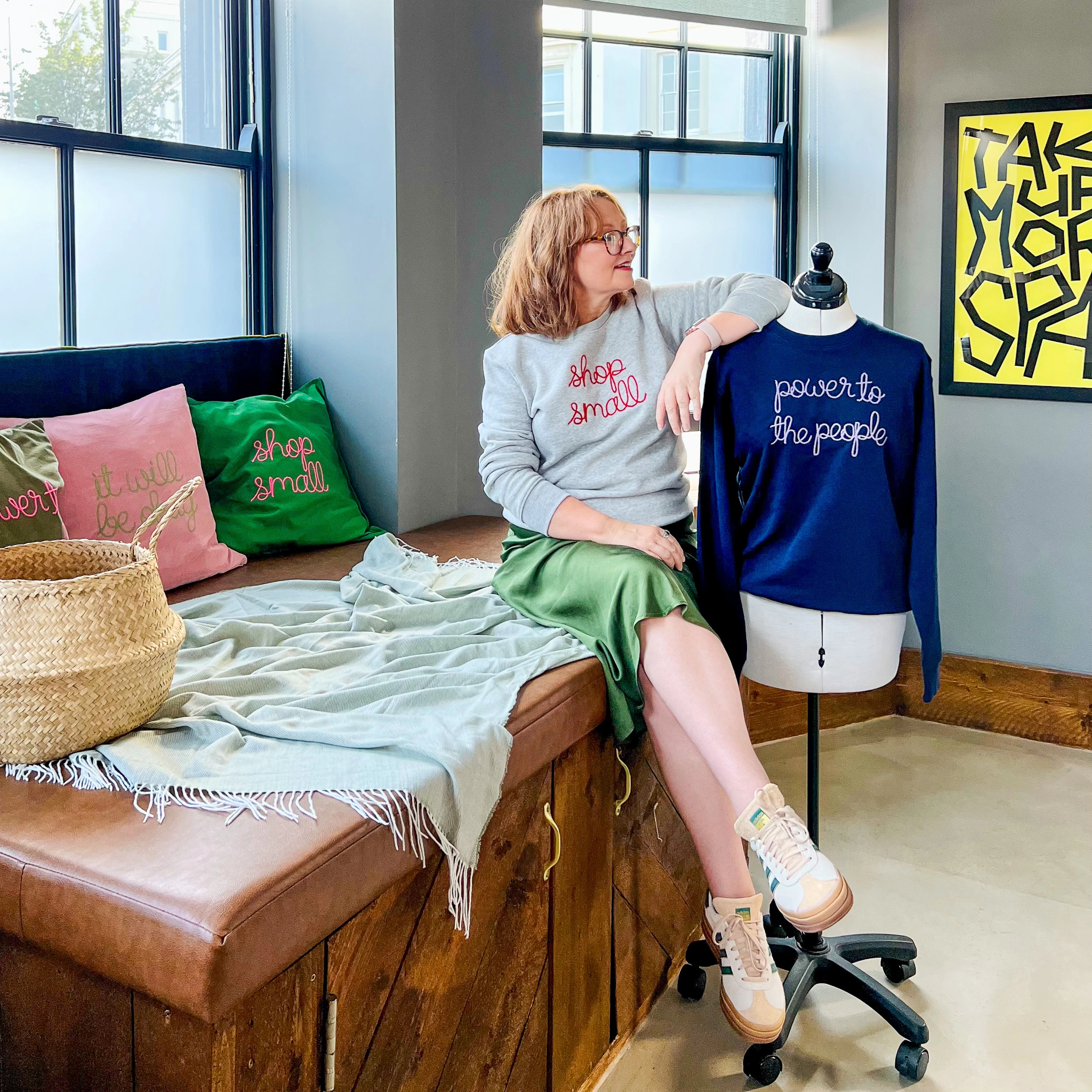 Lisa Macario
Cardiff, wales
Hey there, I'm Lisa, an obsessive word magpie on a mission to embroider bold battle cries on soft organic cotton jumpers. From light-hearted wordplay to serious protest, I'll stitch what's close to your heart. Since 2016, I've woven stories, activism, and art into every thread. I've been commissioned by Estée Lauder, Instagram, The Design Museum, Penguin, and more. My work has also been featured in The Guardian, Harper's Bazaar and The Telegraph's Stella Magazine.
Proudly independent
A few favourite PIECEs
The story behind the business
Meet Lisa Macario
I've created textile artworks and paintings for decades but it was the tumultuous politics of 2016 that really caused my artistic journey to take off. Motivated to protest, I stitched a tongue-in-cheek 'liberal elite' slogan on an old sweater to join the Women's March in London. Inspired by the overwhelming love for my jumper, I channeled more words, and a lot of anger, into wearable art. Embroidering for friends and family, 'snowflake', 'remoaner', 'Champagne socialist', and more.
As my work resonated on Instagram and the orders grew, I embraced the new opportunity and left my corporate career for embroidery! Today I devote my time to creating unique clothing that talks; stitching everything from impactful protest to heartfelt stories.
My work has taken me from an armchair in my living room to a gorgeous Victorian train station designed by Brunel in the heart of Cardiff Bay. I proudly create everything myself, every piece, every order packaged, every thank you note… together with a fancy embroidery machine, called Idris, who helps save my fingers!
Whether you're looking for something for yourself or maybe a unique gift, let me create that one-of-a-kind piece with the words that matter most to you.
Love, Lx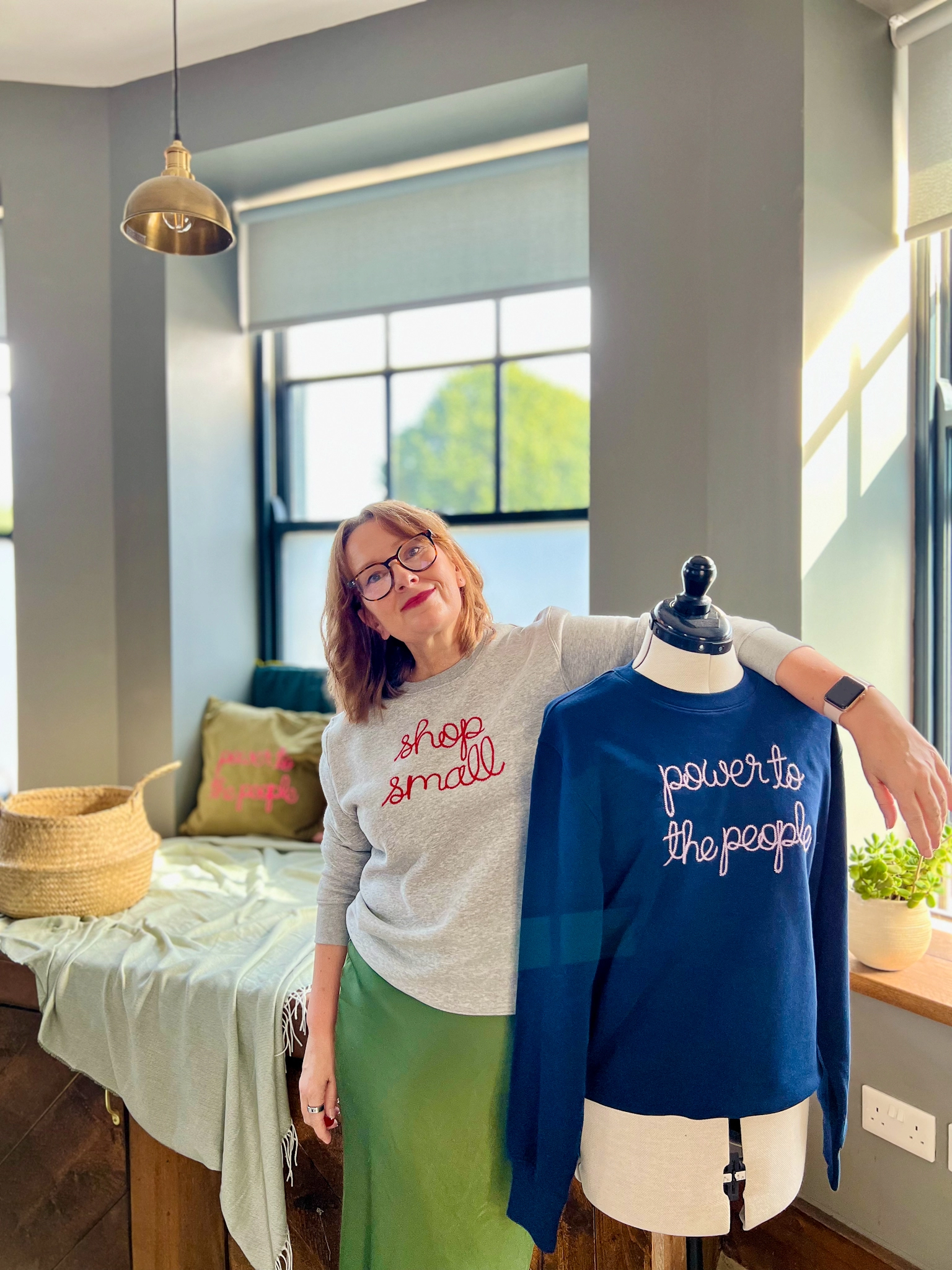 Discover more products
From Lisa Macario
Returns
6-8 Platform
Hemingway Road
Cardiff
CF10 5LS