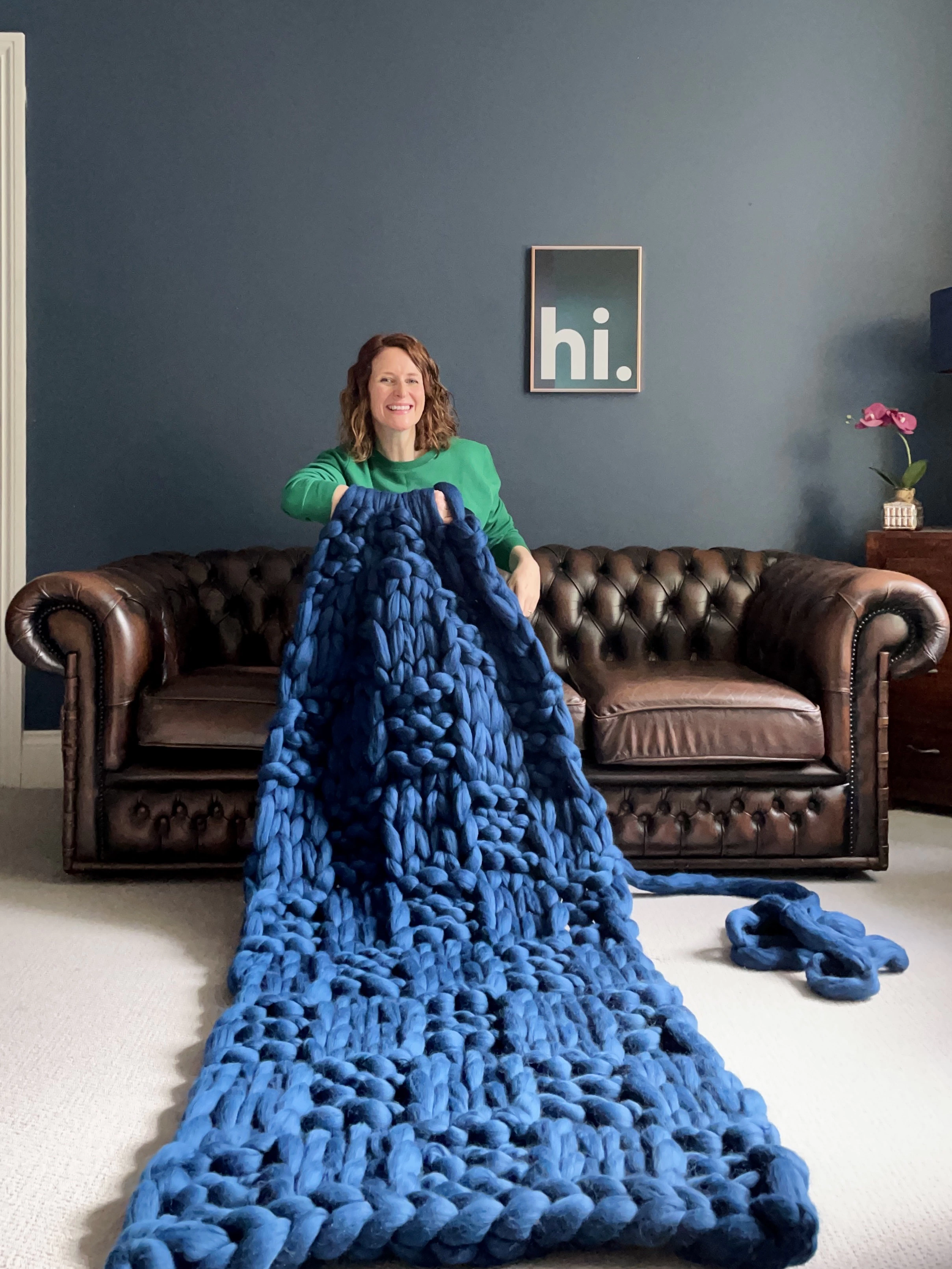 Mizzknits
leeds, West Yorkshire
Hi, I'm Mizz, founder of Mizzknits, a small brand dedicated to creating giant knitted products that bring joy to your everyday life. From cosy wearable items to quirky seasonal home accessories, each item is meticulously handcrafted using only the finest materials, with eco-consciousness at its heart. Explore my collection of giant knitted handcrafted delights here, I hope you'll agree they make perfect gifts for loved ones or treasured treats for yourself!
Proudly independent
A few favourite PIECEs
The story behind the business
Meet Mizz Knits
When I broke my leg badly several years ago, friends suggested all kinds of crafty things to keep me busy, including armknitting. I ordered a big ball of bright yellow giant yarn, and from that moment, I was hooked! I started making items for friends, then their friends got in touch, then their friends… and Mizzknits grew organically from there. It all happened at just the right time – I'd left my corporate job to care for my eldest son, who has complex medical issues, so being able to build something of my very own that allows me to work creatively, on my own terms, and provides the flexibility that my family needs, has been incredible. I absolutely love making these wonderful woollies, and sharing my love of armknitting along the way! Thanks for stopping by here, I hope you find something you like, but if not today, check back soon!
Discover more products
From Mizz Knits
Returns
48 Gledhow Wood Grove,
Leeds,
LS8 1PA