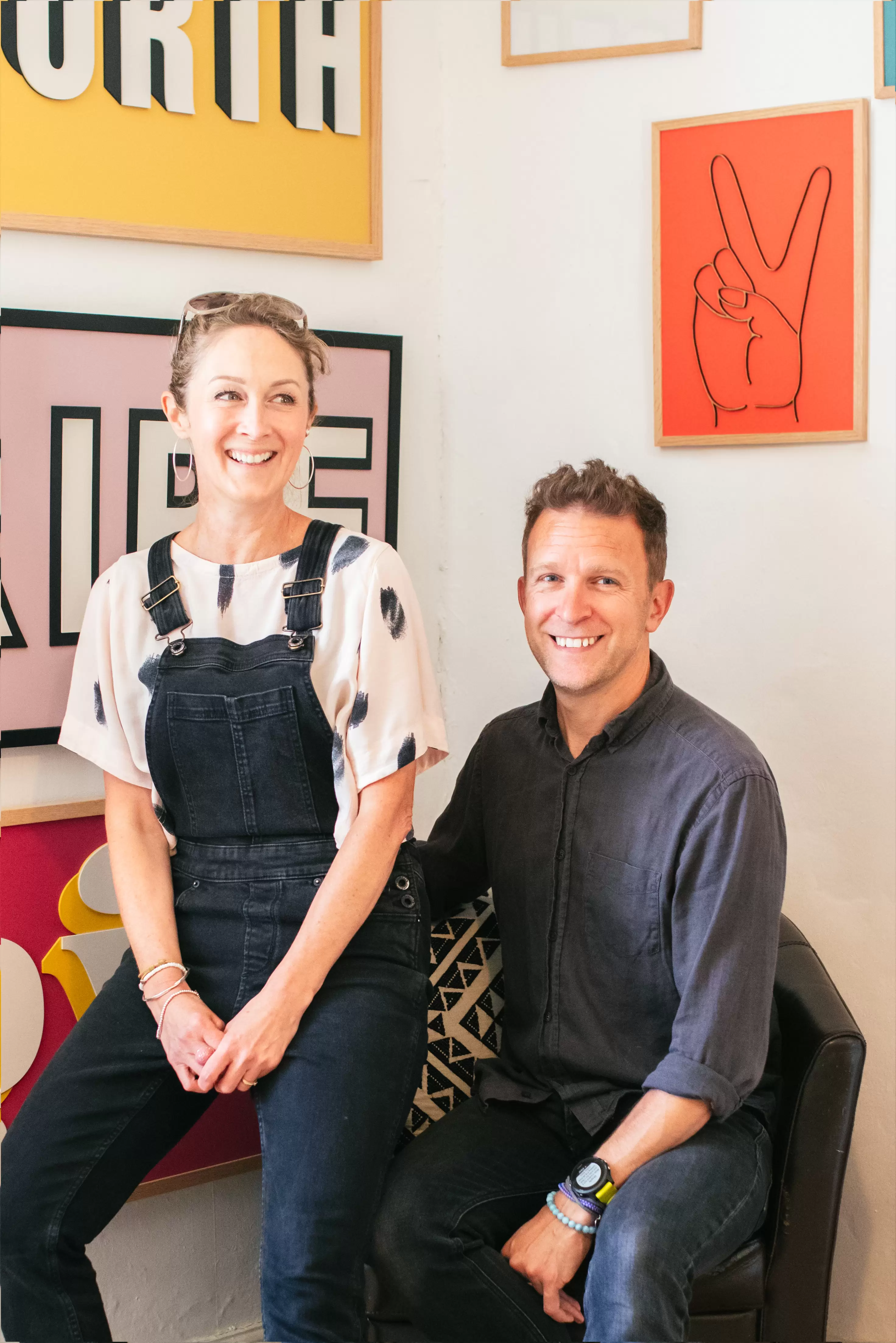 Modo & Co
Haworth, west yorkshire
Based in the village of Haworth surrounded by Yorkshire moorland we are a small team of creatives designing and making from an old Yorkshire mill workshop and selling our colourful makes out of our neighbouring bricks and mortar shop. We make it our mission to support as many smaller and preferably local businesses as possible and many of our products come from a circular economy. This means that we use other peoples waste/off-cuts/left overs and rework them into something lovely. Imagine if everyone did a bit of this, the difference we could make to landfill and the environment!
Proudly independent
A few favourite PIECEs
The story behind the business
Meet Modo & Co
Modo is an award winning creative business based in West Yorkshire. Founded by us (husband and wife duo Emma and Andrew) we started on our kitchen table with two very young children in the house. At the time we were juggling parenthood, careers in London and Brighton (yup very long commutes!) and we desperately wanted to create a life that combined our northern location, our growing family and our love of creativity.
Fast forward more than 10 years later (and another child along) to today and Modo is bigger and more established with a designated mill space for making, a bricks and mortar shop on Haworth Main street and an online presence here with Holly&Co!
It's no longer just the two of us, we now have a wonderful team helping us make your gifts but we still have the same enthusiasm and passion that we had back then, we still strive to make affordable gifts that convey a thoughtful message or help people connect on an emotional level. We love fun and simple design, fresh takes on tradition and anything that brings people together and raises a smile.
We started Modo for the kind of life we want to live and the impact we want to have. If our business is sustaining our family and allowing us a more creative life, along with paying our staff, supporting other small businesses, doing good things and making positive impacts on others then we feel we are winning at this 'earning a living' malarky!
Discover more products
From Modo & Co
Returns
Please visit holly.co/customerservice for any return queries