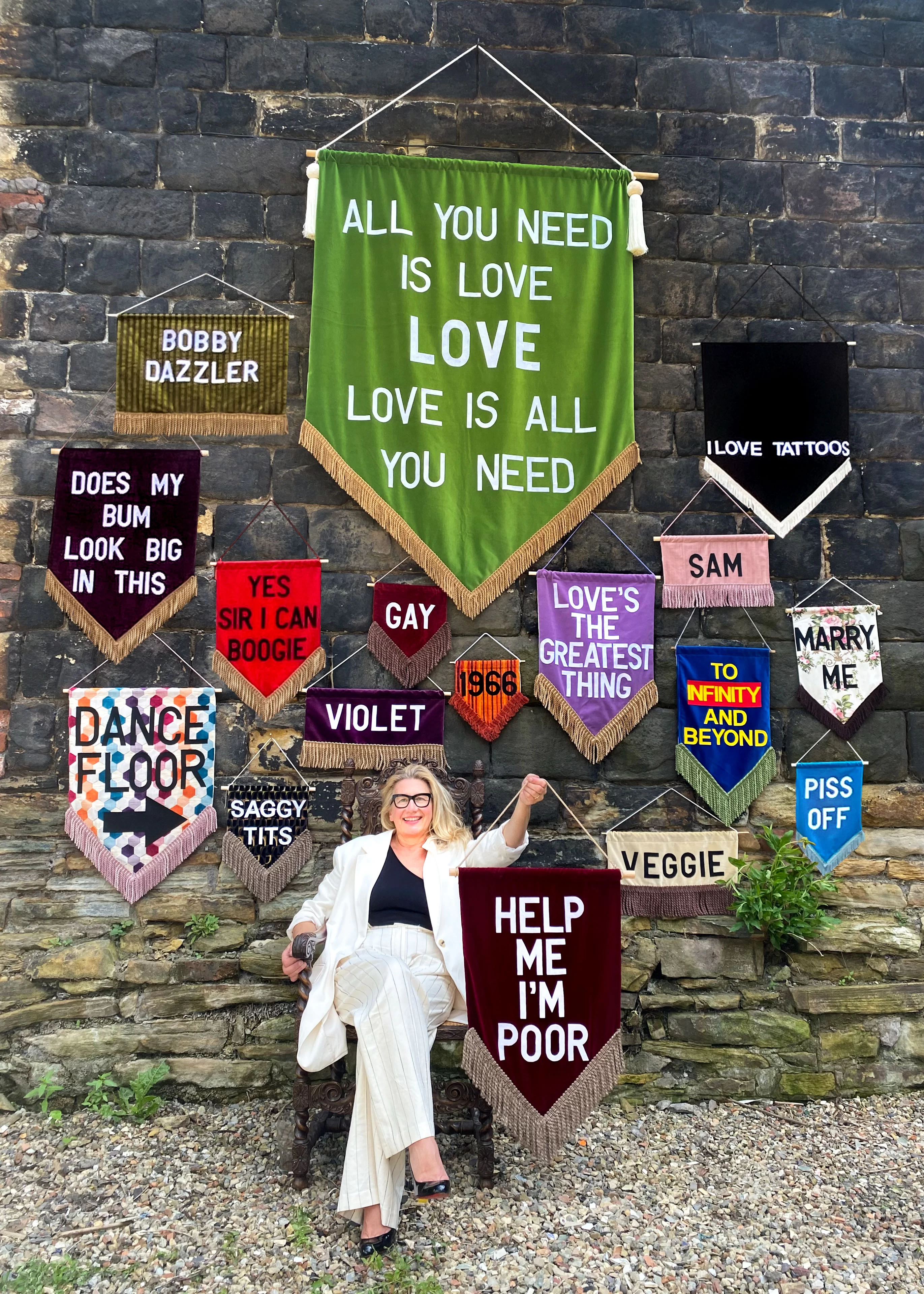 onethreefour
sheffield, SOuth yorkshire
onethreefour is my one-stop shop for fun, handmade, totally customisable wall hangings and banners with feeling.
Whether you're looking for a unique way to signpost your wedding, want a heartfelt sign for the kitchen, or need something snazzy in your shop window, my designs will help you say it best via plush velvet, bold lettering and, of course, tassels.
Every wall hanging is crafted to order by me - hi I'm Linda! - in my home studio at number 134 in Sheffield, South Yorkshire, hence the name 'onethreefour'.
Proudly independent
A few favourite PIECEs
The story behind the business
Meet onethreefouR
My love of sewing comes from my Mum. When I was a teenager we would spend Saturday afternoons designing and running up new outfits for me to wear out that night. It all came full circle when I had my own daughters and would make clothes for them.
I sadly inherited my Mum's 90-year-old industrial sewing machines three years ago, and after a friend said to me "this isn't our first rodeo" the idea of making a wall hanging with special sentiments on came to me. And so, this was the first of many handmade, heartfelt banners that now hang on walls around the world.
I truly feel it's my Mum's love of sewing, which she passed onto me, that carries on through her machines and into the wall hangings I make for you. I inherited her fondness for sayings too. One of my favourites she always used to say is "they don't look at your feet when you are gorgeous".
Maybe when I have a bit more time that's the one to hang on my own wall.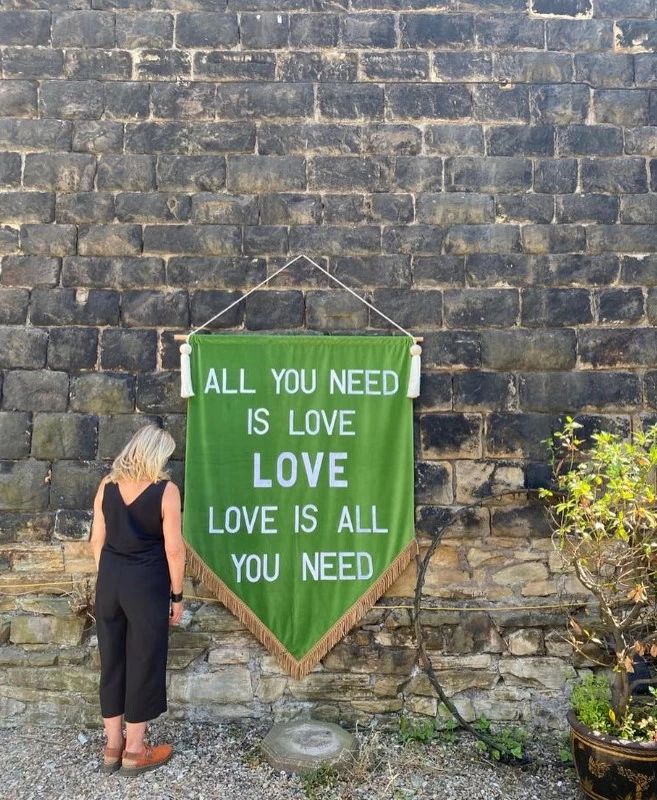 Discover more products
From OneThreeFouR
Returns
134 Baslow Road
Totley
Sheffield
South Yorkshire
S17 4DR