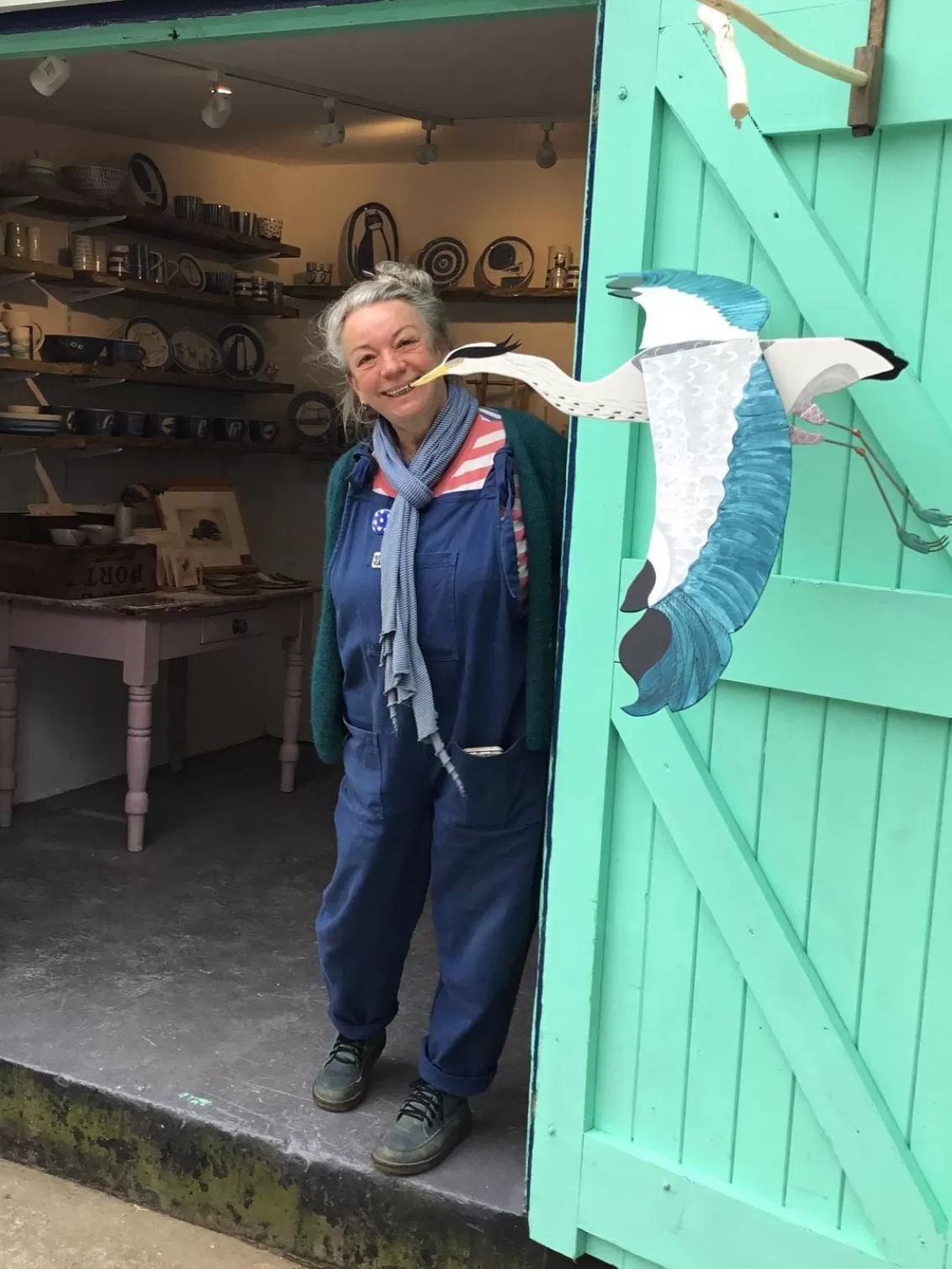 Pigscombe Makers
Looe, Cornwall
Everywhere there are opportunities to be creative for me and I am always making something.
I love to make something that has a practical use but also things for pure decoration.
My home in Cornwall is full of things I have made and walls and furniture I have embellished.
Proudly independent
A few favourite PIECEs
The story behind the business
Meet Pigscombe Makers
I find endless inspiration in nature around me, the sea and life itself. My flying birds are all birds that I see around me ( with the exception of the Cornish chough which I have yet to see but allow myself to dream). I love designing these birds, often bringing colour and pattern in unexpected ways. I had one of these birds, a seagull, when I was younger and I have so enjoyed reinventing these moving birds in my own way.
In the same way, the series of 3 flying wall plaque birds, are inspired by the classic Bewick ceramic flying ducks and I have expanded the range into many of the birds I love and live with everyday.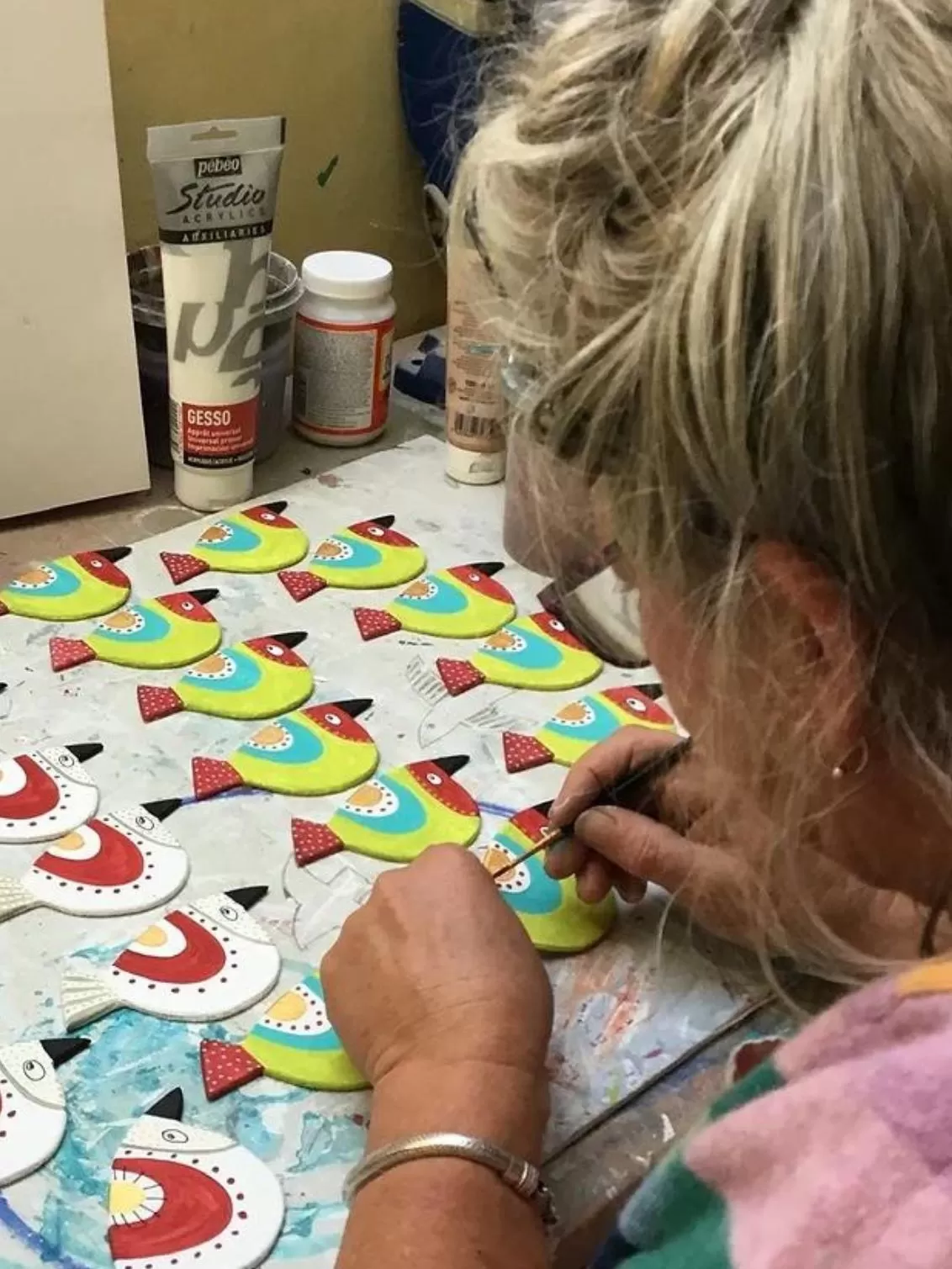 Discover more products
From Pigscombe Makers
Returns
Please visit holly.co/customerservice for any return queries