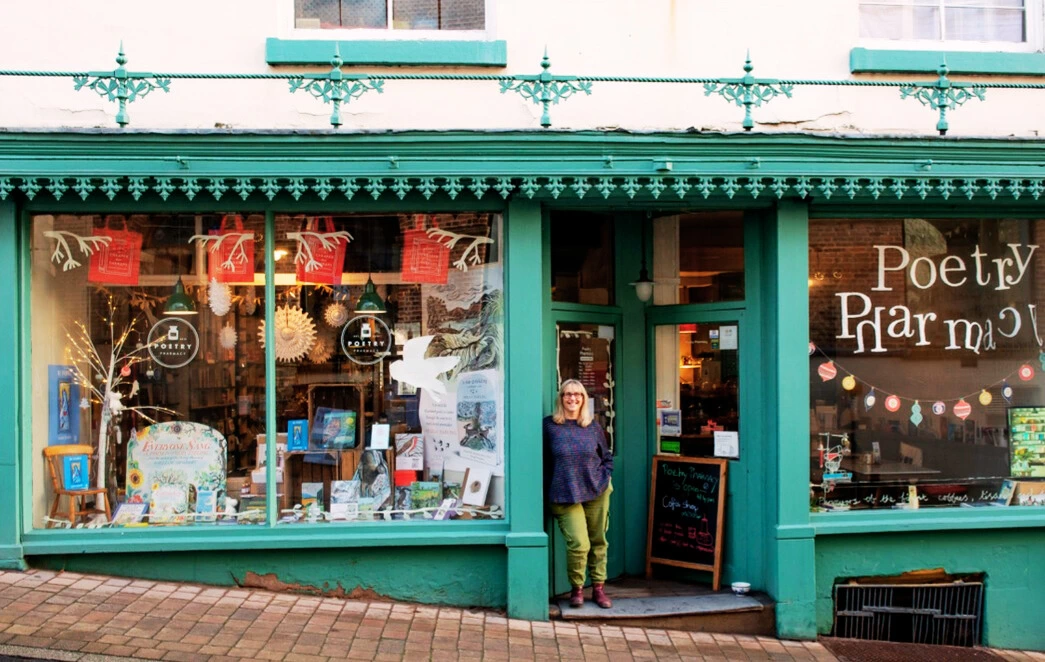 Poetry Pharmacy
Bishop's Castle, Shropshire
Poetry On Prescription. At the Poetry Pharmacy we believe that poetry can do so much to match or alter a mood, to assist in so many ways with good mental health. The Poetry Pharmacy parks up the ambulance and brings the therapeutic effects of poetry under one roof, with an emphasis on well-being and inclusivity.
Proudly independent
A few favourite PIECEs
The story behind the business
Meet the Poetry Pharmacy
I have been dispensing poetry since 2011 from the back of a vintage ambulance as the Emergency Poet at festivals, hospitals and care settings, libraries and schools, with a pharmacy of poems-in-pills under the attached awning.
The ambulance was to be a vehicle (pun intended) for poetry to be delivered to people who don't usually encounter it; to be inviting and not intimidating.
At the heart of it there has always been good quality, intelligent poetry. The Poetry Pharmacy continues this element of theatre, this light-hearted approach, and there is something here for everyone.
Discover more products
From the Poetry Pharmacy
Returns
36 High Street
Bishop's Castle
Shropshire
SY9 5BQ