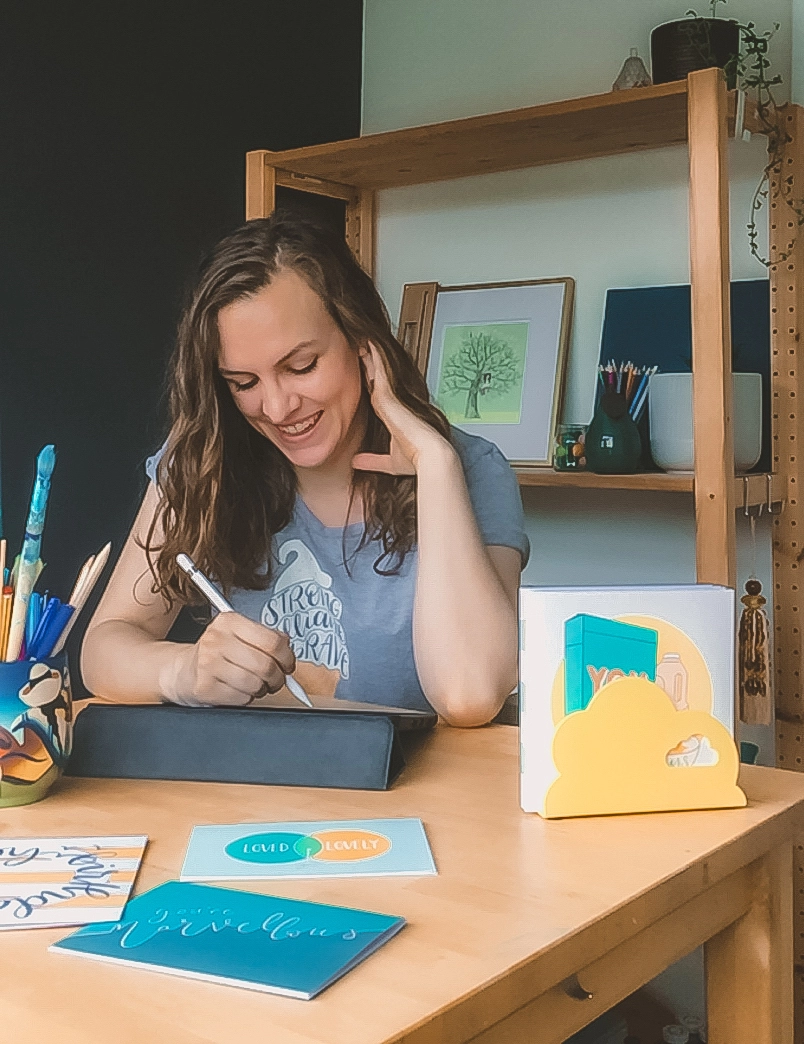 Rock Paper Swan
Edenbridge, Kent
Sending a card is such a small but beautiful way to say 'you're not alone'. Whether it's with the sweetest sentiment or after an unexpected twist, my designs are tiny kind companions on the emotional rollercoaster of being human: shifting from bittersweet to playful, always celebrating the connections between us. With colourful illustrations and hand-drawn typography, all you'll need is a decent pen to create a trail of kindness, one card at a time.
Proudly independent
A few favourite PIECEs
The story behind the business
Meet rock paper swan
Hi, I'm Amy: illustrator, writer and proud founder of Rock Paper Swan. I'm all in for big celebrations that call for a spontaneous happy dance, but I actually launched my illustration business in 2018 on a different kind of quest. I struggled to find the perfect cards for the extraordinary people in my life and the situations we found ourselves in - including those cards we hope to never have to send.
Since then I've been embracing the challenge and building a whimsical stationery wonderland that can hold space for tough times. When I'm not brewing up a new design, you'll find me tending to my houseplants, chatting with fellow creatives, and letting my imagination wander with speculative fiction.
I hope each card or gift lands like a warm hug, a mini cheerleader, perhaps even like someone's (sort of) reading your mind: that you're seen and understood.
Discover more products
From Rock Paper Swan
Returns
Please visit holly.co/customerservice for any return queries