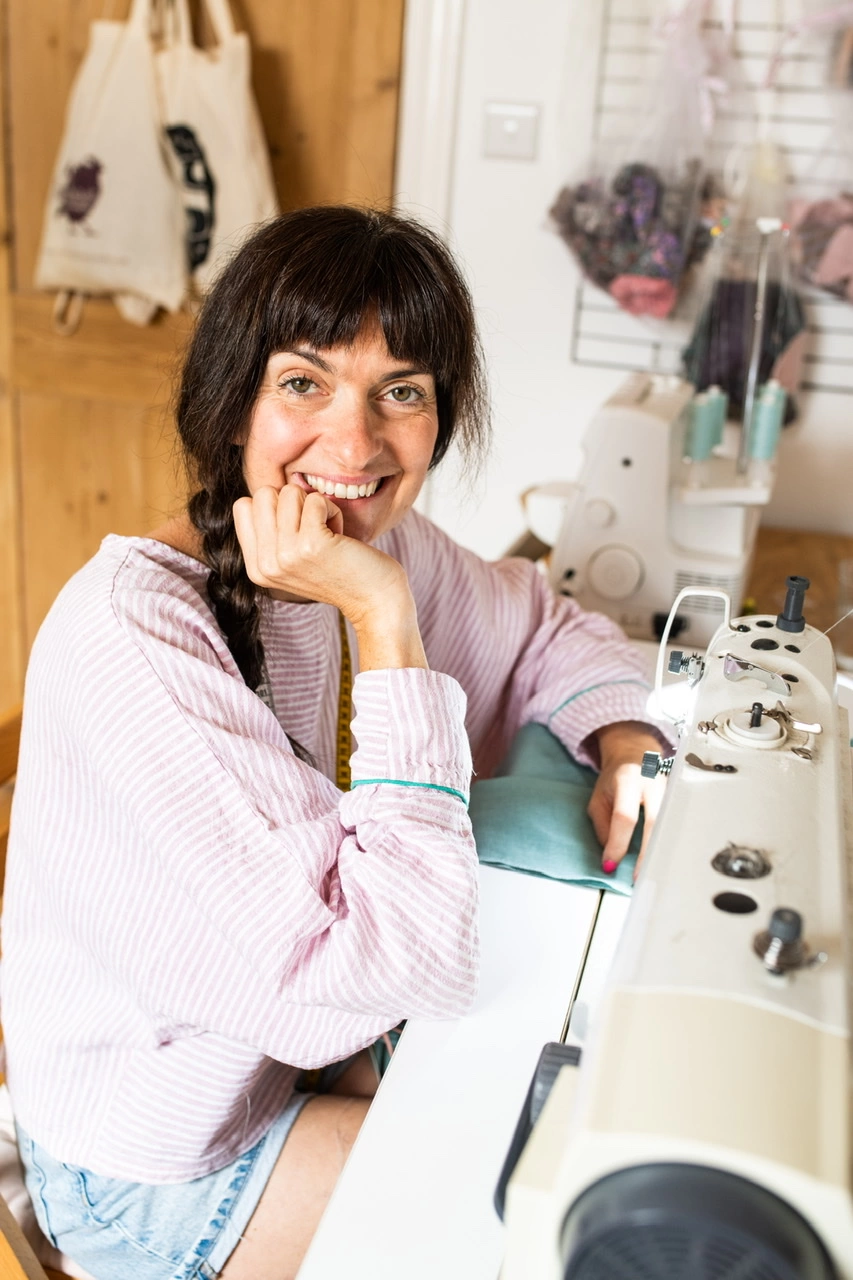 The pigeon and the wolf
northamptonshire
A timeless capsule collection of beautifully crafted clothing inspired by enchanting classical tales that will last you through the seasons.
Once upon a time in a kingdom north of here.
There lived a little wolf cub whose parents loved him dear.
At the very same time but many realms away.
A little baby chick was born on a fresh October day.
Now some may think it a bad idea a Wolf and Pigeon just don't match.
But fate was feeling mischievous and thus his plan did hatch"
Inspired by this extract from our own fairy tale poem written for our wedding, all my clothing is hand made to be loved by you. I design with style and comfort in mind, drawing my creativity from being in the open air. Our magical tale inspires every garment I make and is sewn into each piece that leaves my basement studio.
Proudly independent
A few favourite PIECEs
The story behind the business
Meet The pigeon and the wolf
My name is Hannah and I'm an MA postgraduate from the London College of Fashion. The Pigeon and the Wolf's story began in 2016 when, in between having my three children, I was making bespoke children's clothing while working as a freelance designer.
My unique name for my business comes from a magical poem which was written for us for our wedding which included our then baby girl. I had been searching for dresses for my wedding and then for my daughter that were nostalgic, traditional, and versatile. When I couldn't find anything suitable, I created my own. Thus, my timeless capsule collection of clothing for everyday living was born, inspired by playful and enchanting classical tales. Our magical tale inspires every garment I make and is sewn into each piece by me.
All my pieces are crafted with longevity in mind using natural fabrics where possible and are made to embrace the principles of slow fashion. I follow these by producing everyday essential clothing in small quantities as well as ordering my fabric direct from mills as required to help minimise waste. I work with a small Irish mill to create exclusive linens that are made to my specification using their exquisite yarns and finishes.
Based in my studio in Northampton, I draw, cut, and sew every garment myself with care and attention while the rest of the family stomp around. I hope that you like what you see and would like to be part of the story. I love to see my clothes being loved and lived in so feel free to tag me or send me a picture of you in the wild in your The Pigeon and The Wolf clothing.
Discover more products
From The pigeon and the wolf
Returns
Please visit holly.co/customerservice for any return queries