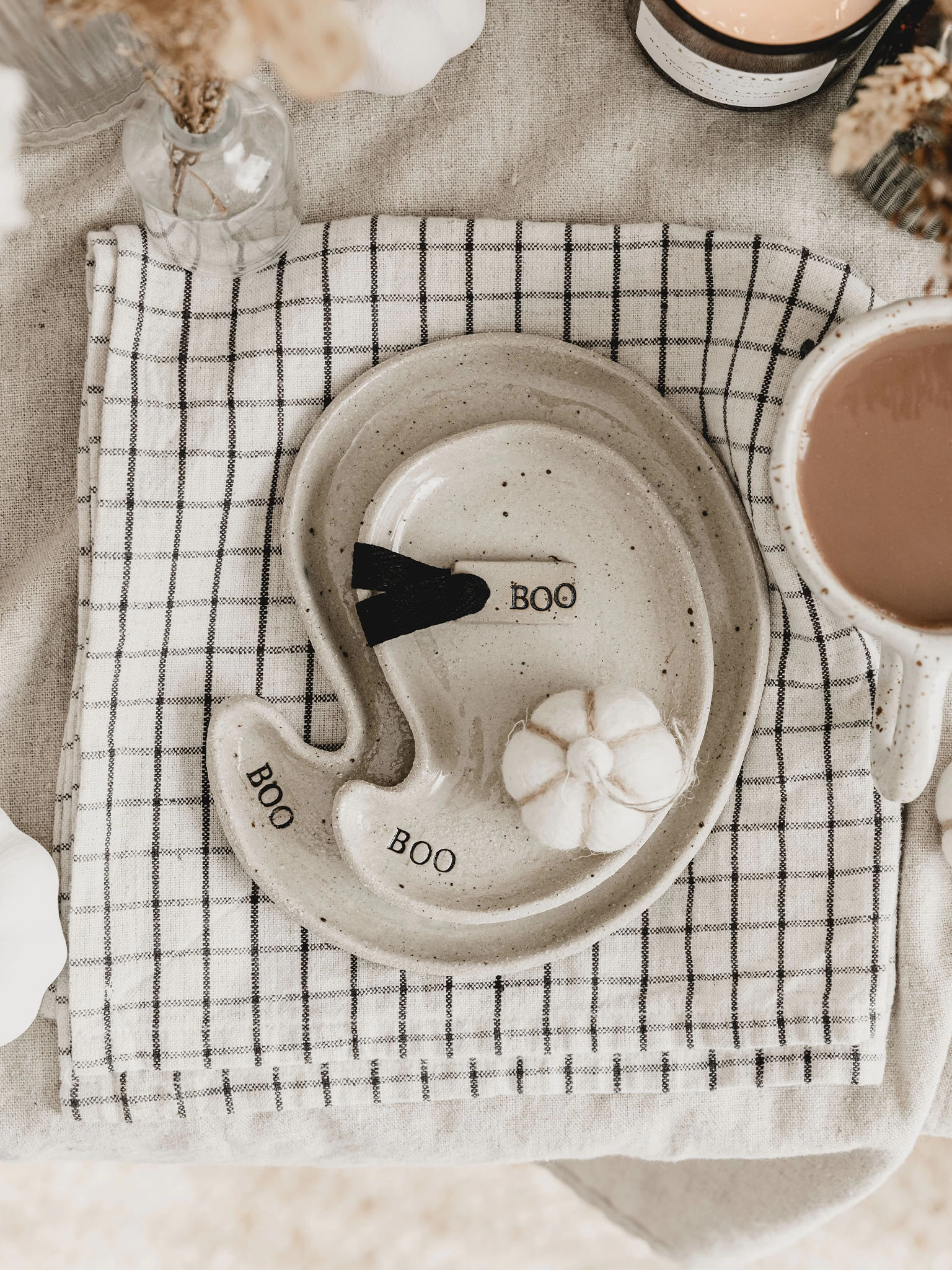 Halloween reinvented: swap the naff and the faff for a sustainable Halloween
living creatively
by hollY TUCKER
20TH SEPTEMBER 2023
For sustainable Halloween finds that you can bring out year after year, ditch the plastic and get creative. Eyeball, anyone?
A green Halloween: make it more sustainable with eco-friendly decorations
Ready to opt for a (slightly more) sustainable Halloween this year? I say 'slightly' as it's not always easy to go the whole hog but what we can do is forget the plastic Halloween decorations, ditch the hurried Halloween costumes and not buy mass produced Halloween 'treats'. I'm exploring ideas for adding a little creative imagination to make my gathering one I'm really proud to give (and if you're in a hurry, just nip straight to our small business Halloween collection for ideas).
So how do we make Halloween less wasteful?
In 2022, an estimated £687 million was spent on Halloween¹, compared to just £21 million in 2001². Yet with many of us being just as conscious about sustainability as we are about money, it might be time to focus on those heirloom items we can bring out year after year instead. For Halloween decorations, I now have three rules…
No plastic tat (or at least very little. Opt for baskets instead of plastic buckets or glasses rather than disposable plastic cups and so on).
If you carve a pumpkin, make the soup (or if, like me, you don't cook, give it to someone who does, just don't waste it! Research shows that more than 22,000 UK pumpkins remain uneaten³).
Buy Halloween decorations you can keep up (for longer than a week at least or choose items you can re-use year after year, such as beautiful handmade garlands, for example… well, any excuse…).
Long lasting Halloween decorations…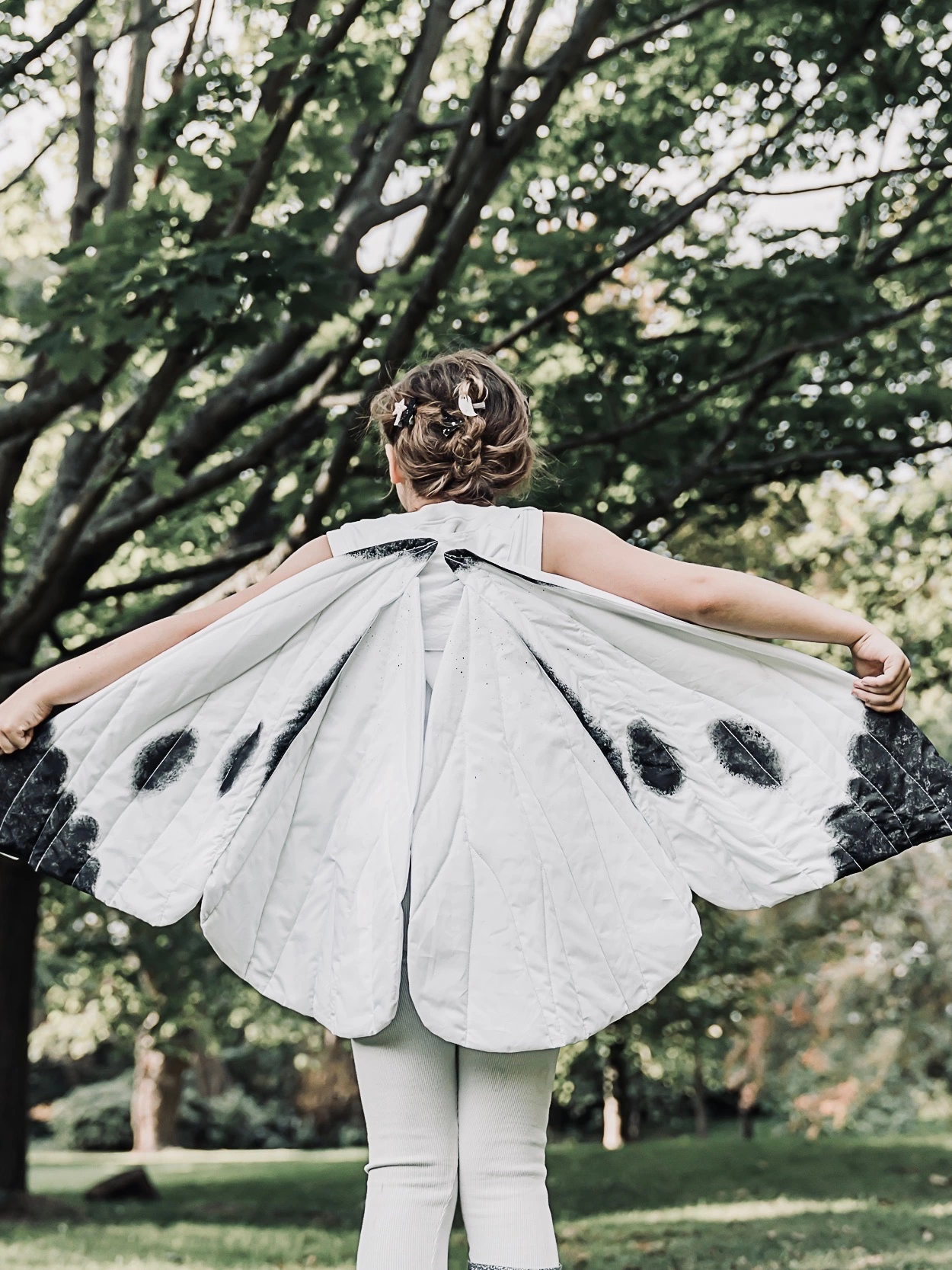 'Cabbage White' Butterfly Wings Costume
FOR JUST ONE DAY
For sustainable Halloween costumes, buy once and buy well
Did you know that almost half of all Halloween costumes are only worn once and over 80% of readymade Halloween costumes contain plastic? Bobbi Brown had a superb story on this very subject in her Conversations of Inspiration podcast episode — well worth a listen if you're suffering any 'mum guilt'. Remember, we are all only human (zombies aside).
Halloween treats from small businesses: keep UK independents alive
Once I've ordered any Halloween costumes we might need for the little ones in the family or found some wonderful Halloween treats, I love to find other creative ways to decorate the house and support independent businesses in the process.
How to support small businesses and be socially responsible
Remember, anything you buy from a small business helps others as you're supporting real livelihoods and voting with your money for the kind of world you want to live in. You might also be able to find items from socially positive companies or you could look for products that are 100% recycled. Keep an eye out for our product badges (or read more about them here).
And there you have it. This Halloween, try swapping plastic for more planet-friendly Halloween finds, don't waste your pumpkins, buy once and buy well, and make your Halloween treats count by supporting creative small businesses — just what's needed to keep more items out of landfill and keep our hometowns from turning into clone towns. Right, I'm off to find some eyeballs…

More inspiration for you
Related Content