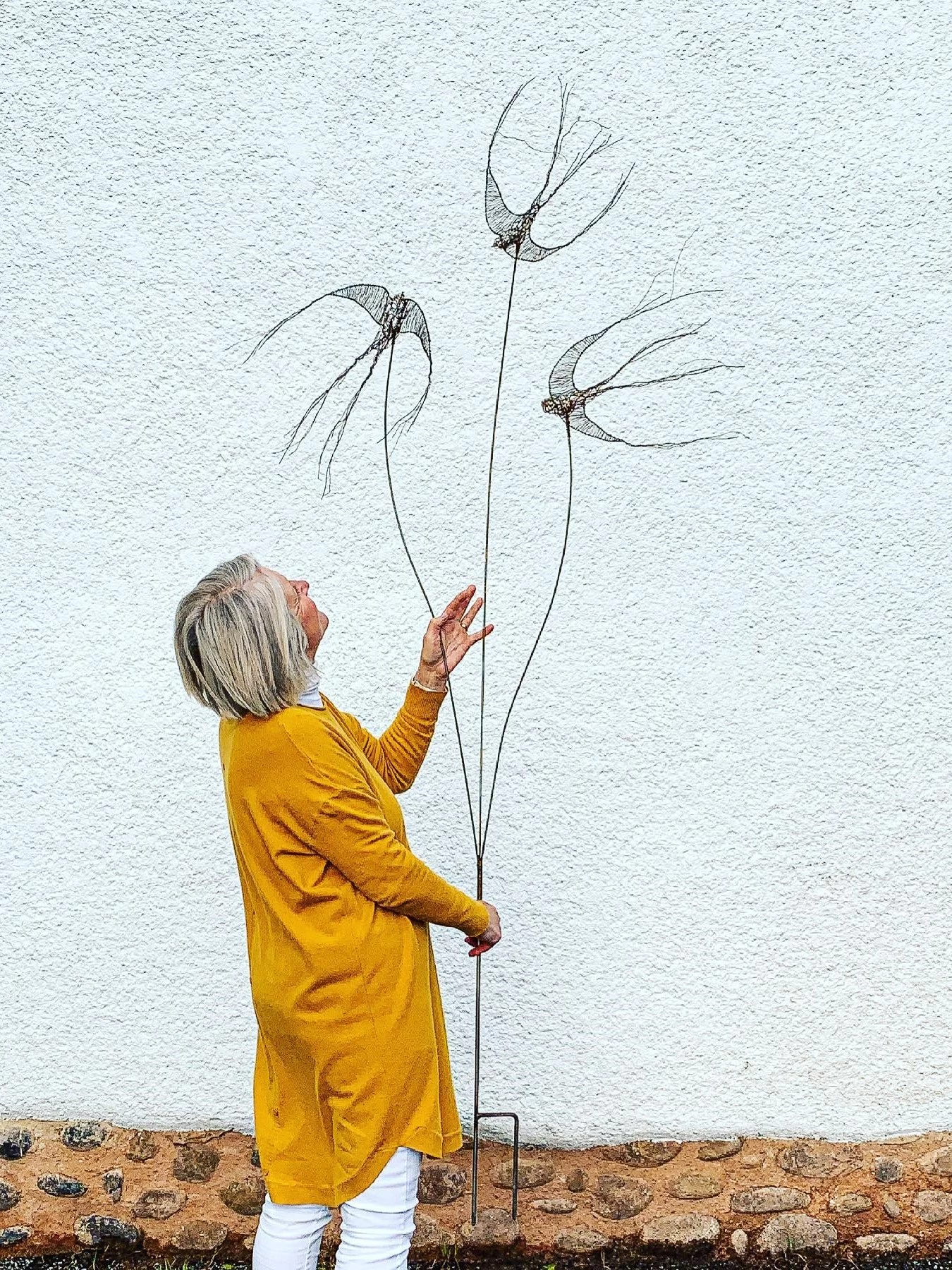 A Vintage Garden
Alresford, Hampshire
I'm Jane the founder of A Vintage Garden. I'm very proud to be in my late 60s and still working! Each piece I create is unique. I may make many swallows, but no two are the same so when you buy a sculpture from me, you're getting something that nobody else in the world has! Each sculpture starts with a single strand of wire to sketch the outline and is then interlaced by hand to create the three dimensional details. Sometimes my work is abstract, but always recognisable.
Proudly independent
A few favourite PIECEs
The story behind the business
Meet A Vintage Garden
As a child I had exposure to art and music. I focused on music and went on to teach. In my teens I won a place in the National Youth Theatre where I appeared in several West End plays. I then toured the Country as a stage manager ending up at the Edinburgh Festival where we won the best Fringe award. A few years ago, I had a serious accident which required extensive skin grafting to my right hand and was told that I could lose the use of that hand. Now, I play the piano and there is NO WAY I could ever consider not playing. I discovered weaving soft jewellery wire a fantastic therapy. I went on to play the piano again, but also discovered a new love! Around this time, I launched A Vintage Garden and became known for finding unusual pieces of art for the outdoors. I started making wire sculptures for my garden, and quickly took commissions. I am inspired by movement, grace and humour.
Discover more products
From A Vintage Garden
Returns
4 New Farm Road
Alresford
Hampshire
SO24 9QS