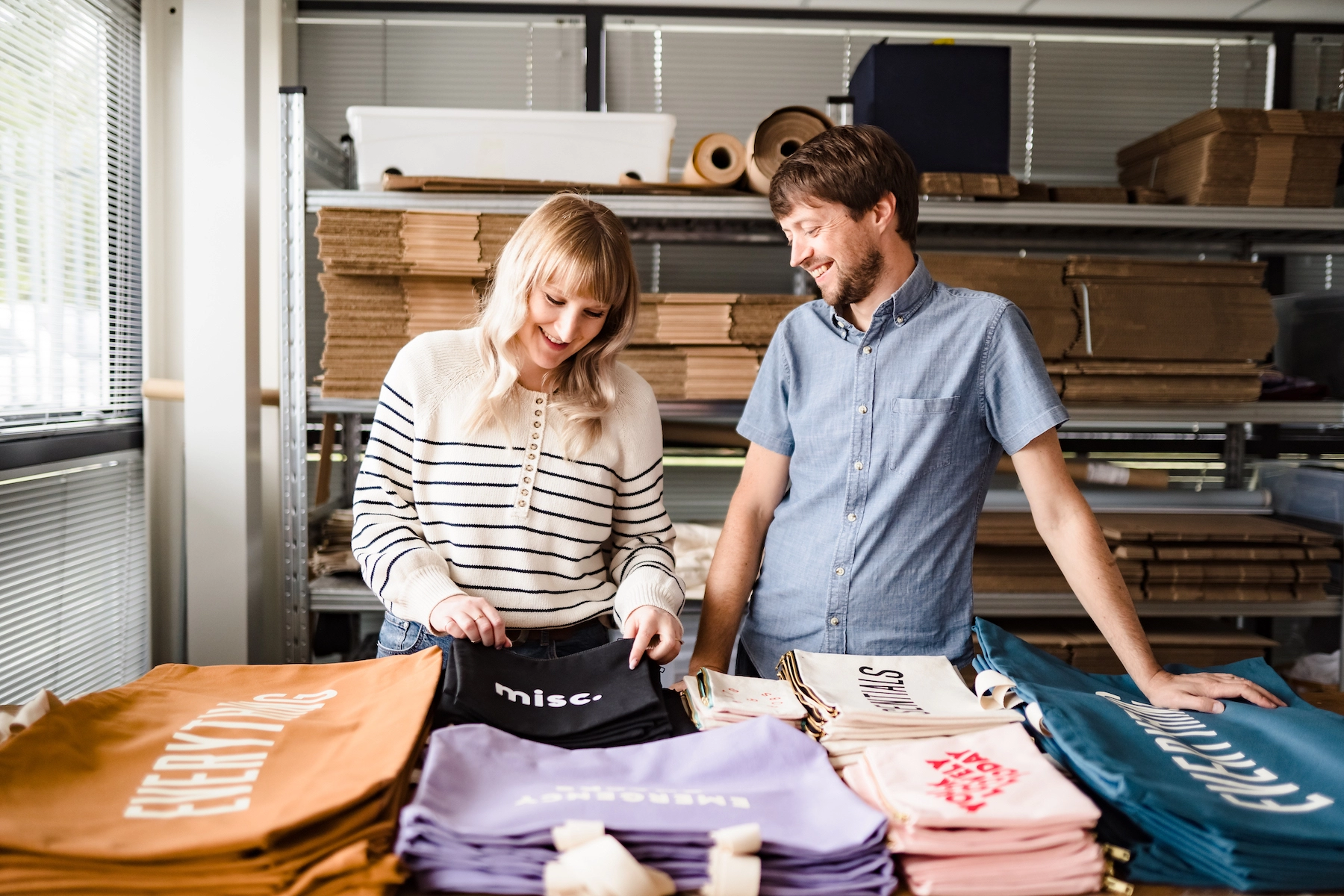 Alphabet bags
Saffron Walden, Essex
Hey! We're Hayley and Lucas, founders of Alphabet Bags. Alphabet Bags is a family run accessories, clothing, and giftware brand, established in 2008. From soft, organic cotton tees to heavy duty oversized canvas totes, everything in our collection is designed by the two of us from our home studio in the lovely market town of Saffron Walden. We work closely with UK based manufacturers to bring our designs to life with the highest quality materials and attention to detail.
Proudly independent
A few favourite PIECEs
The story behind the business
Meet Hayley & Lucas
We started Alphabet Bags in 2008 out of a spare room in our London flat. We began with the original collection of initial totes, with no real plans to still be going after 15 years. However, ideas kept coming and today Alphabet Bags has grown into an established brand, with a much larger offering. We have been lucky enough to collaborate with some of our favourite brands and designers including Rob Ryan, Uniqlo, Selfridges, and Urban Outfitters, to name a few.Today every order is processed and lovingly packed by the two of us in our home studio. Our two kids love to pitch in with design feedback and are often found lending a "helping" hand. Alphabet Bags may be best known for our classic EVERYTHING oversized totes, or for establishing the Ice Cream Appreciation Society, but we have so much more planned. We can't wait to share our ideas with you!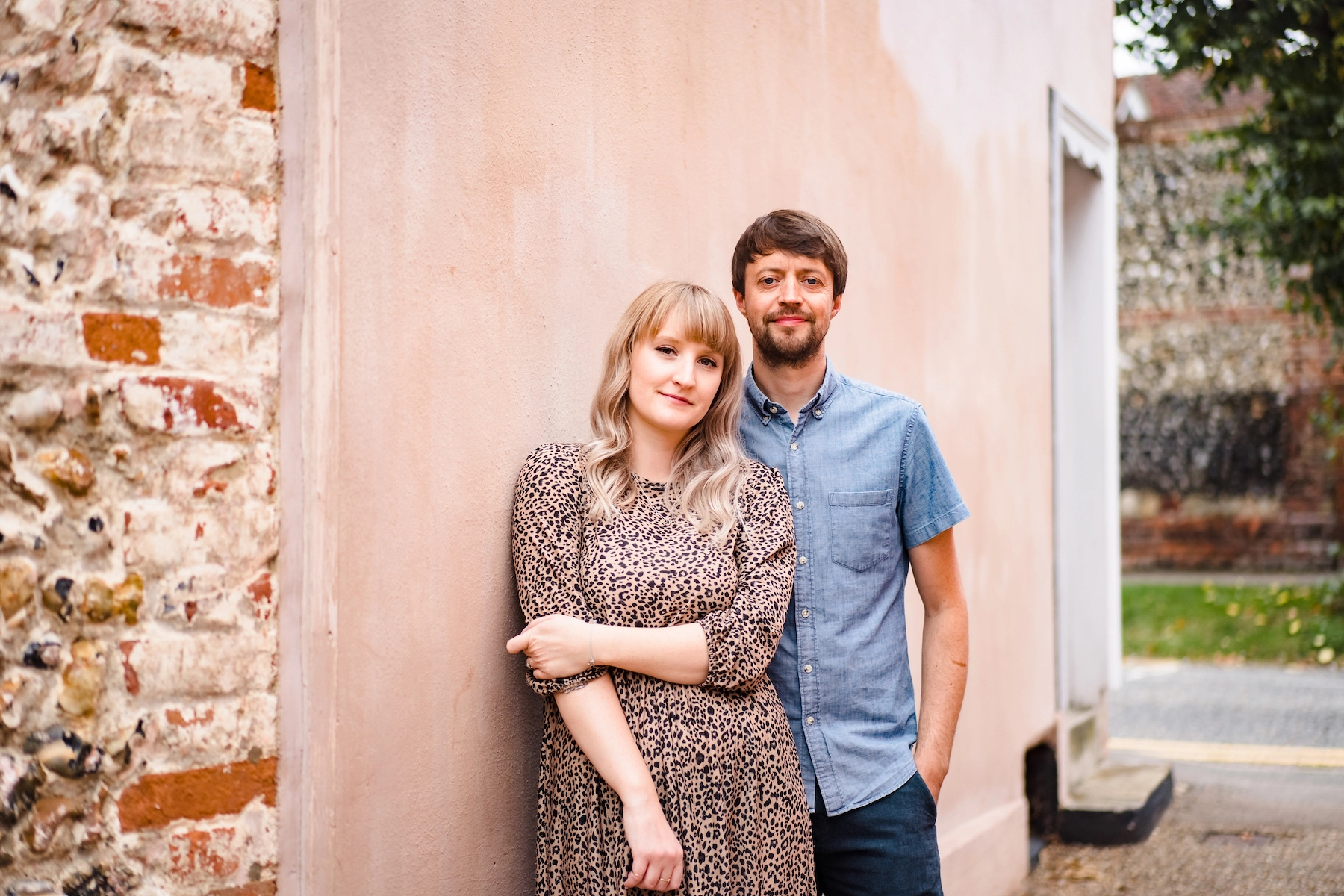 Discover more products
From Alphabet bags
Returns
9 Borough Lane
Saffron
Walden
Essex
CB11 4AG