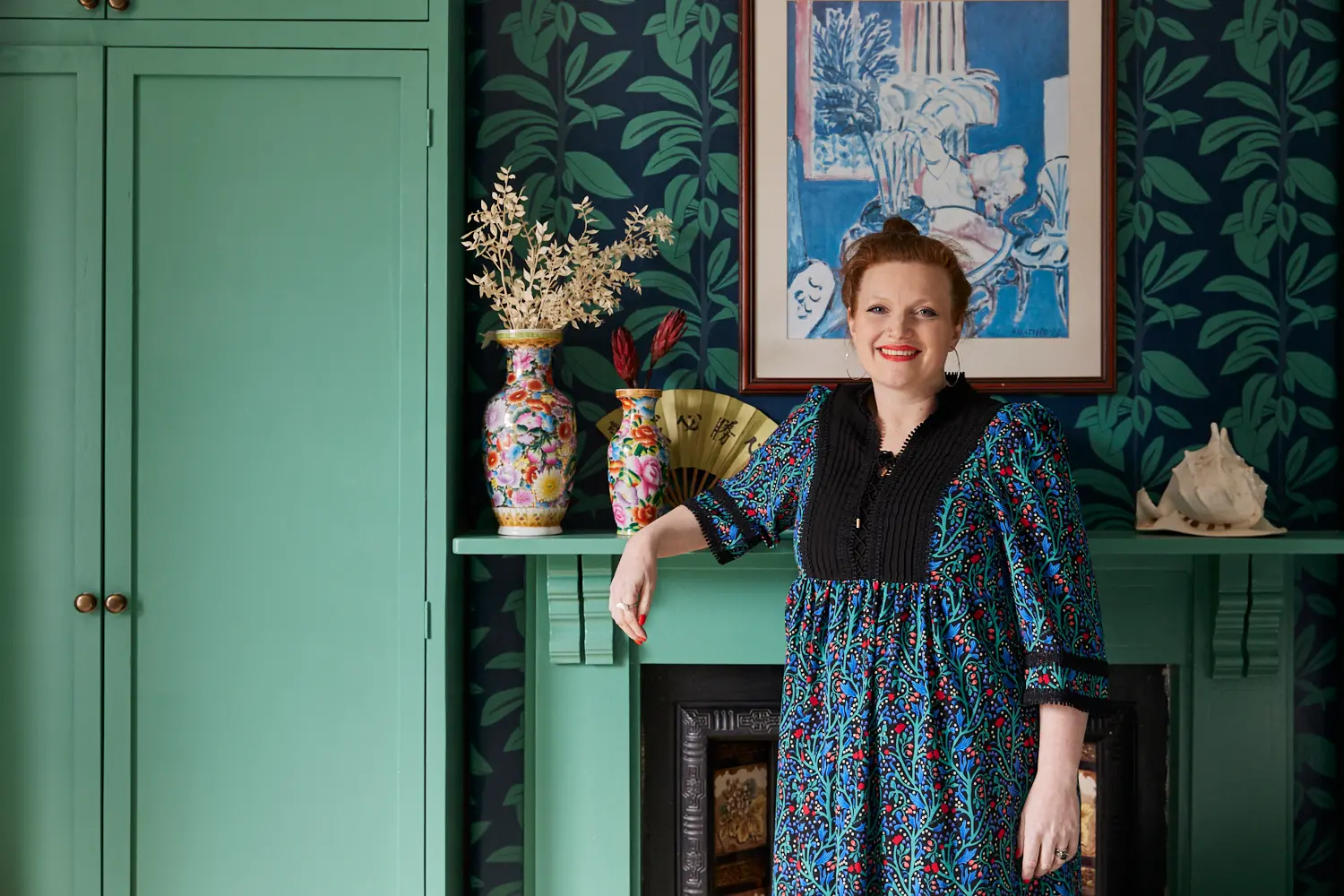 Annika Reed Studio
frome, Somerset
Yours is a home like no other and in a world craving variety and originality, Annika Reed designs offer unique creations for people who love a life less ordinary.
The age-old art of woodblock printing is in decline, and Annika is on a one-woman mission to revive the craft and bring the quality of delicate wood prints into the homes of discerning people like you with limited edition and bespoke wallpapers and fabrics
Often based on minute details and personal discoveries, each tell their own story -- from the absurd to the historical, and are always steeped in beauty and curiosity.
Proudly independent
A few favourite PIECEs
The story behind the business
Meet Annika Reed
My journey into crafting wallpapers and fabrics began in my dad's upholstery workshop, I would use old fabric swatches to construct makeshift homes for my toys, repurposing them as carpets and wallpapers inside cardboard boxes. This is where I fell in love with pattern and colour.
I studied printmaking for my BA and MA and travelled to India and China to learn the craft of woodblock printing from the masters of the craft.
In 2018, while expecting my daughter, I embarked on a quest to create a nursery that would capture her imagination and leave an indelible mark. Disappointed by the lack of options in the market—I took matters into my own hands. The birth of Annika Reed Studio and my daughter were born.
I invite you to embrace a life less ordinary and discover the difference pattern can make on your home.
Discover more products
From Annika Reed
Returns
Please Visit holly.co/customerservice for any return queries