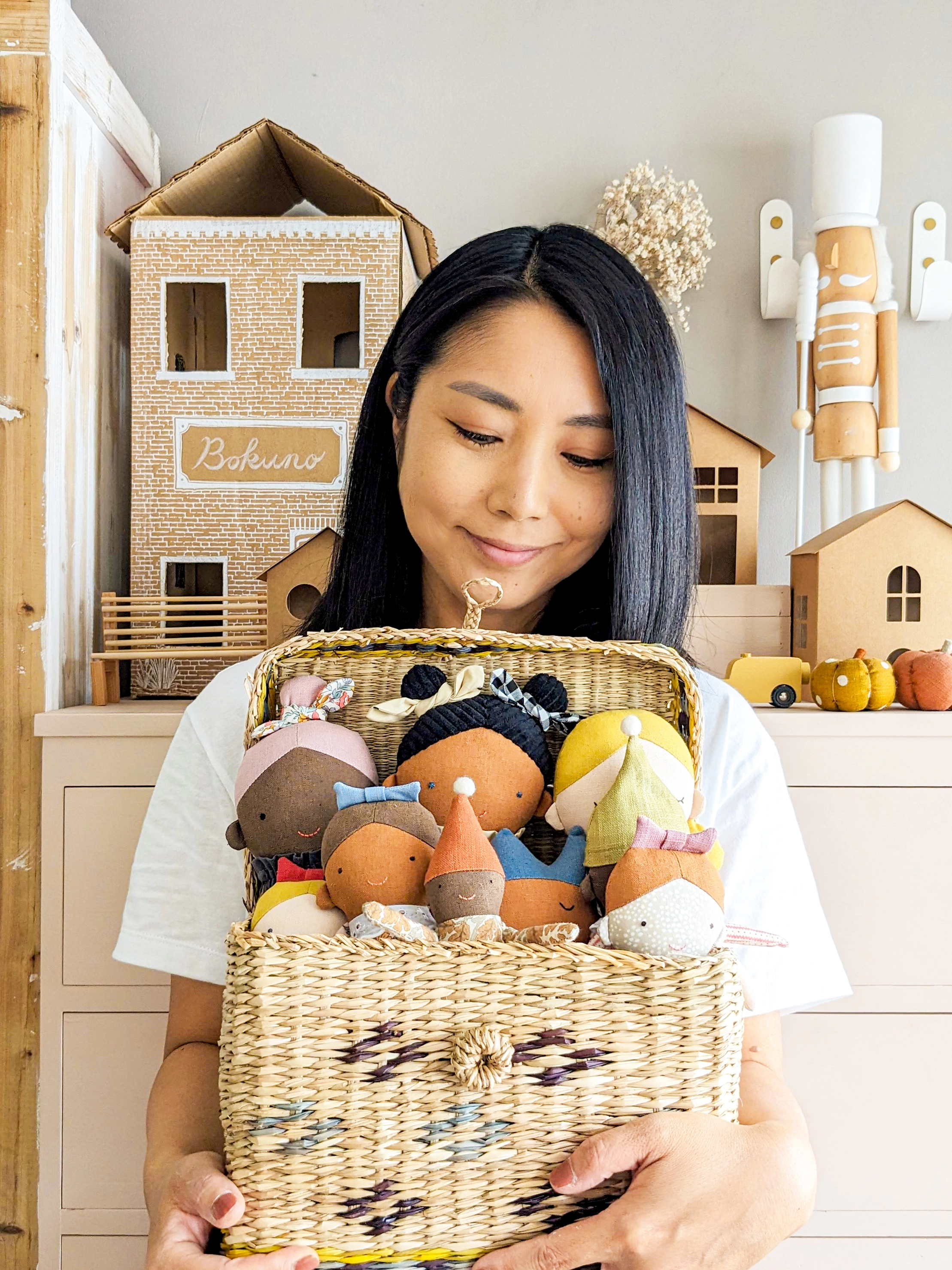 BOKUNO
Morden, surrey
BOKUNO dolls celebrate the beauty and uniqueness of all individuals, regardless of their background, culture, or identity.
I take pride in my hand-made, slow-made, better-made approach to doll making. It ensures that each item I create is crafted with care, attention to detail, and quality that can be cherished and passed down through the family.
My dolls represent my values and commitment to promoting a better, more inclusive, and sustainable world.
Proudly independent
A few favourite PIECEs
The story behind the business
Meet Bokuno
Hi, I'm Minako. I was born and raised in Japan, where my passion for drawing and sewing began early on, inspired by my artistic mother who made me beautiful clothes. I moved to London after graduating from Art University in Tokyo, spending 14 years in the luxury fashion industry as a designer and illustrator.
When I was three months pregnant with my second son, a car accident nearly took my husband's life. This completely changed my perspective on life, motivating me to start something I truly enjoy, which enables me to spend more time with my family. After giving birth, I launched BOKUNO.
BOKUNO embodies Japanese design principles, balancing simplicity and complexity. It embraces traditional craftsmanship, respect for nature, and adds a playful and friendly touch to connect with people. These qualities are reflected in my whimsical designs.
Discover more products
From Bokuno
Returns
84 Churston Drive
Morden
Surrey
SM4 4JQ