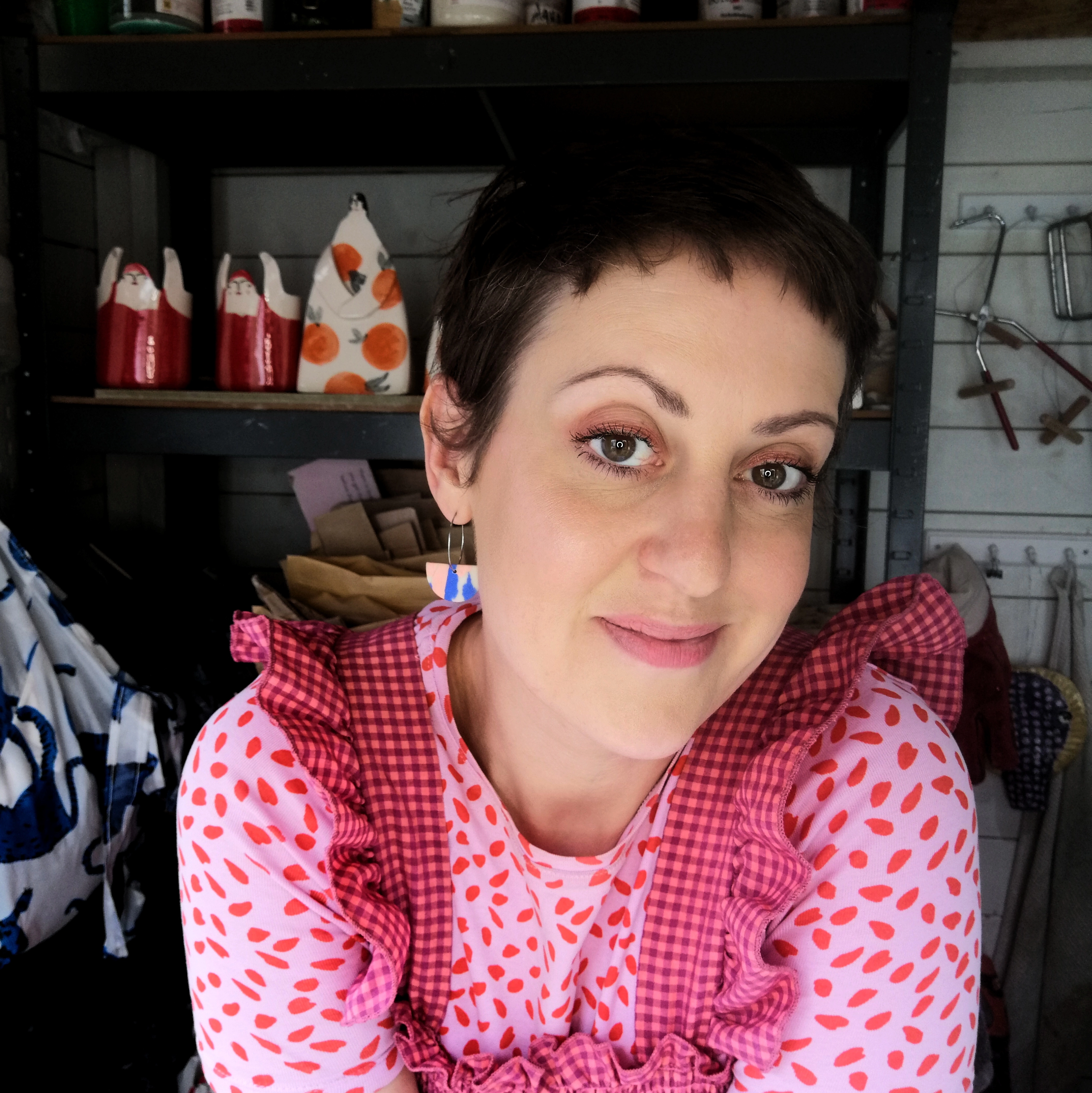 Brimble Studio
If you're looking for a little escapism, fun and nostalgia shaped into a beautifully crafted and characterful ceramic then, hello! I'm Jo, founder of Brimble Studio!
I am an Independent Award nominated ceramics business that is anything but ordinary, I like to have as much fun as possible and I aim to put a smile on your face!
I meticulously construct and hand-paint each piece to create jovial ceramics that take on a life of their own so you can treasure them forever.
Proudly independent
A few favourite PIECEs
The story behind the business
Meet Brimble Studio
My journey with ceramics started with a Mother's Day present, some hand building evening classes and wow, something ignited in me! I felt like I could spend the rest of my life exploring my ideas with clay.
A few years later I was made redundant, and I thought – let's go for it! Brimble Studio was born from a small desk in my bedroom in January 2020.
Of course, then Covid hit! I, like so many others desperately needed something positive, some form of escapism. This fed into my work and continues to do so to this day.
I've always loved storytelling and love to create little worlds for my work! Each character I create comes with its own back story from Hector the Strong man of the circus who is emotionally intelligent and a great listener to the scandalous Greta.
I'm a firm believer that objects deserve more personality, and we all need a bit more fun!
Discover more products
From Brimble Studio
Returns
22 Kennard Close
Bristol
BS15 8AG