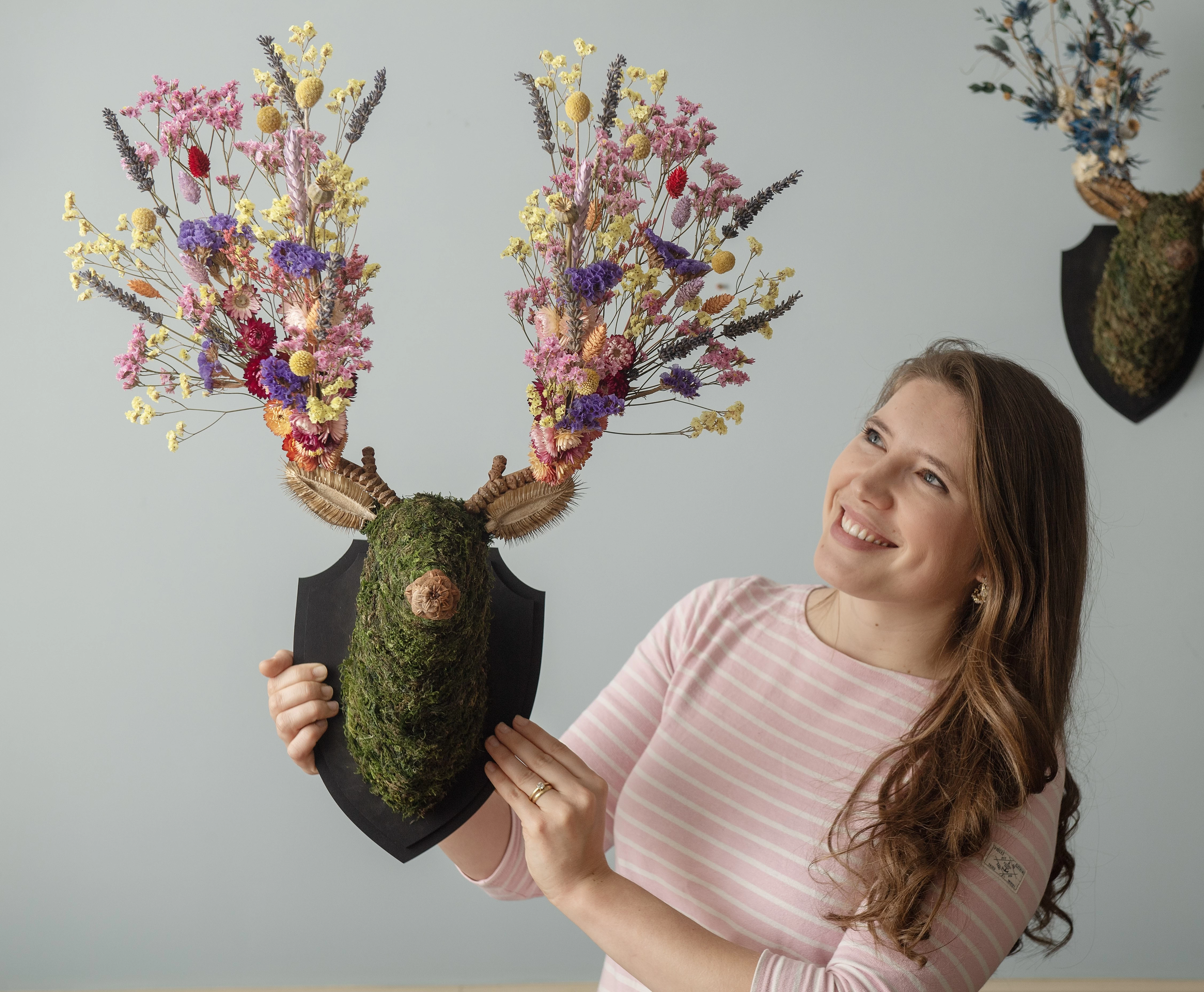 Cotswold Flora
Winchcombe, Gloucestershire
Cotswold Flora is proud to grow British flowers sustainably, causing as little damage to the environment as possible. The flower beds and workshop are located on the farm in Winchcombe, Gloucestershire.
We grow flower varieties which are vibrant and colourful once dried. They are then handcrafted into our unique Botanical Stag Head wall mounts.
Proudly independent
A few favourite PIECEs
The story behind the business
Meet Cotswold Flora
Hi my name is Poppy and I created Cotswold Flora in 2022. I grew up on a farm near Cheltenham which inspired me to study Animal Science at The University of Nottingham in 2014. Following, I went on to work with animals in many different environments.
I then changed career into the floristry industry as it enabled me to combine my love of flowers, growing and creativity.
Quickly realising fresh flowers have a short life span, I turned to drying the flowers to prolong their beauty.
Continually focused on growing my own British flowers sustainably, I created a product which would bring the outdoors in.
Our Botanical Stag Heads are a modern twist on traditional taxidermy and can add a quirky and colourful impact to your home or workspace.
I hope you find something you like x
Discover more products
From Cotswold Flora
Returns
Please visit holly.co/customerservice for any return queries