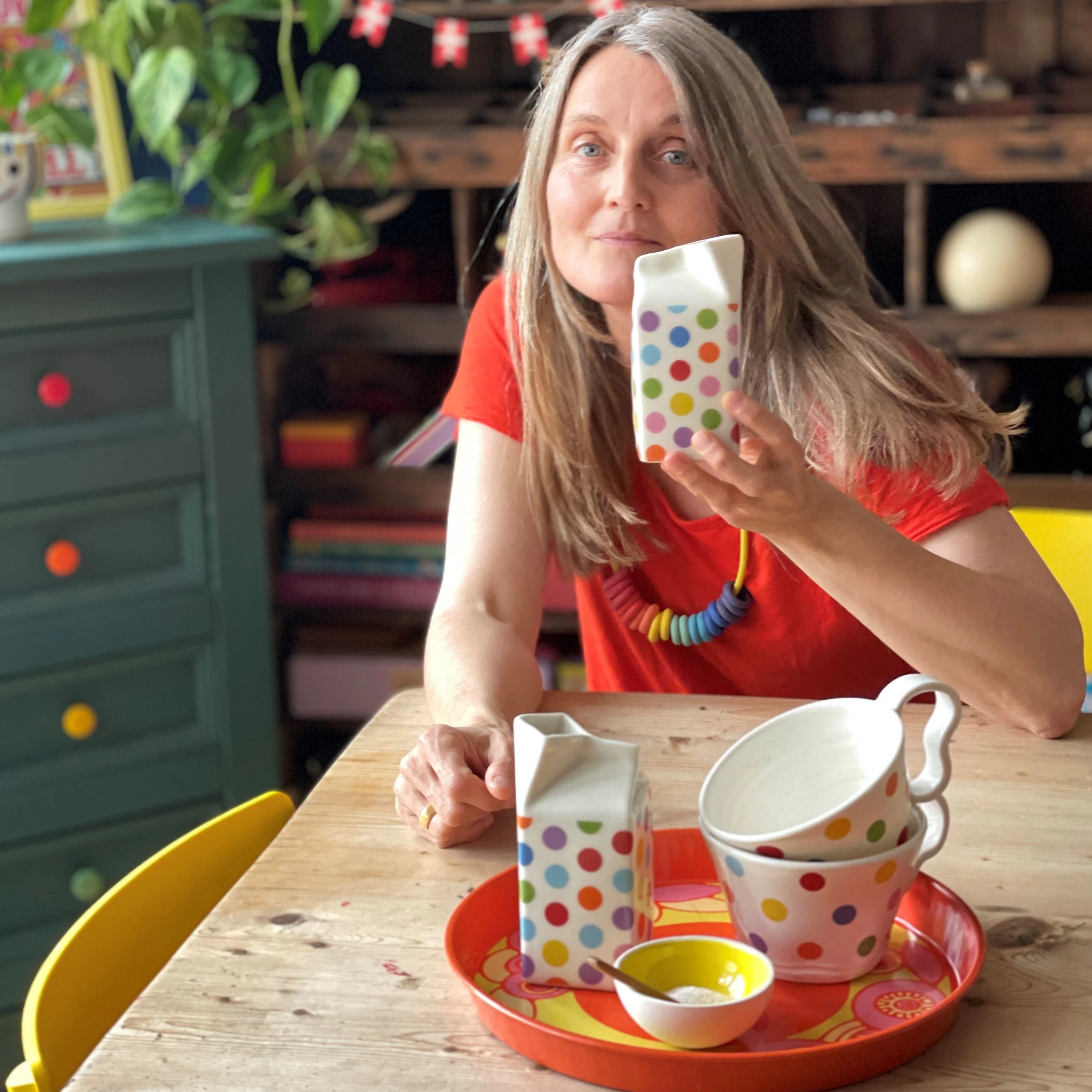 Hanne Rysgaard
brislington, Bristol
Greetings!
Welcome to my world of joyful porcelain creations. Handcrafted in sunny Bristol, each piece embodies my passion for infusing love, life, colour, and joy into your daily life. Practical yet exciting, my porcelain collections ensure smiles in your experiences. Embrace the unique variations, as each item is genuinely handmade, making them as special as you are. Enjoy using my milk jugs, cups, mini houses, and necklaces to brighten your everyday moments with vibrant charm.
Warm regards and BIG love, Hanne Rysgaard.
Proudly independent
A few favourite PIECEs
The story behind the business
Meet Hanne Rysgaard
Since 2002, I've been a dedicated ceramic designer-maker in Bristol, running my independent business. Handmade ceramics are my forte, with a focus on functional and elegant milk jugs, large cups, mini houses, and chunky necklaces, all made from the finest British porcelain. Every piece I create reflects my love for the craft and meticulous attention to detail. All my work is colourful, joyful, and FUNctional, meant to enrich daily life with moments of delight.
My journey has earned me a devoted following and a reputation for excellence. I'm excited to continue inspiring and captivating others with my unique approach to ceramics. Embrace the beauty and FUNctionality of my creations with me.
Discover more products
From Hanne Rysgaard
Returns
538 Bath Road
Brislington
Bristol
BS4 3JZ