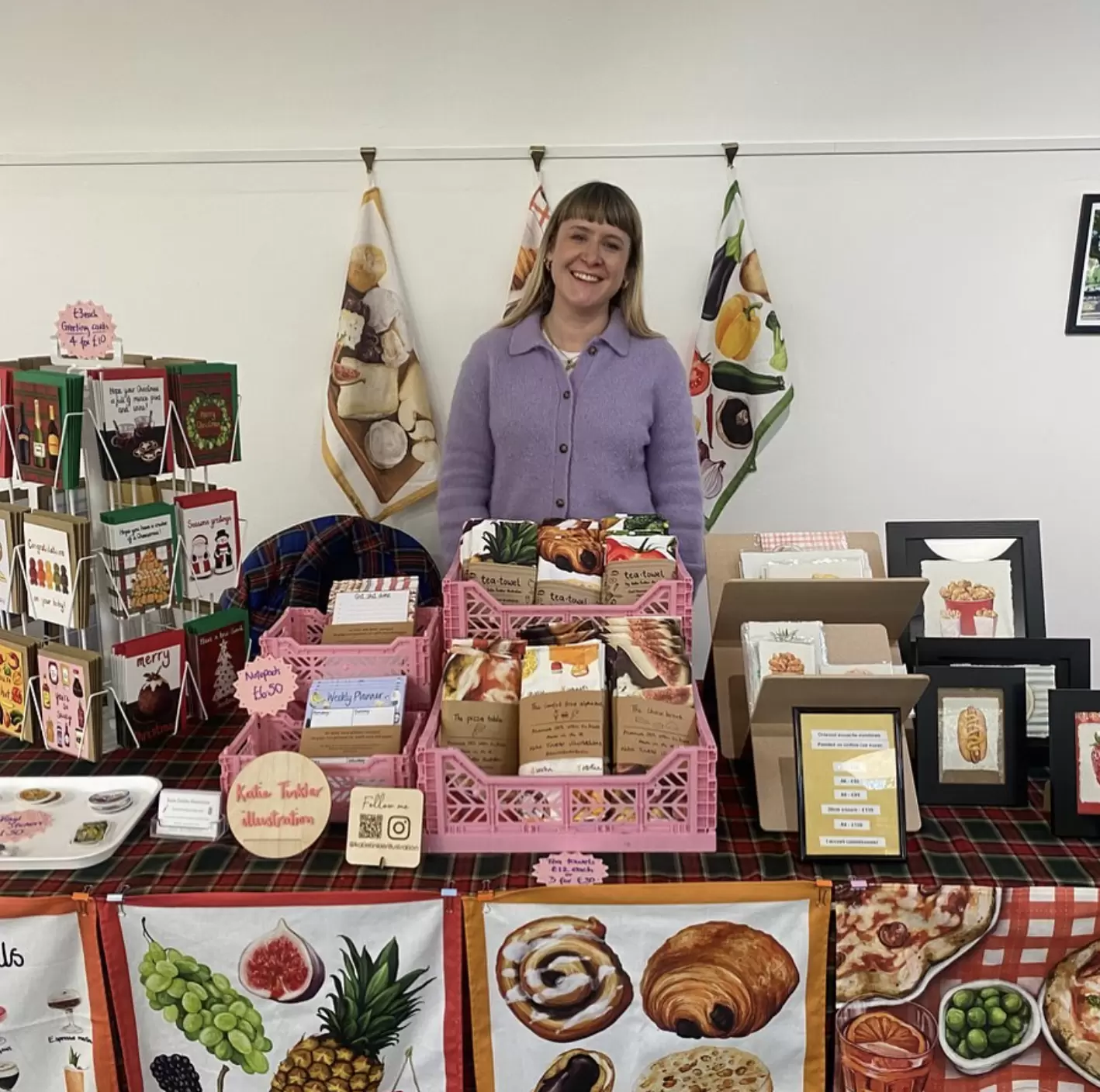 Katie Tinkler Illustration
Leyton, East London
Katie Tinkler is a London based food illustrator who creates a range of fun and unique food related products, guaranteed to bring a smile to your face. Whether it's a punny greeting card featuring a decadent cake, a hand painted bowl of baked beans, or one her beautifully brightly coloured cotton tea towels, Katie's products are perfect for any food lover!
Proudly independent
A few favourite PIECEs
The story behind the business
Meet Katie Tinkler Illustration
Katie began illustrating during the first lockdown back in 2020, she had just bought her first digital pencil and wanted to try and learn a new skill whilst she had some time off work (not realising it would be 6 months of no work!) Katie began creating illustrations for friends and she quickly discovered that drawings of food were a guaranteed way to bring smiles to people's faces...and she's never stopped drawing food.
Katie now has over 150 witty food themed greeting cards, a collection of original gouache paintings and a selection of tea towels!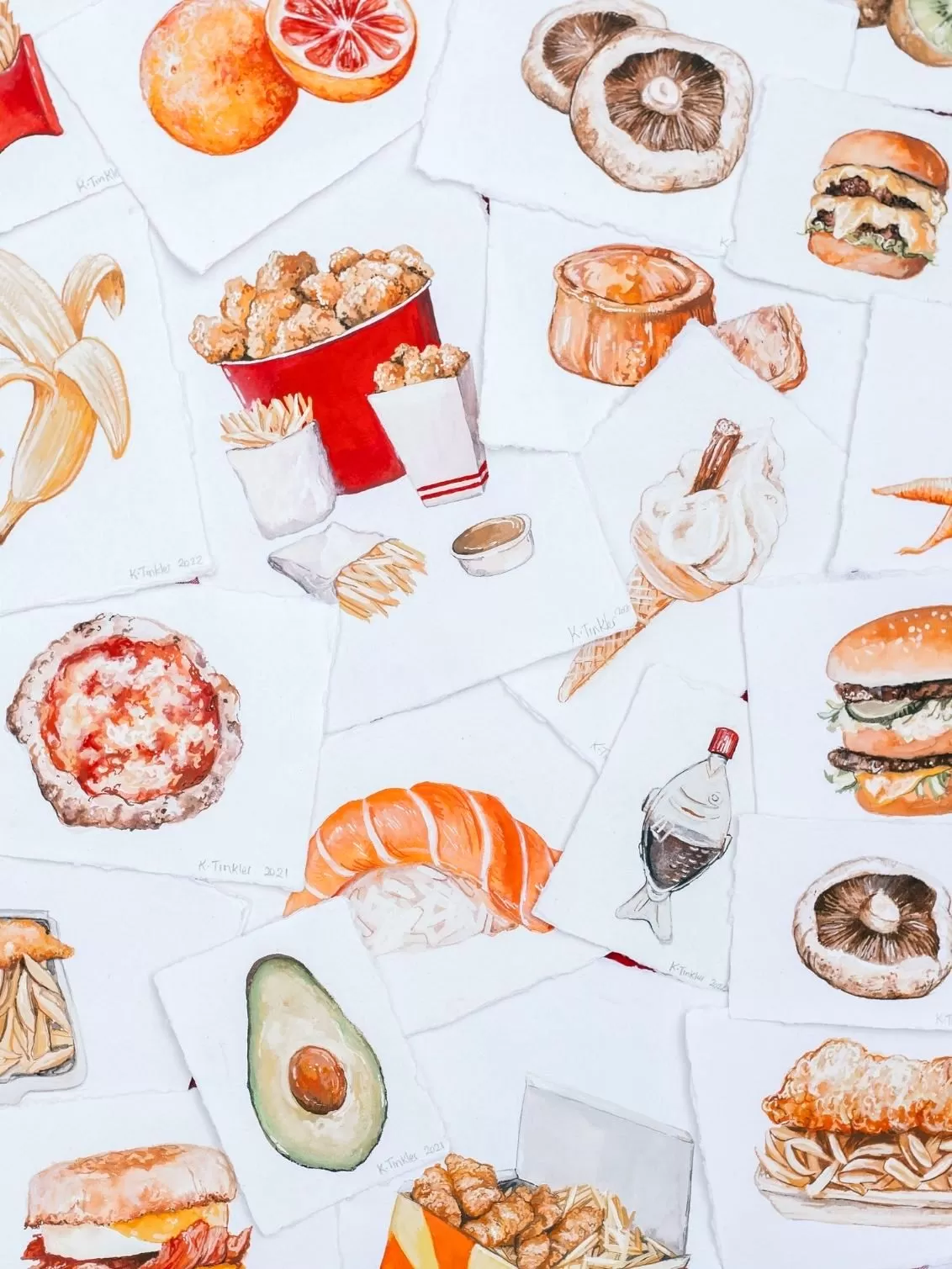 Discover more products
From Katie Tinkler Illustration
Returns
116 Francis Road
Leyton
London
E10 6PP