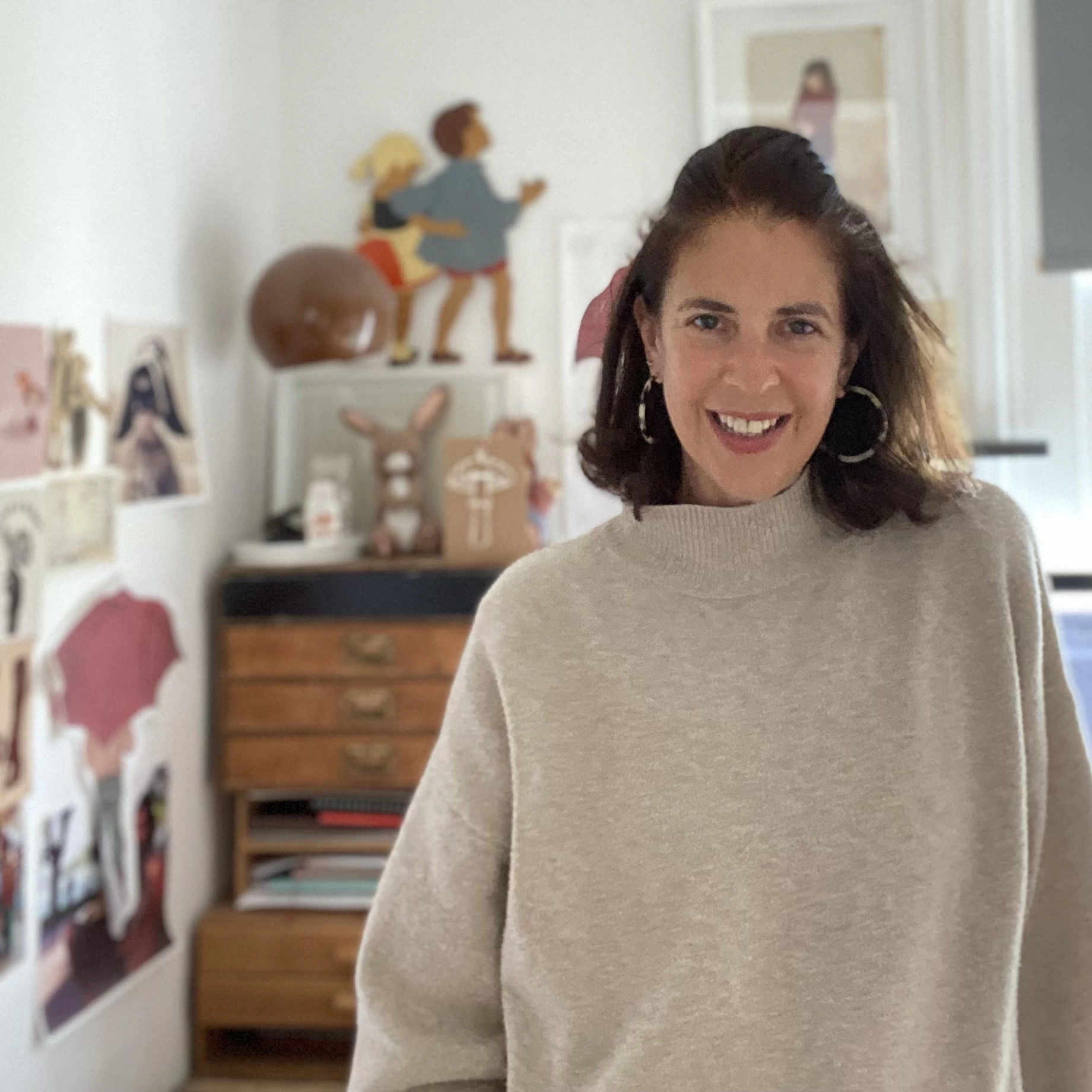 Mandy Sutcliffe Art
Bristol
Hello I am Mandy & I am passionate, dare I say obsessed with drawing children. Fuelled by the story book illustrations of my youth (Milly-Molly-Mandy is still my hero!) I strive to capture the children of today in a nostalgic, timeless style. Within my art you will find wooden stilts & floppy hair bows alongside Nike swooshes & Hijabs. I draw, paint, print, stitch, collage the universal theme of childhood innocence & wonder. I adore what I do, I hope you will too.
Proudly independent
A few favourite PIECEs
The story behind the business
Meet Mandy Sutcliffe Art
I have been illustrating children for over 25 years now, it was during an art exchange programme to Paris that my love of drawing children began. I would sit for hours in the Parisian parks sketching the elegant children, with their large hair bows & knee length socks. Referencing the books from my 70's childhood, over the years I have developed a warm nostalgic anatomically correct style with which I draw the children of today. I have illustrated many children's books, worked for wonderful clients like Disney & John Lewis & in 2007 I created International Children's Brand Belle & Boo with my good friend Kate. I now concentrate on limited edition prints, paintings, collages & commissions. My store will regularly be updated with originals so check back often. I work from my studio in Bristol, where you can often hear me talking to my subjects!
Discover more products
From Mandy Sutcliffe Art
Returns
1 Overton Road
Bristol
BS6 5AG
UK