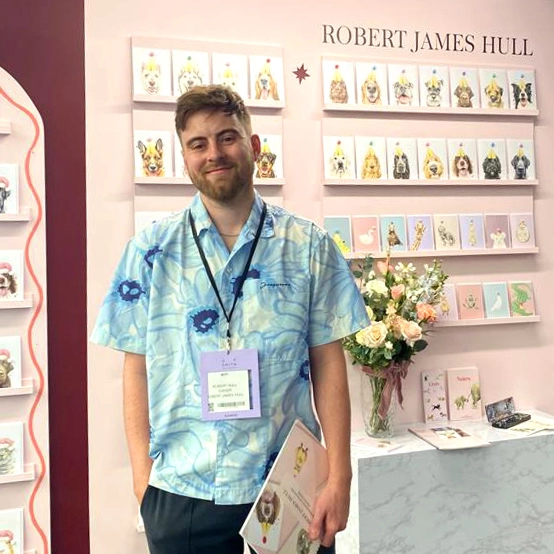 Robert James Hull
SHEFFIELD, uk
From drawing dinosaurs every day as a child, to deciding to make a go at chasing my dream from my mum's dining room table in my mid twenties, I am now lucky enough to call this my job.
All my products start off as a lovingly created original watercolour illustration and my first big breakthrough came with the addition of a pompom adorned party hat on to one of my cards. This idea went on to form the birthday card ranges for which I am most known. I hope you like them!
Proudly independent
A few favourite PIECEs
The story behind the business
Meet Robert James Hull
"The key to a good painting is in the eyes", that's something my art tutor told me when I was younger and something that has always stuck with me. They're usually the final bit I add when painting new designs for my cards, and when everything really comes together.
I paint in watercolour, something I started purely because it was the only painting medium I had in my house when I wanted to paint a picture for my mum for Mother's Day about ten years ago. Following a tough learning curve, I quickly fell in love with it.
After spending several years painting private commissions, I decided to create a range of products to reach more people with my artwork. Each product is deeply personal, featuring a design that took many hours (and often multiple attempts to get just right!). It delights to me see them bringing joy to people all over the world.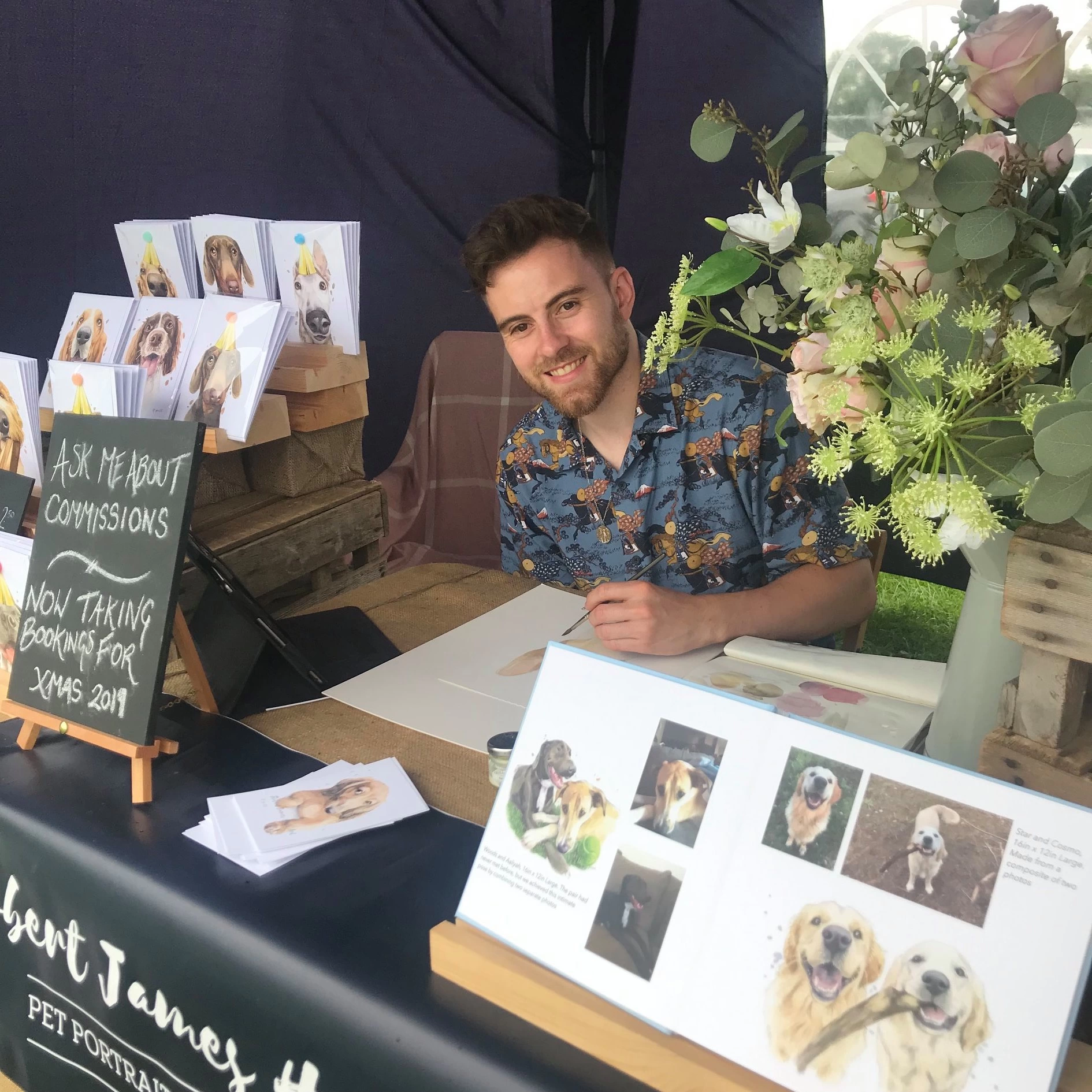 Discover more products
From Robert James Hull
Returns
Robert James Hull
62 Station Road
Kiveton Park
Sheffield
S26 6QQ
United Kingdom