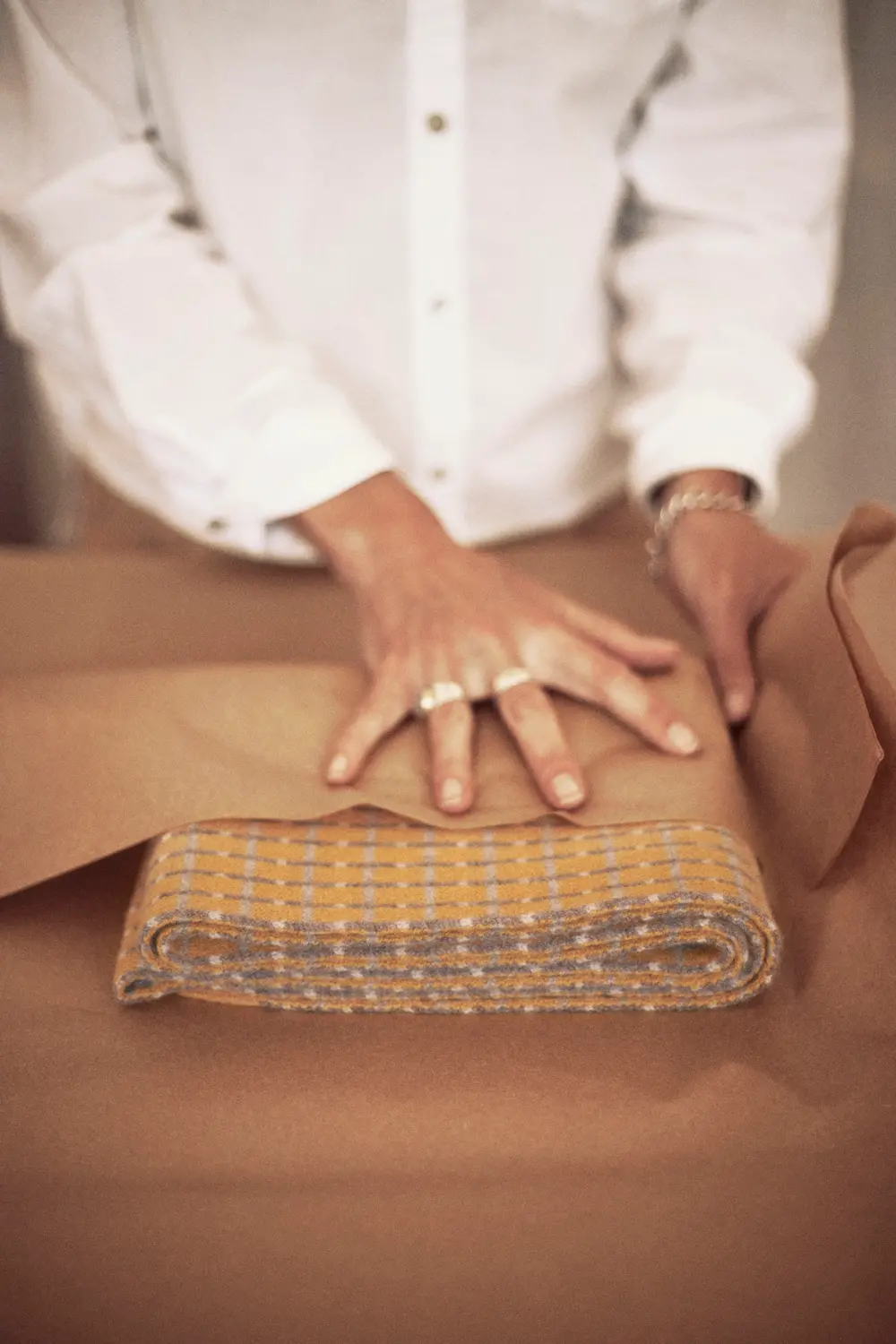 Rove Knitwear
Margate, UK
We make functional knitwear for men and women that evokes a sense of adventure and connection to the natural world. With every stitch, we aim to inspire and empower our customers to explore their own unique journeys, embracing comfort, style, and the beauty of British craftsmanship. Sustainability and transparency are core values in our small business. Our wool is fully traceable and from non-mulesed sources.
Proudly independent
A few favourite PIECEs
The story behind the business
Meet Rove Knitwear
A connection to nature, simplicity of living, and a strong sense of community were common threads in Rose's upbringing. Hailing from a family of seamstresses and artists, Rose Brown grew up in a creative environment soaking up the craft skills surrounding her. Her upbringing was steeped in the honesty and industriousness of two self-employed parents. This, paired with her mother's passion for growing, recycling and repurposing cemented her appreciation for — and protection of — our environment.
Rose found herself drawn to knitwear design and manufacture during her first year studying textiles at Winchester School of Art. She relished each process from sketching initial ideas to creating the final product on the heavy, vintage machinery.
Rose started her career first interning for several different designers, including Nicole Farhi. She then found full time employment at a knitwear design studio in South London, designing for many different high street brands. During her time there Rose saw most of her designs mass produced using synthetic fibres which unsettled her.
A couple of years later Rose took up a design residency with Awamaki, and was based in Ollantaytambo, a village in the Sacred Valley in south Peru. She worked with Quechuan women who were honing their inherited skills in traditional craft processes in order to make a living. When talking to the women she realised how many important craft processes were being lost through generations. It was this reality coupled with how the richness of the UK textile industry was disappearing as production moved overseas that was the driving force that led Rose to start a knitwear label using ethically sourced, natural yarns crafted in Britain.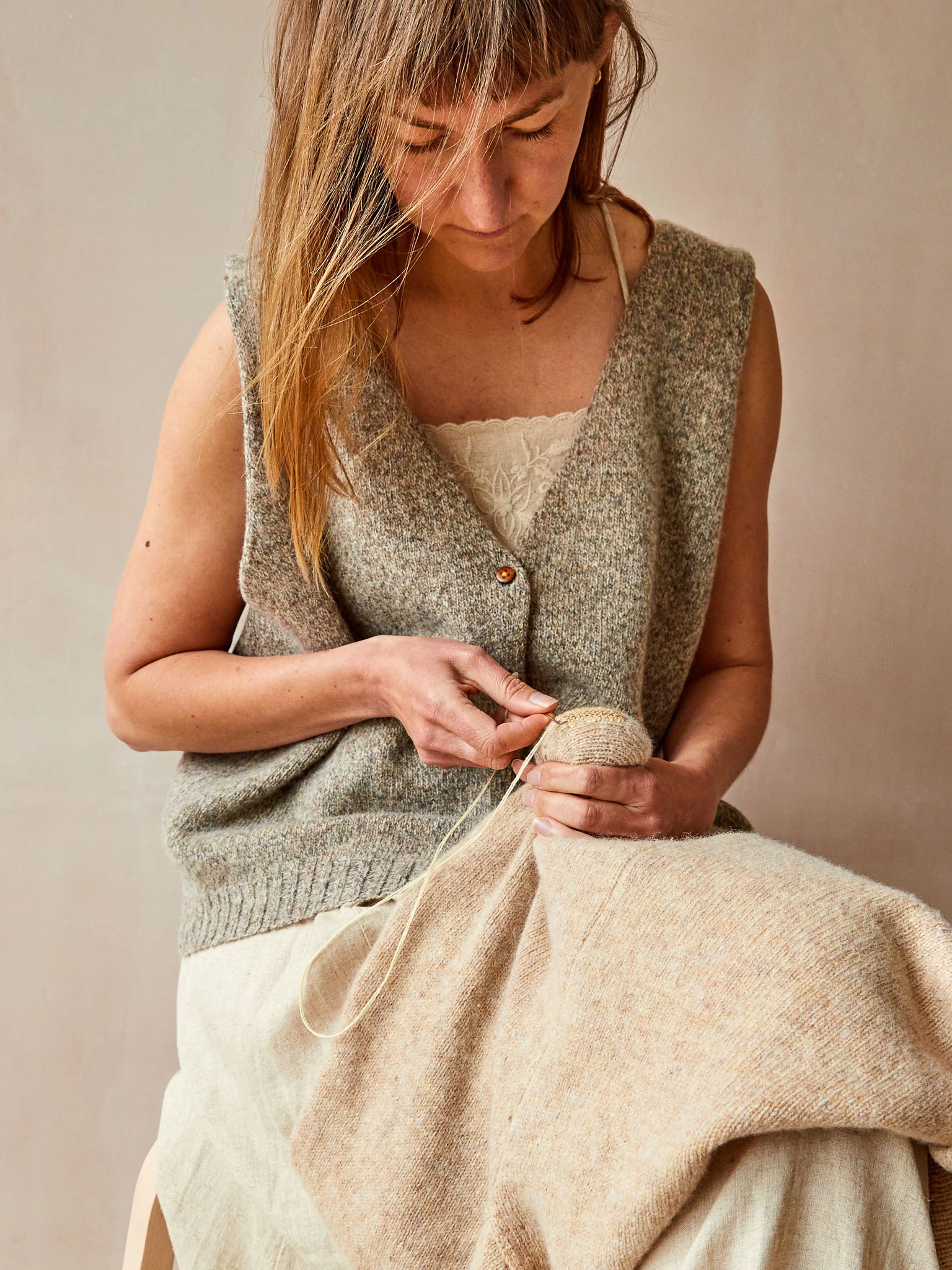 Discover more products
From Rove Knitwear
Returns
Northdown Studios,
Cliftonville Avenue,
Margate,
Kent,
CT9 2AJ