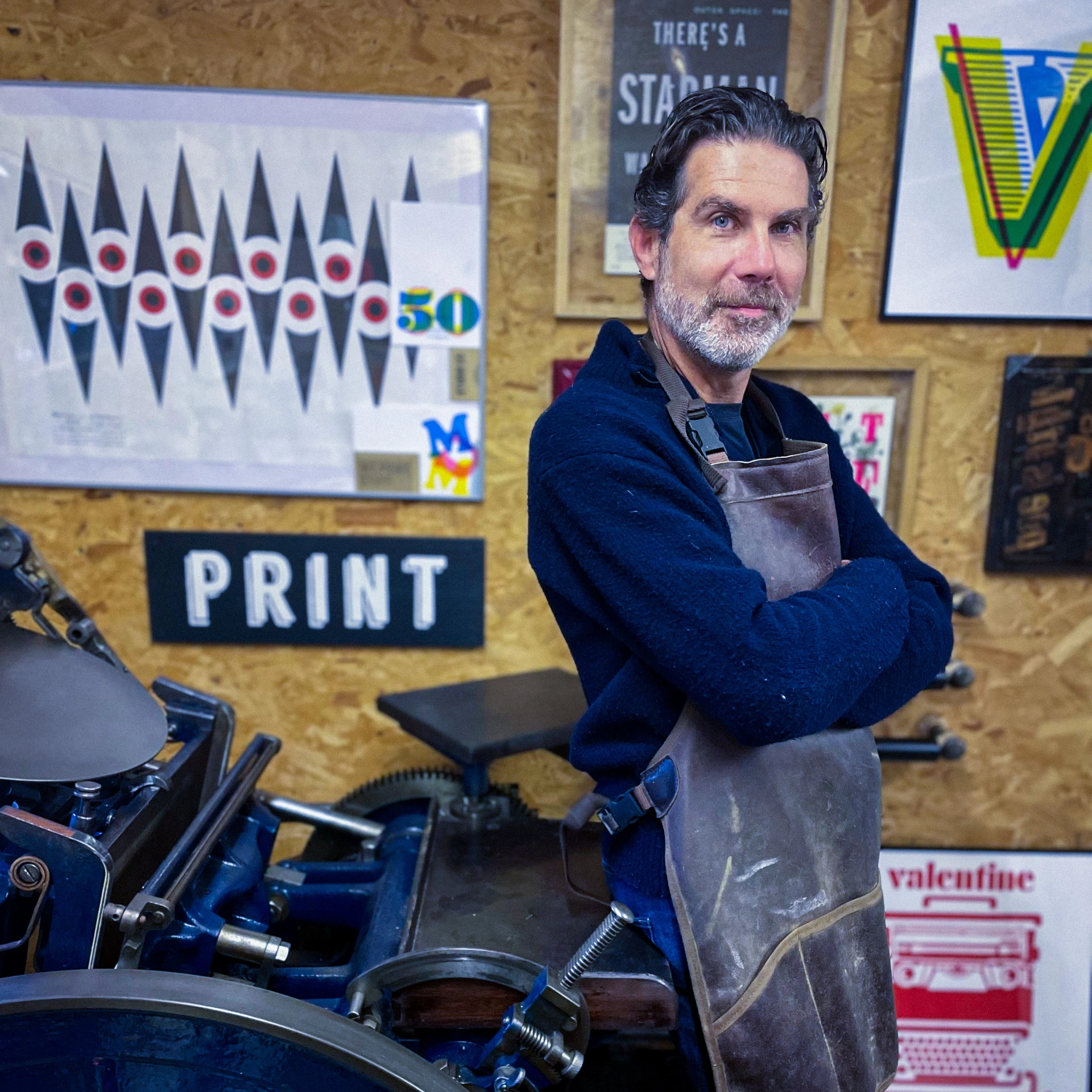 Studio 55 Letterpress
The Cotswolds
I am a Cotswolds based creative letterpress studio, creating vibrant letterpress cards, prints and stationery the good old fashioned way! The look and feel of letterpress is unmistakable – when combined with the right paper, the inked surface becomes slightly debossed adding another dimension. All my prints are pressed on my beautifully renovated 'Mary'; an Arab Treadle Press 10 x 15, built in 1915.
I also design and sell poster prints, as I am a graphic designer by trade. Some of my letterpress designs are also available as giclée poster prints.
Proudly independent
A few favourite PIECEs
The story behind the business
Meet Studio 55 Letterpress
I set up my press during Lockdown 1 purely as a bit of escapism to get myself away from my computer screen, where I worked on producing graphic design during the day. In my studio space I love to combine my two passions: typography and print. Rather then setting my designs in lead type (very time-consuming) I like to produce simple, bold and eye-catching designs and print from photopolymer plates. These plates allow to print with a heavier impression, which would quickly wear out lead foundry type.
My designs are inspired by the properties of the transparent inks that are used in letterpress. When overprinted or offset, the cyan, magenta and yellow inks create a vibrant spectrum of colours. Each card is hand-fed onto the press, one card at a time, so I like to keep to small limited runs. All my products will have that one-off feeling and are completely unique.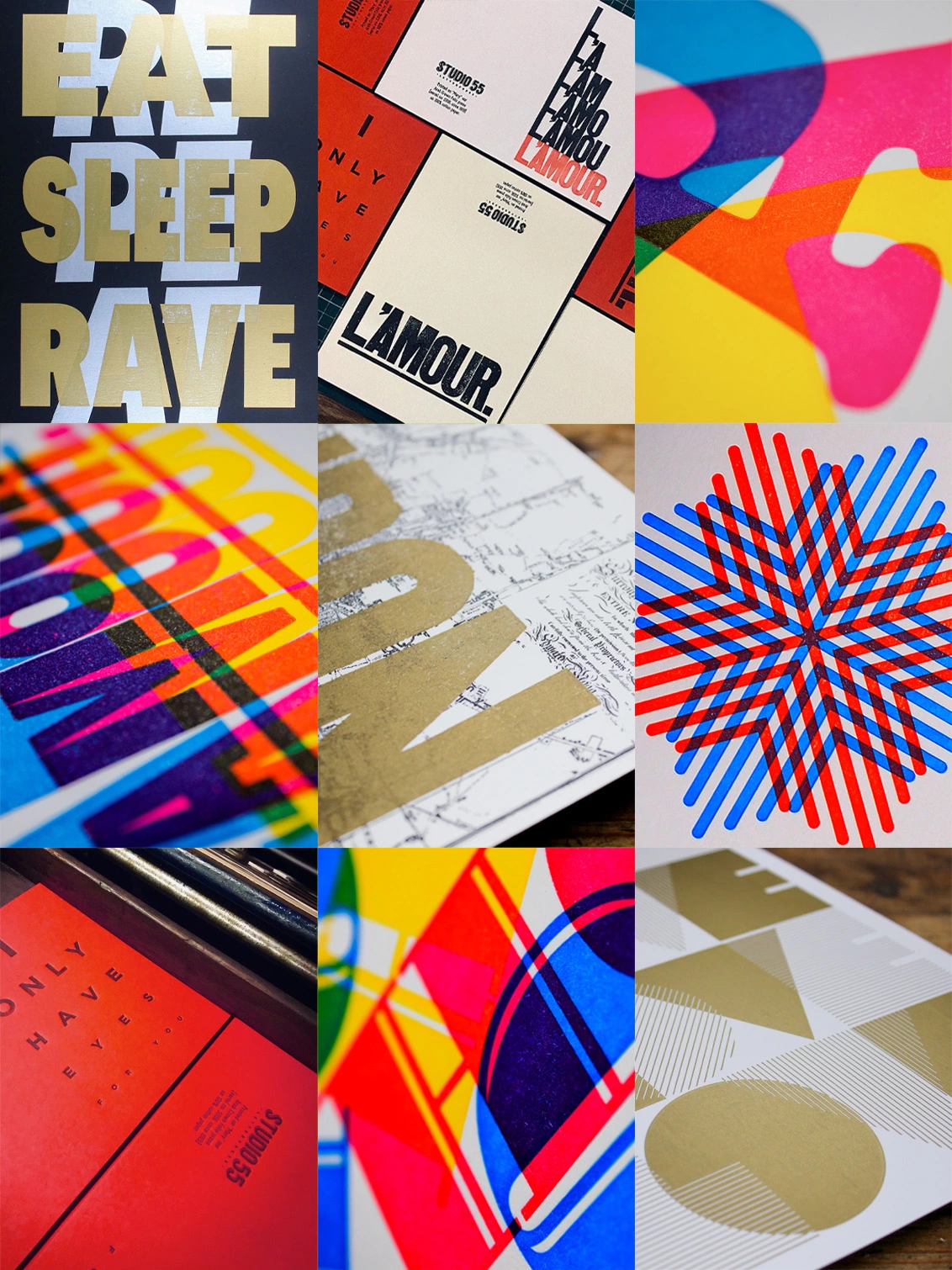 Discover more products
From Studio 55 Letterpress
Returns
Studio 55 Letterpress
Grove House
55 High Street
Milton-Under-Wychwood
OX7 6LD