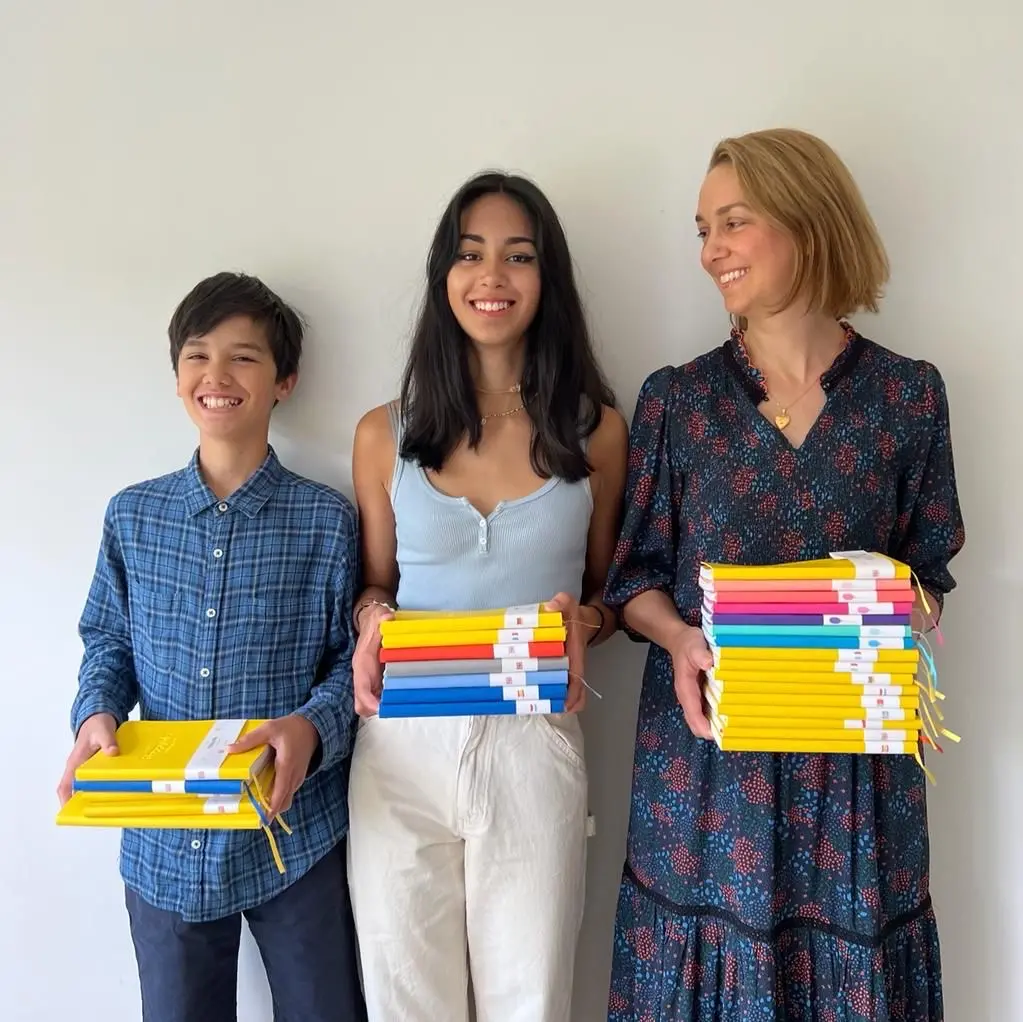 The HappySelf Journal
SEVENOAKS, Kent
Hello, I'm Francesca and here I am with my children who I made our daily journals for in the first place! Gratitude journaling helped me immensely and I wish I had discovered it when I was younger. I'm passionate about giving children the tools they need to support their own happiness and wellbeing. Our beautiful journals which are designed for all ages, are easy to use and encourage gratitude, kindness and emotional wellbeing. Made with love from my family to yours.
Proudly independent
A few favourite PIECEs
The story behind the business
Meet The Happyself Journal
Back in 2017 I wanted a journal for my children that would introduce them to science backed habits like gratitude, kindness, mindset and mindfulness that have been shown to support our happiness and wellbeing but there was simply nothing available. So I decided to create one myself! And so the HappySelf journey began. This is the story of a passion project that went global, won awards and turned into a family business!
I've never felt more compelled to do anything or more aligned with my work as I do with this business. It's been humbling to read the feedback from families around the world of the impact our journals have had on young lives. We are proudly recommended by psychologists and GPs and loved by parents and teachers globally.
We now have journals for ages 3 to 103! Bringing the goodness of journaling to the whole family in a fun and simple way.
Discover more products
From The Happyself Journal
Returns
HappySelf Journal Returns
c/o VDepot
Honingham Thorpe Business Park
Norwich Road
Colton
Norfolk
NR9 5BZ