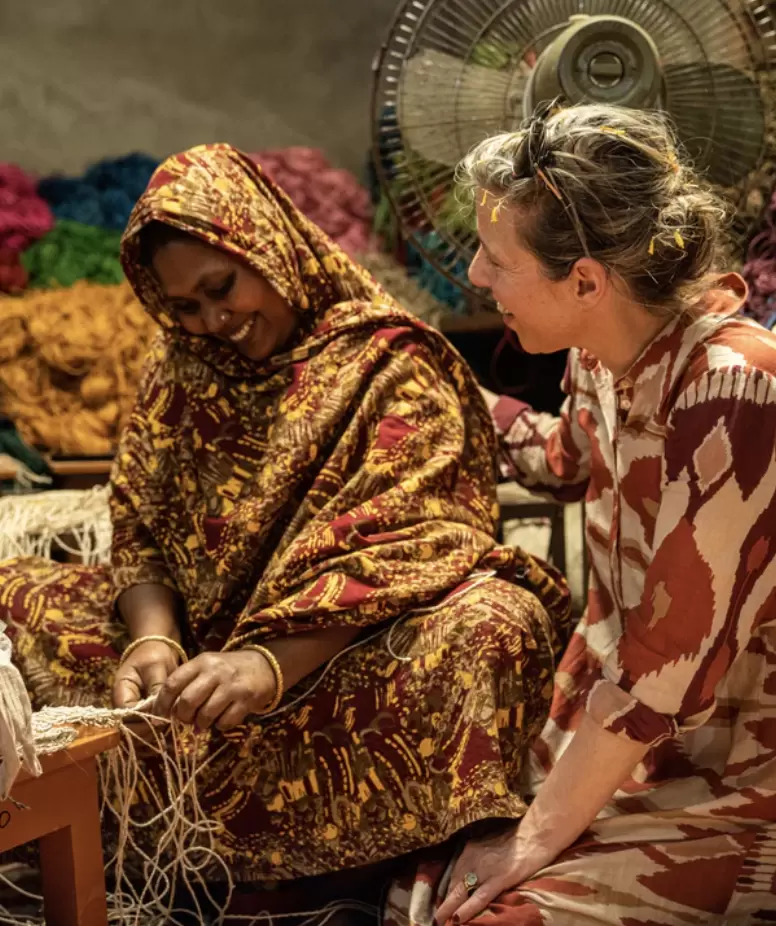 The Jacksons
Notting hill, London
Best known for the playful word handmade jute bags alongside homewares and embroidery, The Jacksons' mission is to put smiles on faces. Our bags have introduced us to many new friends on tubes, beaches and planes – you never know where they are going to turn up and the conversations they will start.
Through our work with artisans in over 60 villages in Southern Bangladesh, we know that employment leads to independence, empowerment and status. This is why, for more than twelve years now, Louise and her team have been working relentlessly, designing products with a continual focus on the partnerships with our artisans and the environment.
All our jute bags and mats are made entirely from locally grown jute and are virtually carbon free. Indeed jute is one of those rare plants that can claim to have cleaned the air rather than polluted it!
We always have our friends and the planet at heart and we are striving to prove that mindful fashion is possible.
Proudly independent
A few favourite PIECEs
The story behind the business
Meet The Jacksons
You will find Louise splitting her time between the office in London or working alongside a large rural community of skilled artisans in over 60 villages in Southern Bangladesh, producing an array of bright, joy-filled designs, including the iconic 'word' jute bag.
One of Louise's biggest aims is to provide more employment opportunities amongst the groups she works with- sometimes this takes unexpected turns! During lockdown many garment workers fled Dhaka back to their native villages and came knocking on The Jacksons door asking for work. Over WhatsApp, The Jacksons developed a range of decorations based on pop idols and thus managed to take on an extra workshop for more artisans.
Discover more products
From The Jacksons
Returns
5 All Saints Road
London,
W11 1HA