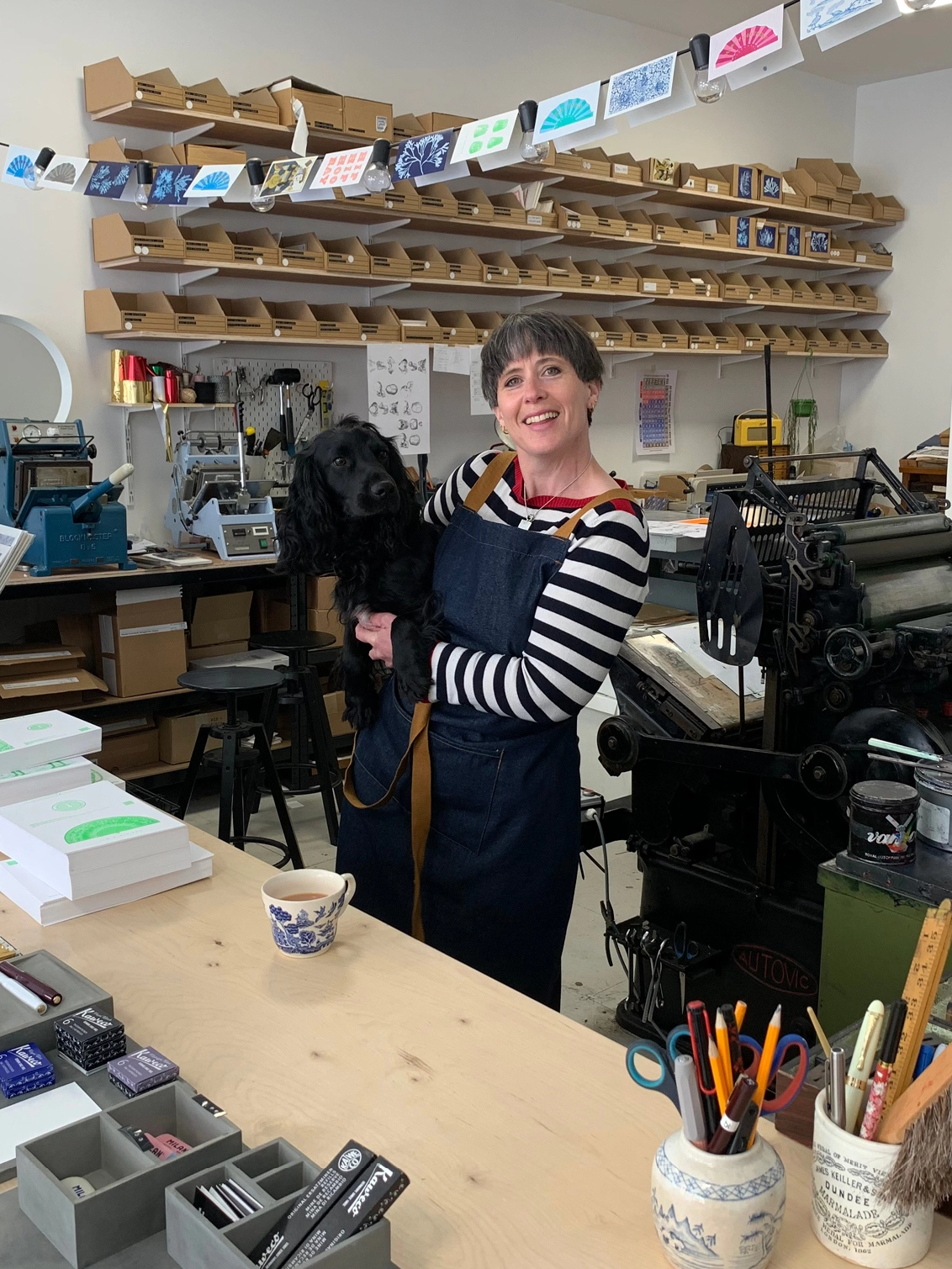 The Passenger Press
Glasgow, SCOTLAND
The Passenger Press is a letterpress print and design studio based in Glasgow, Scotland.
Every card & design tells a story and breathes new life into images found tucked away in books and archives.
The Passenger Press studio is housed in an old Victorian shopfront so we have our vintage presses and workspace at the back and sell all our products in the shop area at the front.
We love traditional methods of production and enjoy the hands on methods used in slow making. We are inspired by traditional skills and practices.
Each design is printed in small batches using ecologically sound paper milled in the UK.
Proudly independent
A few favourite PIECEs
The story behind the business
Meet The Passenger Press
Hi I'm Rhian and I'm the founder of 'The Passenger Press'. I really did start this whole thing on the kitchen table!. After graduating with a BA Hons from GSA I worked in the film industry as an Art Director for 15 years, bringing the visions of the Director and Designer to life. I loved it, especially the archive research required for period pieces. I always had a nagging feeling that my own vision was in there somewhere. Over many years and even in childhood I had rummaged at car boot sales and antique shops with a real love for all things print, wood block type, bus tickets and book plates.
When I became pregnant I took the opportunity to take a good long think about what I wanted and decided that printing cards and stationery with my own designs was at least worth a try. My first press was an Adana (fine for the kitchen table despite the inky mess!) this gave me an idea of what I wanted to create and I loved the hands on making. The Passenger Press has grown, as my family and children have grown and now consists of a beautiful shop and studio space where my ideas, interests and research find their way out into the world on cards, notebooks and prints. I've made a business that fits a changing family landscape and I feel very happy that I took a chance on creativity.
Discover more products
From The Passenger Press
Returns
24 St Andrews Street
Glasgow
Scotland
G1 5PD