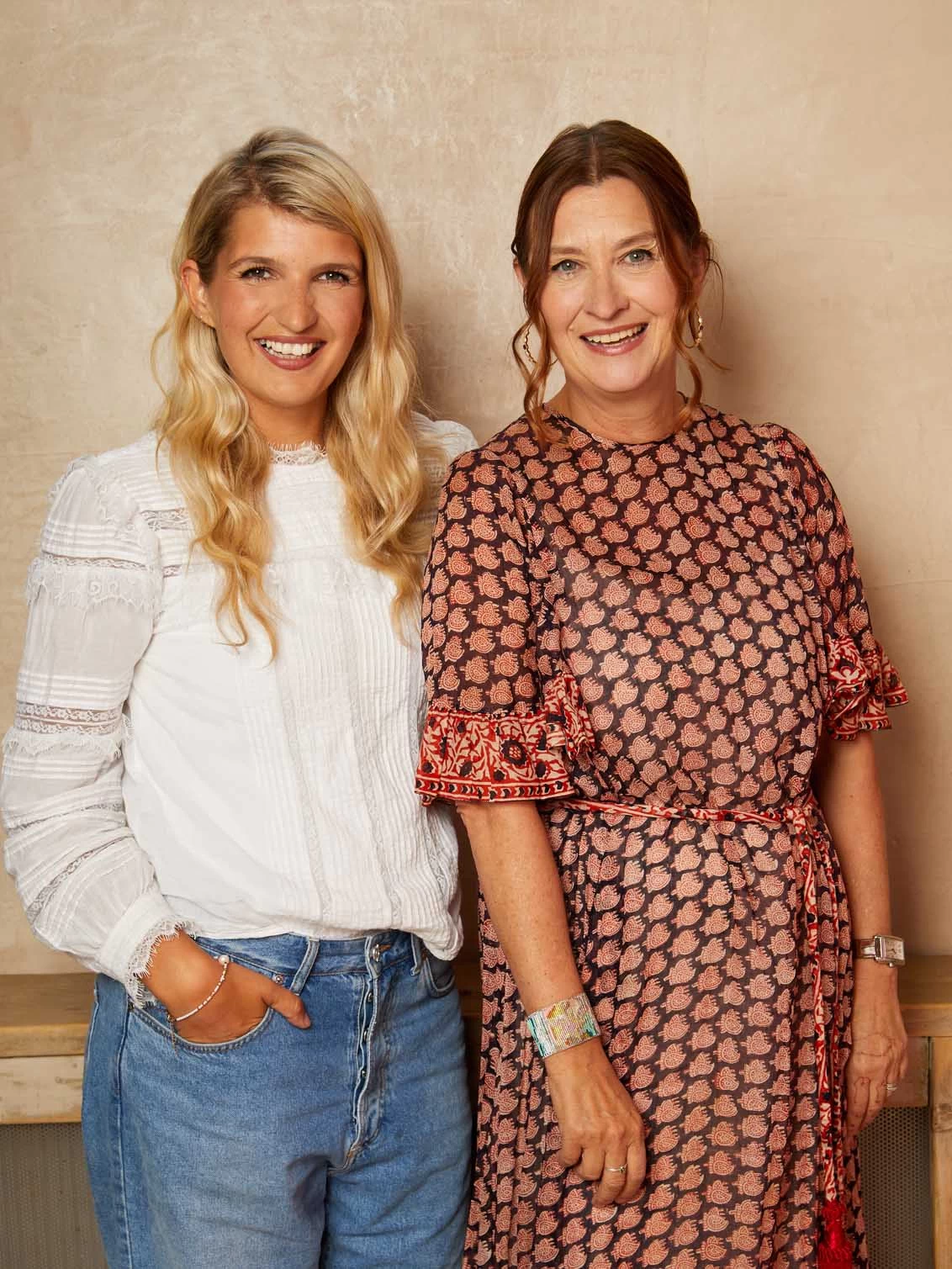 Their Nibs
lancaster gate, London
We create gorgeous pyjamas for special occasions such as Christmas and birthday mornings or just a rainy Tuesday evening when you want to feel cherished. Pyjamas that make thoughtful gifts for friends facing hospital stays, pyjamas that are practical for every element of our lives but also add glamour to a Sunday brunch. In short: an investment in yourself that gives you joy every single day.
Proudly Independent
A Few Favourite Pieces
The Story Behind The Business
Meet Their Nibs
Their Nibs started wee. Fiona, our founder, moved from being a buyer at Laura Ashley to launching an eclectic childrenswear shop in Notting Hill in 2003. The name was inspired by her nickname for her son, 'His Nibs' (Yorkshire slang for 'the one in charge').
In 2014, Fiona was introduced to our brilliant print designer Sia and their combined love of vintage and British eclectic style kickstarted something truly special.
As our ideas grew, so did our lives. In 2018, Fiona adopted her daughter, which is why 20% of our profits go to Coram, the charity for children. In 2020, we began to notice it wasn't only our childrenswear you loved, it was also our beautiful sleepwear.
As we continue to grow, we listen to what you love: practical pockets, vibrant colours, cool fabrics and oversized fits in ethically sourced and durable cotton and recycled satin.
Other Products
From Their Nibs
Returns
Unit 19
Castlebrae Business Centre
40 Peffer Place
Edinburgh
EH16 4BB