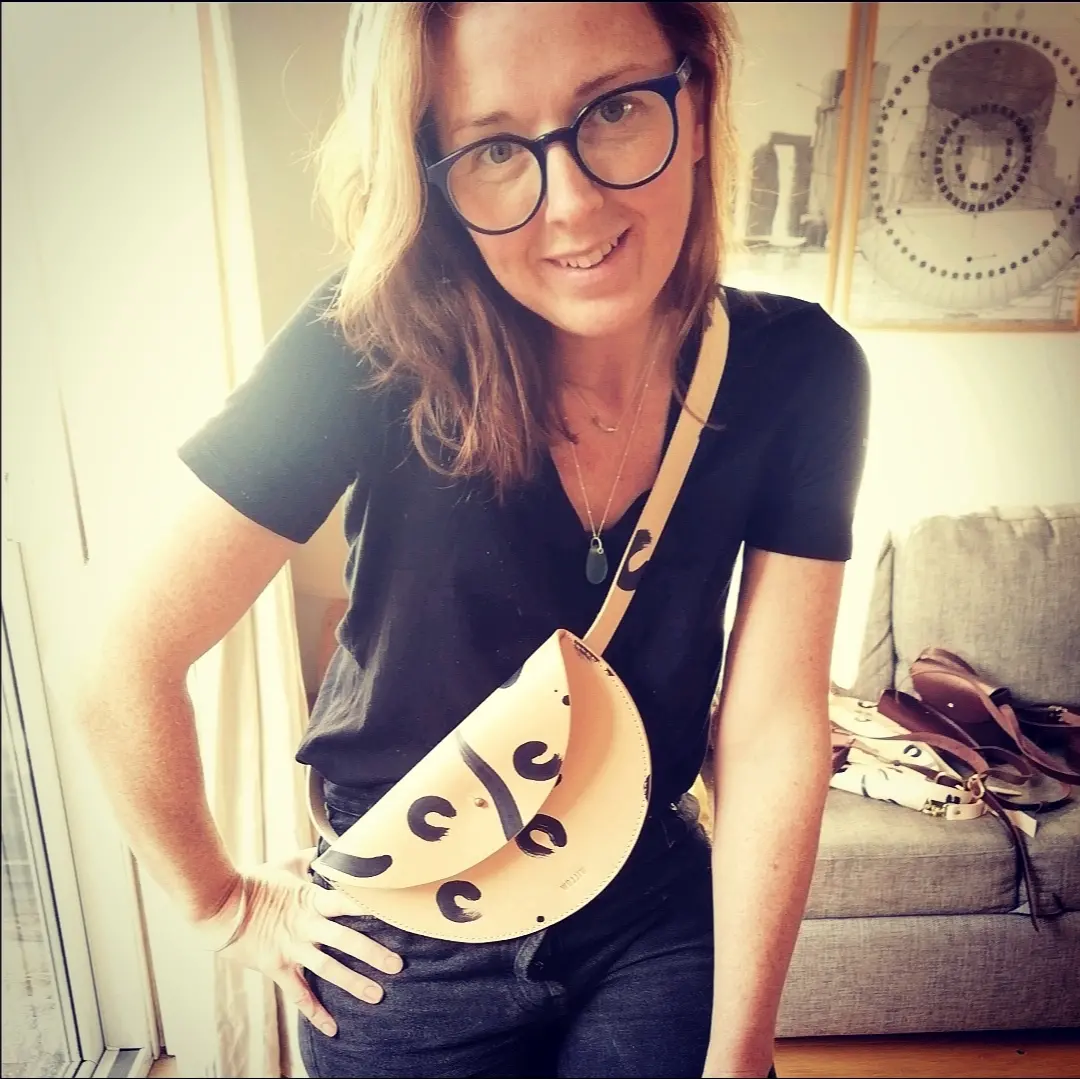 Willow Leather
Welwyn garden city, Hertfordshire
Welcome to Willow Leather, your go-to destination for original handmade accessories crafted with love and care by yours truly, Amber Willow. As a small independent brand based in Hertfordshire, I take great pride in creating beautiful, clean-looking, and practical pieces that stand the test of time. Each item is meticulously sourced, designed, and handcrafted by me, ensuring the utmost attention to detail and quality. I have a deep appreciation for vegetable-tanned leather, as its colour matures and develops a rich patina over time, making each piece truly unique. Vegetable tanned leather is tanned using natural ingredients such as tree bark, fruits, and leaves in the tanning process, which embrace a more environmentally friendly approach to dying leather.
I am also thrilled to announce the launch of my latest collection featuring stunning marbled leather pieces such as bags and smaller accessories, allowing you, my valued customer, to handpick your preferred colours and discover the joy of owning bespoke accessories that reflect your individual style.
Proudly independent
A few favourite PIECEs
The story behind the business
Meet Willow Leather
Having graduated from Northampton University with a degree in Fashion Design and having gained valuable experience in the Industry, I found myself disheartened by the prevalence of fast fashion. Seeking a more meaningful path, I redirected my focus towards imparting knowledge in textiles as a secondary school teacher. During this period, I found inspiration in the artistry of leather craftsmanship and began experimenting with the material.
Driven by my newfound passion, I took a leap of faith and made the bold decision to leave my teaching career behind, establishing Willow Leather Designs in 2019. This entrepreneurial endeavour has provided me with an outlet to indulge my devotion to design and textiles, allowing me to craft beautiful fashion accessories that embody the essence of slow fashion.
Exploring the versatile nature of leather has become my artistic pursuit, constantly pushing the boundaries of my creativity and skill. Each piece I create is a testament to my commitment to innovation and creativity.
Discover more products
From Willow Leather
Returns
Please visit holly.co/customerservice for any return queries