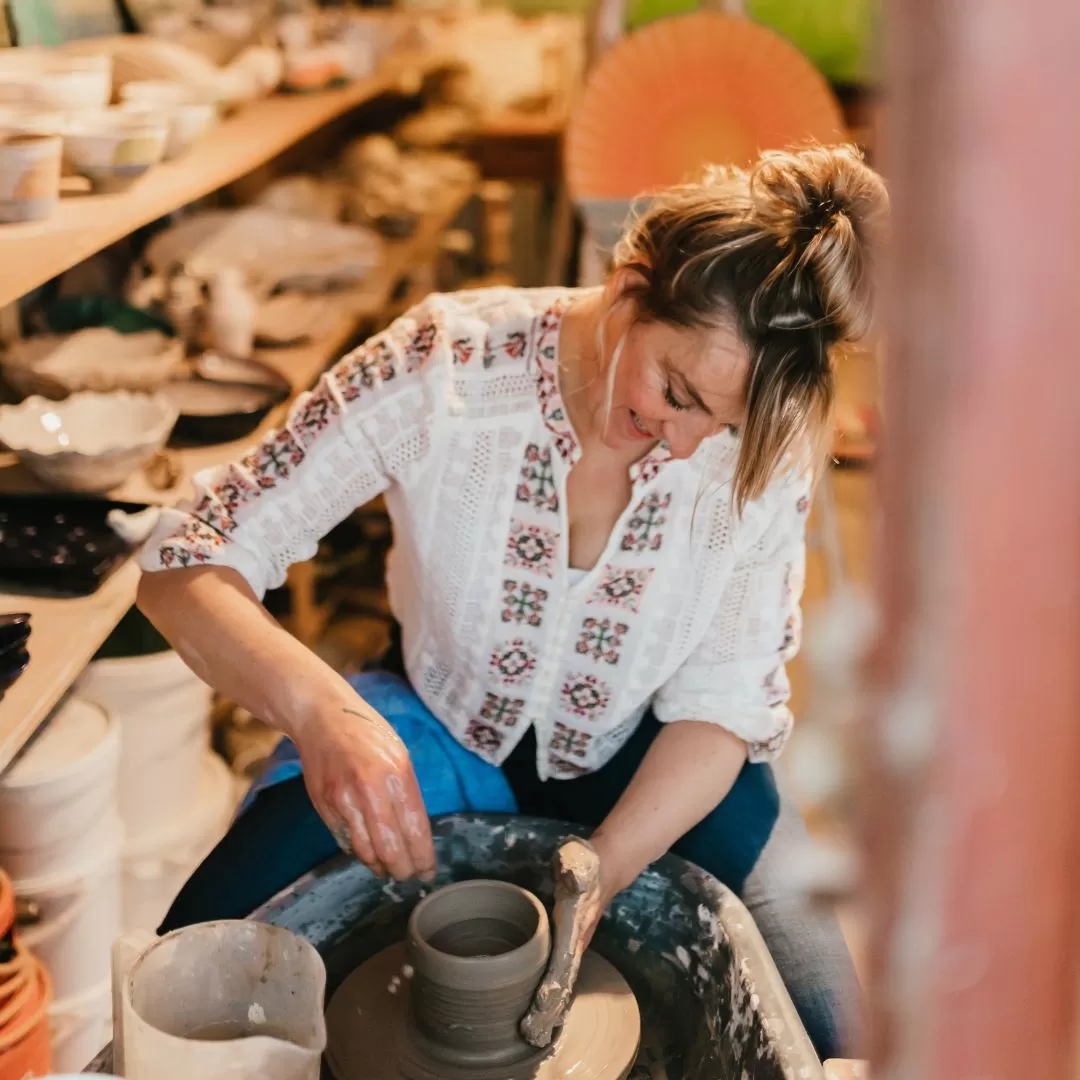 Charlotte Cadzow
East Lothian, SCOTLAND
Surfer, teacher, mum, and ceramic artist, I express my love of life through the language of clay. With 28 years of imaginative skill my pieces are covetable, tactile, and celebrate nature's beautiful imperfections. I'm proud my work has found homes in Michelin starred restaurants, galleries and hotels across the world, in private collections and community settings. I even had some pieces on Celebrity Big Brother! To own one of my pieces is to bring joy into your home.
Proudly independent
A few favourite PIECEs
The story behind the business
Meet Charlotte Cadzow
Graduating in ceramics in 1995, I soon exhibited at London's V&A, working from my barn-studio on the family farm with help from the Princes Trust. An invitation to Japan to work with revered potter Ryoji Koie was transformative for me, and I feel its resonance in my work today.
Since then I've been making and exhibiting, teaching ceramics in community and raising a family on the East Lothian coast. I still make from my garden shed, with my trusty wheel and electric kiln 'Lydia'.Bringing ideas to life in clay guides me through life's ebb and flow and I love to make connections with my customers who inspire me ever onward. While themes evolve, I'm drawn always to nature, animals, and mythology.
In playing with form and size I create imaginative homeware pieces that are tactile and beautiful beyond convention, stunning both to hold and behold.
Discover more products
From Charlotte Cadzow
Chapelhill Cottage
Dirleton
East Lothian
Scotland
EH395HG