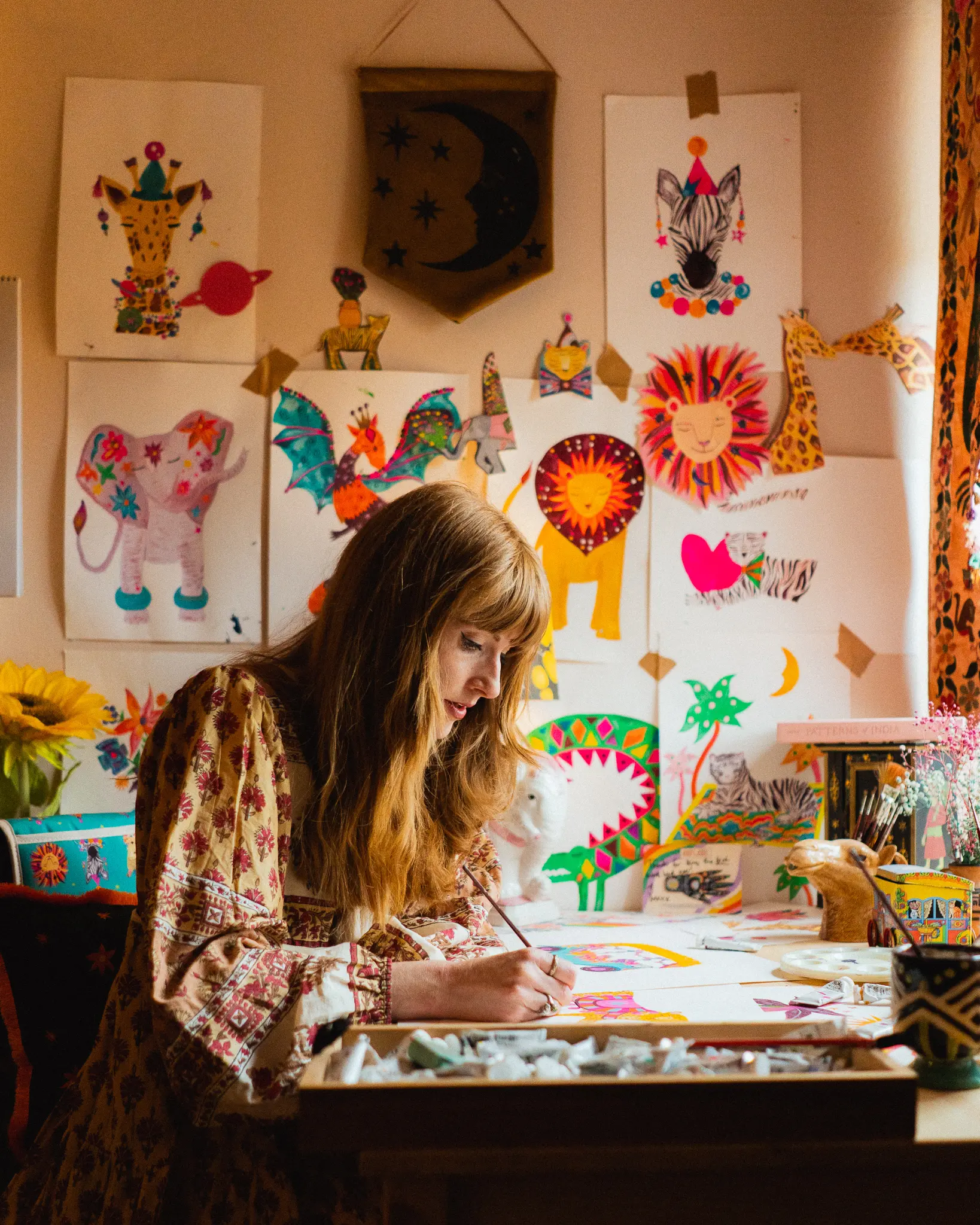 Hutch Cassidy
helmsley, NORTH YORKSHIRE
Nicola Hutchinson is an English artist based in Helmsley, North Yorkshire. Her colourful work is often inspired by imagined magnificent creatures, a deep appreciation for the natural world and a love of colour. Nicola's wish is to transport you to a magical land through her illustrations.
"Making art for me is about happiness, I choose colours and subjects that make me smile, dreaming up characters I would love to meet whilst roaming our beautiful world".
Our mission here at Hutch Cassidy is to bring all the magic and joy to people's everyday lives through our enchanting colourful and thoughtfully created stationery.
Proudly independent
A few favourite PIECEs
The story behind the business
Meet Hutch Cassidy
Hutch Cassidy was founded by myself Nicola Hutchinson. I took one big plunge into establishing the brand whilst I was on maternity leave with our first son. Simon my husband and I have always made each other hand painted greetings cards since day dot and I found myself itching to develop the ideas further and create a brand that was unique to us.
I've always said a good old-fashioned card says so much more than receiving any gift which is exactly why I started this business. I had a firm belief that we could bring something unique and exciting, but most of all different to what we were seeing at the time.
Whilst designing the greetings cards we wanted to be brave with colour whilst remaining true to our enchanting bold style and always striving to spread joy and magic through our illustrations. I am very proud to say this was all 6 Years ago and our small business has grown pretty much the same time as our now family of four.
The kids remain the true driving force behind the brand today and I dream about creating this magical world through our work for them and our customers.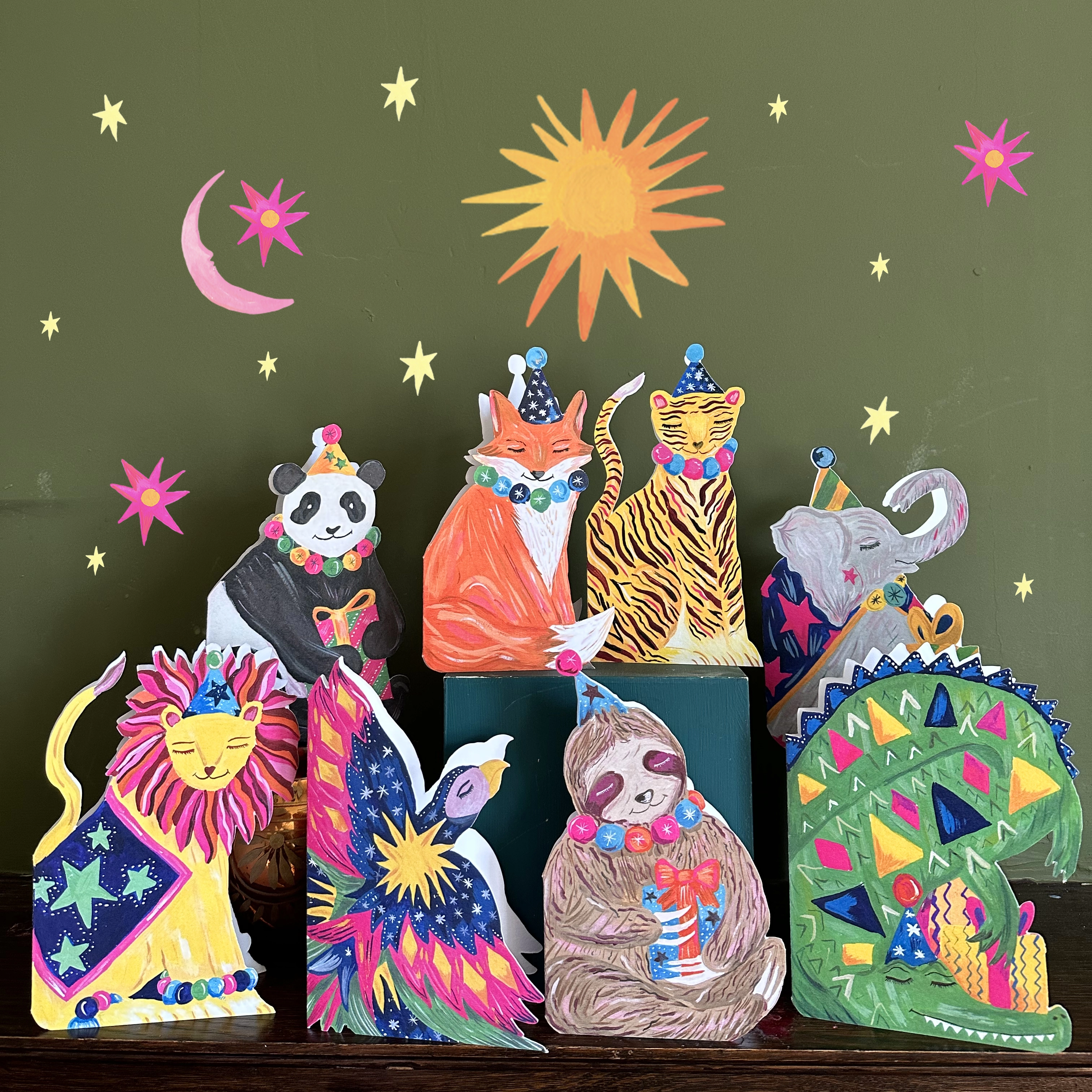 Discover more products
From Hutch Cassidy
Returns
11 Bondgate
Helmsley
North Yorkshire
YO62 5BW