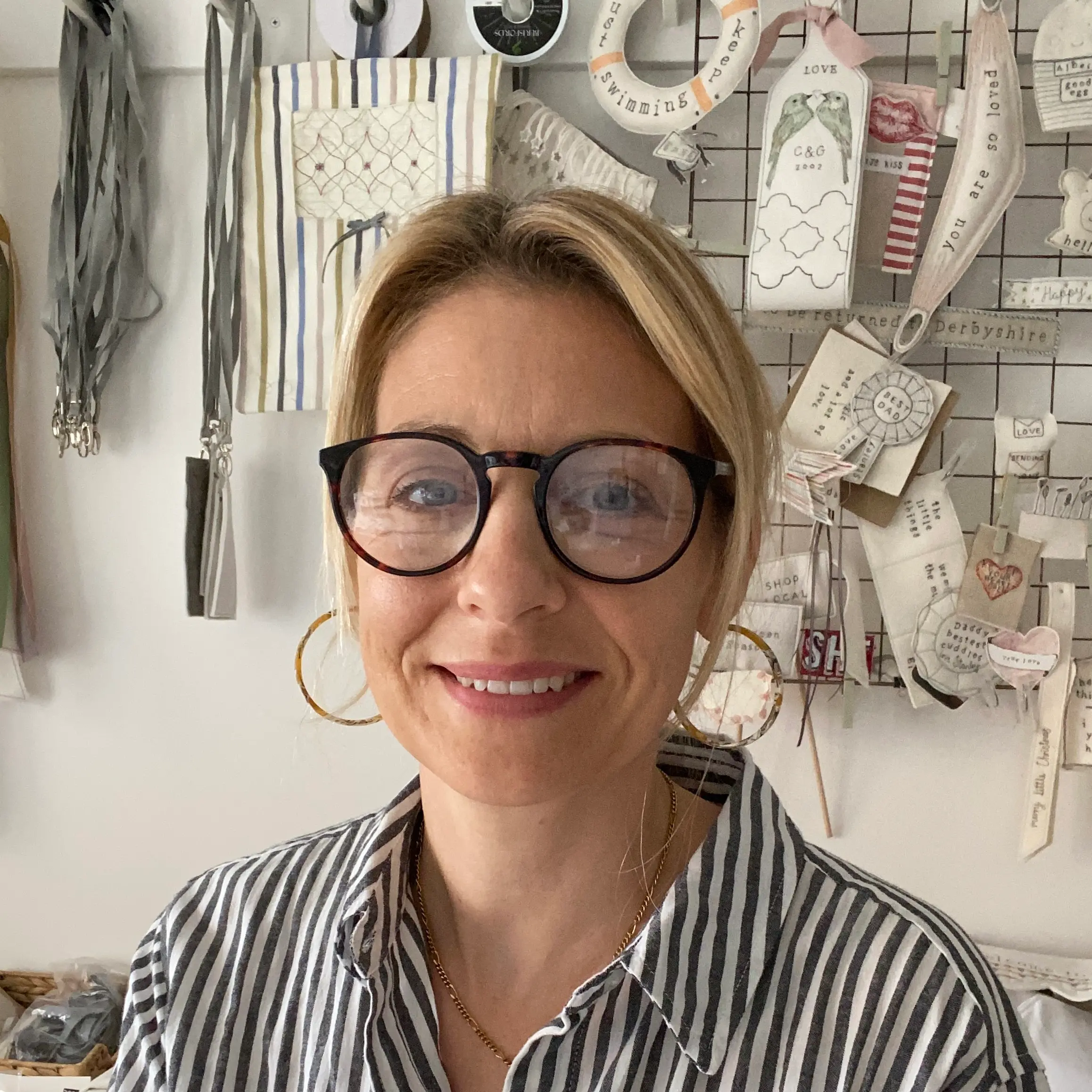 Lotta's House
Heather, leicestershire
Hello, I'm Charlotte, I absolutely adore embroidery, the beautiful texture and depth it brings to textiles. I love to make personalised embroidered gifts that mark those all important milestones in life. Lotta's House is a brand that celebrates individuality and positivity, fabrics are embellished to create thoughtful gifts that can be treasured. Each piece that I sew truly is a labour of love, surfaces are slowly created as each stich is sewn and the design emerges.
Proudly Independent
A few favourite PIECEs
The story behind the business
Meet Lotta's House
Having four small children, my life was consumed by caring for them, I was longing for a creative outlet, something where I could find a little bit of who I used to be, needing a direction, I set about making decorations for their bedrooms, this quickly became making gifts for friends, which soon became friends of friends asking to buy these products, organically Lotta's House became a business and as my children grew so did the product range. I first learnt free hand machine embroidery on an old beloved Bernina sewing machine over 20 years ago, three machines later and I am as obsessed as ever. I absolutely love the texture and sumptuous feel of a heavily embroidered surface. The ability to colour and draw in thread really is a labour of love, and many hours are spent sewing ideas into thoughtful gifts that can be treasured by the recipient.
​
DISCOVER MORE PRODUCTS
From Lotta's House
Returns
19 Ravenstone Road
Heather
Leicestershire
LE67 2QJ