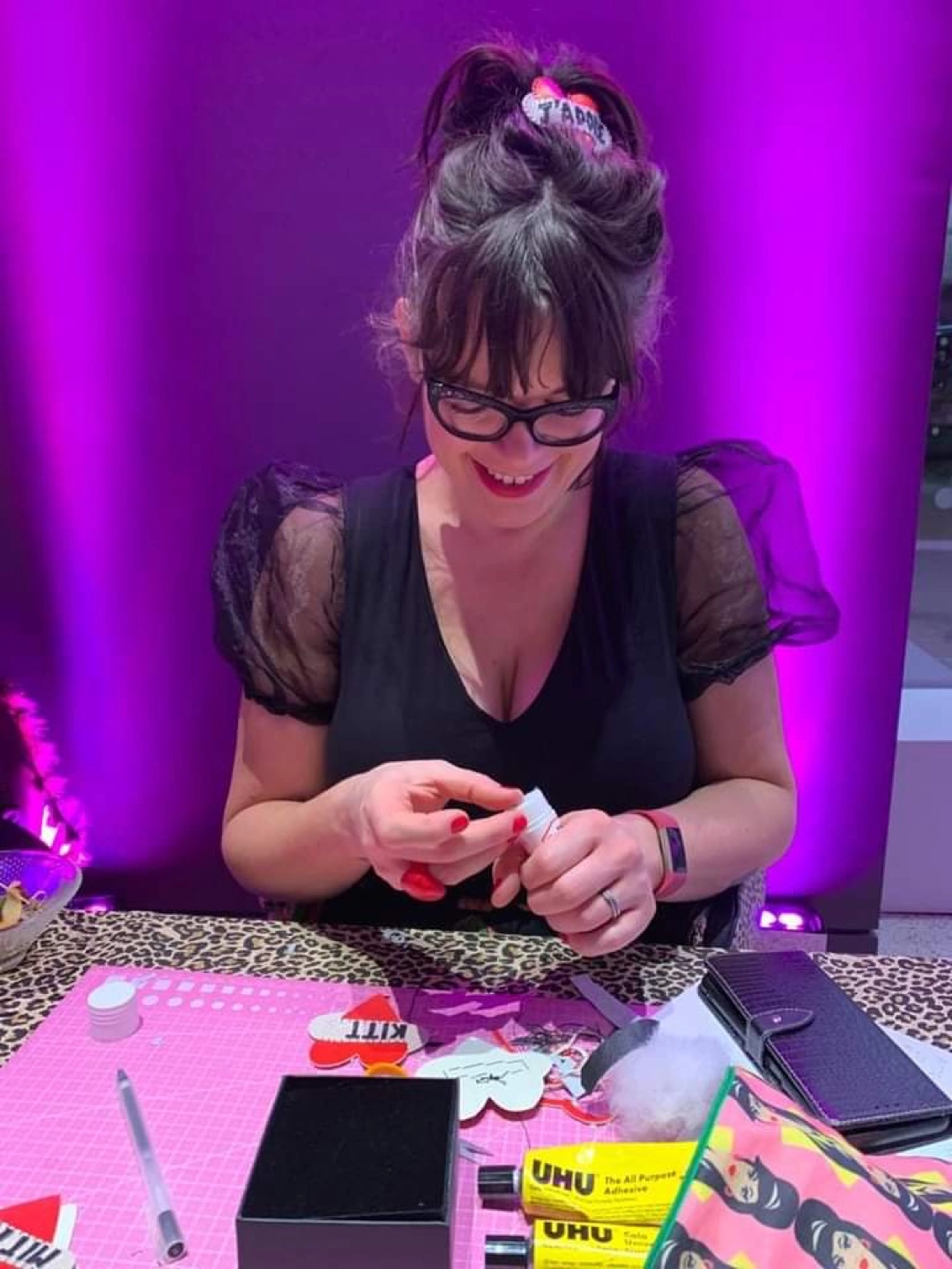 Love From Hetty and Dave
New Forest, Hampshire
Hi, I'm Zoe.
Born on the South Coast of England in the late seventies, and raised on a diet of sequins, buttons, ribbons and thread, it was inevitable that sewing would play a large part of my life.
Inspired by South American folk art and vintage tattoos, all of my pieces are designed and hand-sewn by me, with love and attention, using cruelty free faux leather.
I believe every day is a dress up day, and my jewellery and accessories are designed with that in mind.
Proudly independent
A few favourite PIECEs
The story behind the business
Meet Hetty and Dave
After graduating in 2001 with a BA Hons in Silversmithing and Jewellery Design, I soon re-discovered my childhood love of hand sewing, and by 2006 had completely ditched the metalwork. I began making my own range of hand stitched leather jewellery and accessories, selling on Portobello Road and Spitalfields Market, London.
In 2008, the tattoo inspired 'Blake' love heart I had made for Amy Winehouse, quickly became part of her iconic look. Before long I was stitching and sending personalised heart brooches all over the world, and stocking boutiques across Europe and Japan.
These days, I work from my home studio in the New Forest, one eye on my needle and thread, the other on my two small children... I no longer use real leather. I prefer the opulent colours of leatherette and glitter. My love for colour and sparkle is strong!
Discover more products
From Hetty and Dave
Returns
20 Vimoutiers Court
Fordingbridge
Hampshire
SP6 1NN