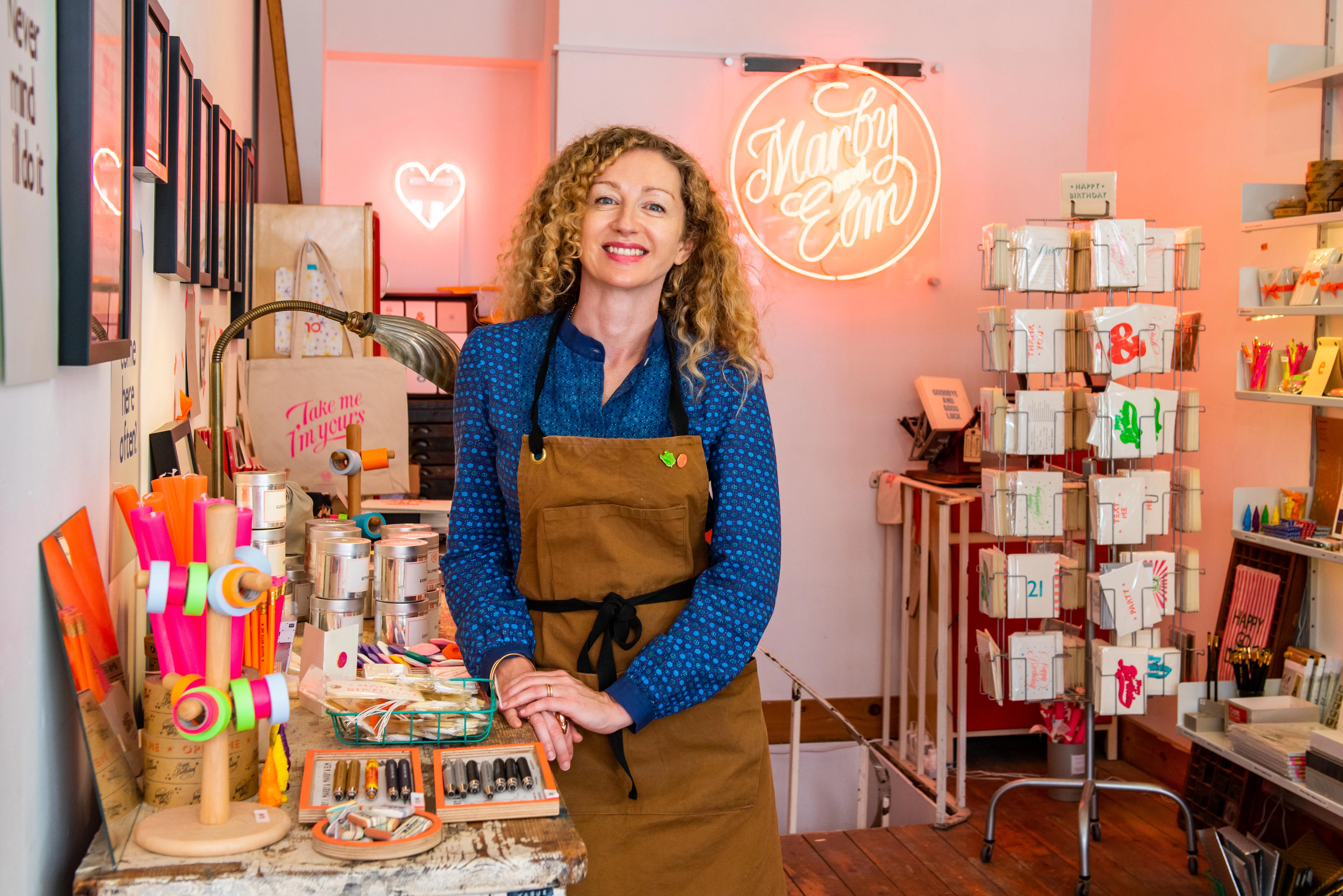 Marby & Elm
Clerkenwell, London
We have an old fashioned letterpress stationery & gift store in Clerkenwell, a beautiful 19th century shop full to the brim with humour, colour and deeply pressed text. We print bespoke cards in store and often while you wait. We specialise in one-off prints & gifts with an often naughty twist. Sisters Eleanor & Charlie design and make everything in store from greetings cards, posters to candles and jewellery.
Proudly independent
A few favourite PIECEs
The story behind the business
Meet Marby & Elm
Who didn't love stationery shops when we were little? Smelly rubbers and stickers still bring back a nostalgia for childhood. Our little stationery shop I hope conjures up that feeling on arrival.. but then subverts it into laughter and an appreciation of the hand-made, the beautifully designed and the whimsical on further inspection. We are a shop like no other, offering bespoke stationery, naughty gifts and insightful slogans that will hopefully make all who enters it feel the joy of words & print.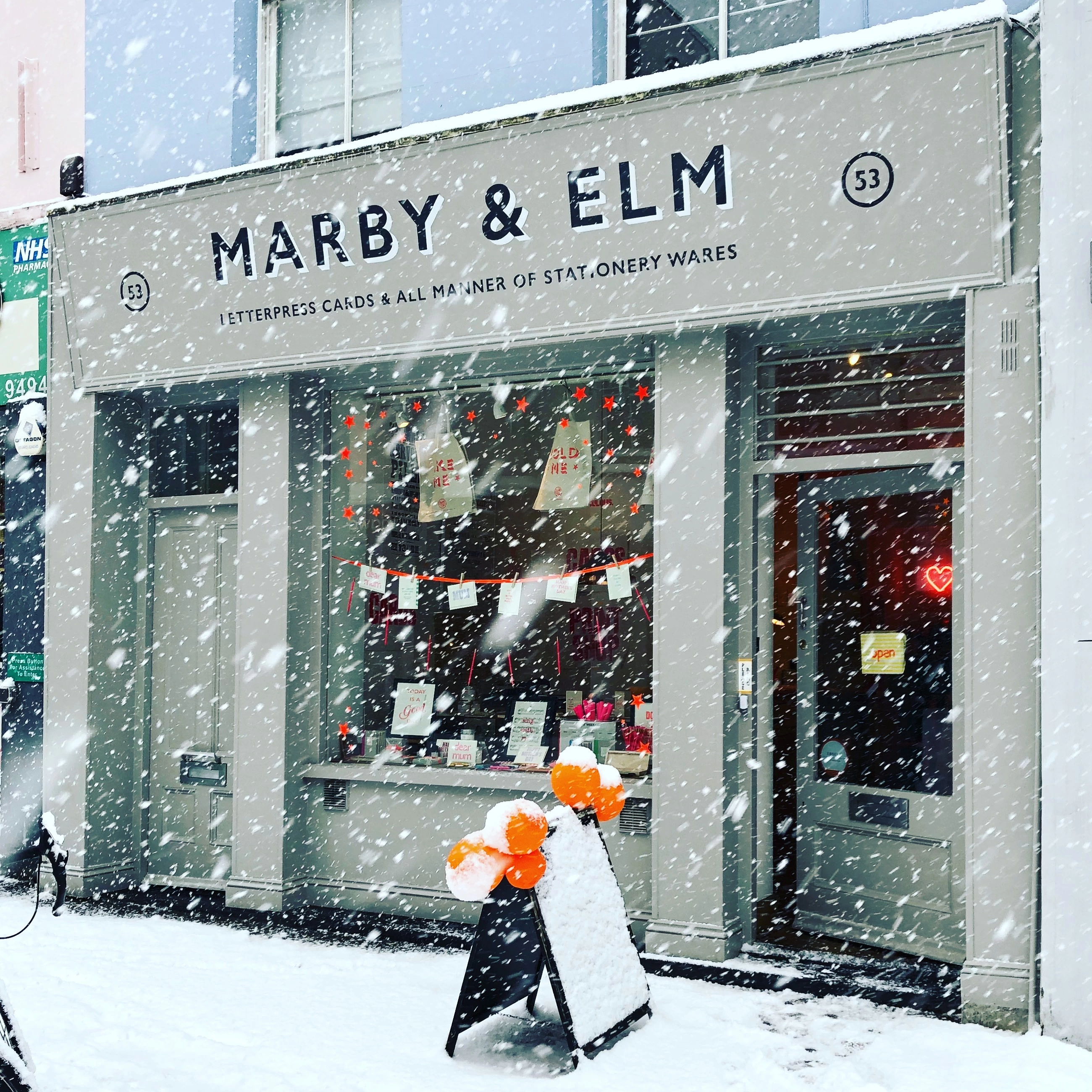 Discover more products
From Marby & Elm
Returns
Please visit holly.co/customerservice for any return queries